Born in Manchester, England, Tommy Newport relocated to the United States with his family at six years old where he bounced around from Dallas to Seattle before settling down in Wichita, Kansas. After picking up the guitar as a teenager to ease the boredom that comes with the idyllic, but monotonous life in the Midwest, Newport submerged himself into music and hasn't looked back since.
His new EP Liquid is a fluid and vibey release produced by Newport and frequent collaborator, 4th Pyramid. The project bends genres highlighting the singer's incredible vocal dexterity and following a simple notion as Newport shares, "Liquid in my eyes is my take on the sign of the times." With classic funky bass lines, slow restrained production and quirky melodies, Liquid takes a route of unexpected turns, serving up the signature Newport sound, mixing funky-indie vibes with a world of pop-rock.
Entering with "American Scam" the pulsing, sharp electro keys and whistling tones kickstarts the EP. The track narrates the story of someone with a monotonous corporate job, battling the strains of working just to get by.
"Martians" talks about a story of conflict and finding no means of actually getting through to a person. Like an alien or a martian, it's impossible to communicate with languages that make no sense to the other, much like attempting to relay your view to someone. With the repeating cycle of melodies, cleverly made through Newports vocals, the single feels witty and somewhat tired, reflecting the drain of wasting your energy on an intergalactic acquaintance.
"Bubblegum" is a rosy pink love song using the metaphor of candy to get the sweet message across. Featuring an undeniably catchy hook, with a hypnotic array of impressive falsettos and an addictive gooey melody, Newport satisfies all cravings.
"Stargazer" saw Newport teaming up with Grammy-nominated hip-hop duo and Atlanta natives EARTHGANG, to create a vibrant and infectious track, dripping with charisma and allure.
"Vanilla & Light" brings a woozy feel to the EP, with a slowed down, calm and present aura, the single narrates the role of music in the artist's life, as he shares, "This song is about pessimists with optimism. Where the metronome keeps my time ticking and music helps me find the light. It's a track that touches on self-worth and mental battles."
Bringing the EP to a close, "Playback" feels the most psychedelic of them all. Combining a sultry melody, with a moody bassline, the result is a seductive atmosphere, as Newport's angelic vocals send shivers down your spine.
Newport has amassed millions of streams for his music, as well as recognition from the likes of Zane Lowe, Complex, PAPER Mag, Pigeons & Planes and many more, all touting him as the next big thing. He has been featured in a variety of television shows, including HBO's hit TV show Ballers, Netflix's original series What/If, TBS' popular TV show Search Party, Amy Schumer's documentary Expecting Amy, as well as the hit TV show The Sinner. He has also scored a recent ad campaign for Apple's iPad. There is evidently no end to Tommy Newport's talent, with Liquid marking just one of his many exciting chapters.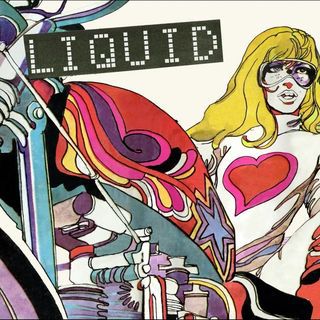 FACEBOOK • TWITTER • INSTAGRAM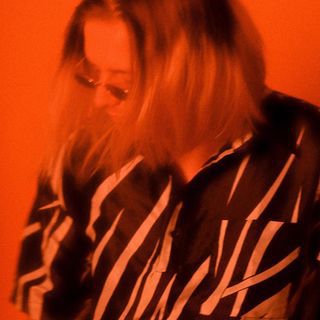 ©

Layout :

Selection Sorties

...

FR 2017

•

2021

BLOG PARTNERSHIP
:
LPR Agency
/
10
•
11
DIFFUSION, October, 8, 2021