EP
-
Seattle's darkwave / postpunk duo
HALLOWS
have released their debut '
Subtle' EP
, a rich and racy dark 5-track offering, available both digitally and on cassette tape. They also present the
video for the title track
, which
Post-Punk.com
notes that their music is "spellbinding... a haze of ephemeral synth beauty with anthemic beats and pulses, that swirl like warm air in the coldest night".
Looming in the darkwave, post-punk and goth electro realms, HALLOWS formed in 2018 in Minneapolis / St. Paul and since made their way to the west coast. Consisting of Dom R. (vocals, guitar, synth, drum programming) and Vanee D. (vocals, synth, bass), their music presents layers of yearning sounds that bleed into uplifting, sanguine beats. Their compositions offer intimate messages about modern-day malaise conveyed through an exposed, vulnerable lens.
HALLOWS - The Story Behind "Subtle"

Earlier, the band released their video for 'The Call / Ravenous', featuring Coralyn Baker and David Choe. Directed, shot, and edited by Vanee D., this song is a tale about getting lost in the night while being drawn towards a voice in the dark.

The title track 'Subtle' cautiously blends euphonious words about overwhelming struggles with unease and angst that one cannot overcome. Raw, aggressive cries of the same nature emerge, first acknowledging and then surrendering to the shadows. 'Subtle' is about ultimately yielding - about that point when one feels the lowest, giving in and giving up, ending with a sorrowful, yet enraged "I can't fight, I won't fight."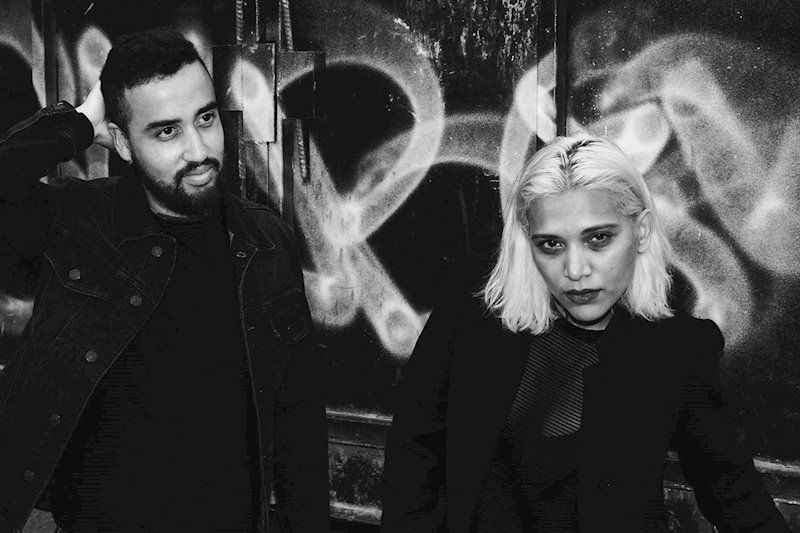 "The Call // Ravenous' was the first song we composed as a band. Dom came up with the original idea, composed most of the music, and Vanee filled in the gaps with some soft, sullen synths and accompanying vocals. We worked on this song for months, before we considered it complete. In essence, it's about being on a dark journey, following this somber, yet enthralling voice; you follow it to wherever it takes you. As you get lost in the night, it becomes home," says Dom R.

"The video explores some kind of duality between two people following an invisible trail into the night. They cross paths with this voice that is calling for them, without being aware. You get an inside look into the beauty and chaos of the city: bright streets, dark alleys, quiet bench in the park, hectic traffic, mighty bridges, and imposing architectures. The city's shrills all come to halt when faced with the deepest melancholy of these two people."

Composed entirely in V and D's living room while still living in St. Paul, the 'Subtle' EP is an intimate release for them. Using a mix of analog mojo and the coldness of digital synths, their sound seeks to reconcile opposite worlds and produce something meaningful out of the chaos surrounding us today.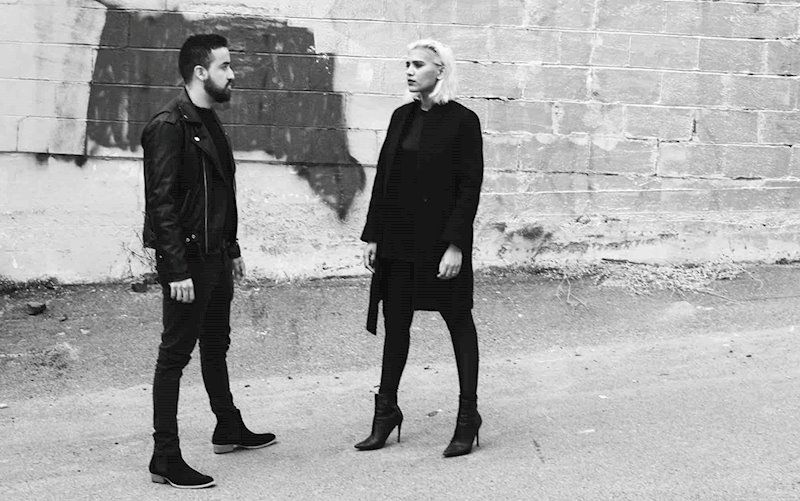 HALLOWS blend melodic guitar riffs, commanding bass lines, a combination of melancholic and gritty synths, lyrical beats, and moody vocals telling tales. They bring tidings of unease: straining loneliness and isolation, anxiety and fears of meteoric nature, the nightmares of encroaching love, dejected vulnerability, and a life extinct of realization.

"My main inspiration with HALLOWS is the beauty and chaos of modern life. I feel that being human these days is a complicated (both good and bad) experience. Though we have so much comfort, technology, and options, we still feel somewhat limited and boxed," says Dom R.

HALLOWS' music is influenced by many of their own modern peers, including Ritual Howls, Odonis Odonis, Drab Majesty, Soft Kill, Boy Harsher, Tempers, Linea Aspera, Hante, Kaelan Mikla, Street Sects and Hide.

The 'Subtle' EP is now available across digital music platforms, including Spotify and Apple Music. Cassettes and T-shirts may be ordered from Phage Tapes via the duo's Bandcamp.

"5 spellbinding tracks... a haze of ephemeral synth beauty with anthemic beats and pulses, that swirl like warm air in the coldest night" – Post-Punk.com

"Recalls Clan of Xymox and Front 242. Among newer bands, Soft Kill, Ritual Howls, Tempers, Hante and She Past Away come to mind. Dark, pointed and catchy, this heady mix a welcome and tasty bite-sized teaser for their first release" – Big Takeover Magazine

"Stabbing synth leads kick off the track as the production flows into a dark, nocturnal rhythm with the pair delivering haunting vocals" – Colorising

"Terrific debut! 'Subtle' is an awesome, pounding darkwave killer... The sound gets threatening, ominous and enigmatic, now with sombre vocals by Vanee D. heading the way towards a hellish end. Hallows definitely have a great gloomy future!" – Turn Up The Volume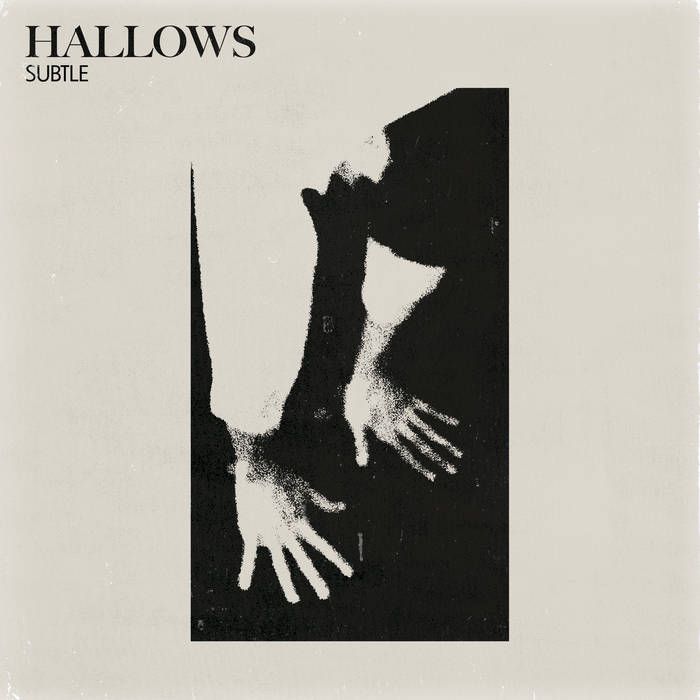 CREDITS
All tracks written and performed by HALLOWS
Dom R. - vocals, guitar, synth, drum programming
Vanee D. - vocals, synth, bass
Recorded, mixed and mastered by Ryan Olcott at the Carleton Artist Lofts
Album art by Ian T. Miller


We follow us ?
Facebook | Bandcamp | Instagram
Soundcloud | Spotify | Apple Music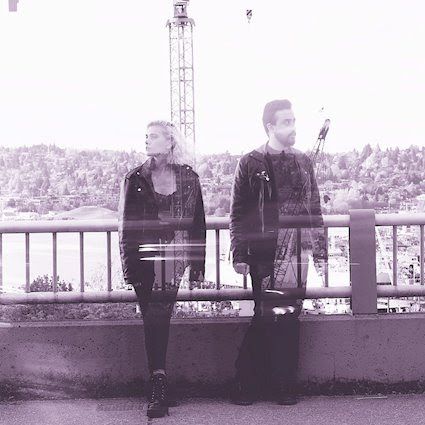 ©
Layout :
Ils font l'Actu
...
FR 2017
-
2020
/
Transmitter :
Shameless Promotion
©
photos by Vanee D.
Music is not a virus! Admittedly, it contaminates you with the melody, the lyrics, but it can be bought, discovered, hummed, tickles the hollow of your ear, is released on your lips … Think of the artists, they illuminate your daily life and feed the memory of pretty refrains which will become memories.



POUR LIRE L'ARTICLE EN FRANÇAIS, SÉLECTIONNEZ DANS LE TRADUCTEUR EN HAUT A GAUCHE ANGLAIS PUIS FRANÇAIS