WORLD
I
LA-based alternative rock collective
Beauty in Chaos
presents 'Stranger' featuring vocals by the fiery Kat Leon of
Holy Wars
, whose deep and personal lyrics tell the story of losing oneself amidst personal tragedy.
This is the latest single from their new album 'The Storm Before The Calm', released via LA-based label 33.3 Music Collective on the trail of the beautiful album teaser, including a sneak peek of the bonus track featuring mezzo-soprano Adrienne LaVey.

This record is the studio follow-up to the band's critically-acclaimed debut 'Finding Beauty in Chaos' (2018) and 'Beauty Re-Envisioned' album (2019).
BEAUTY IN CHAOS ft. KAT LEON - STRANGER (Official Video)
The video, directed by Leslie Gladney, subtlety yet cinematically portrays 'losing oneself', something everyone inadvertently faces at some point in their life. BIC curator Michael Ciravolo and Grammy-nominated producer Michael Rozon sculpt an understated dark soundscape for Kat Leon to tell her story.

Earlier, Beauty in Chaos previewed singles 'A Kind Cruelty' ft. Curse Mackey (Pigface, My Life With The Thrill Kill Kult, Evil Mothers) and 'The Delicate Balance of All Things' ft. The Mission frontman Wayne Hussey. This album also features collaborations with Ashton Nyte (The Awakening), Rafe Pearlman, Kat Leon (Holy Wars), Steven Seibold (Hate Dept., Pigface) and mezzo-soprano Adrienne LaVey.

"This gorgeous song resonates with me much like 'Storm' and 'I Will Follow You' from 'FBIC'. One of those 'a few in a lifetime' moments for an artist. I truly believe things happen for a reason, as I literally stumbled on Kat's band Holy Wars when they supported my friends Papa Roach. I thought she had an amazing voice and was a very captivating performer. What stood out the most to me was how she poured her pain and heartache into her lyrics. Lots of her 'story' intersects with mine," says Michael Ciravolo.

"It was such a pleasure to be a part of writing this song with Beauty In Chaos. When Michael first reached out asking me to be a guest singer and songwriter on his new track, it was an honor to be included and I was so inspired by his work. As soon as I heard the instrumental, it gave me such a vibe and it was so beautiful as I heard something so heartbreaking in the song as well. This inspired me to write something very personal lyrically to give it the life it deserves. I chose to speak about the feeling of grief and feeling completely disconnected from myself and from life itself after the loss of my parents. And how long that feeling tends to linger even years after their passing. Hearing the finished song was incredible and brought tears to my eyes.  I can't wait for this song to be released and speak to others who may be feeling the same way," says Kat Leon.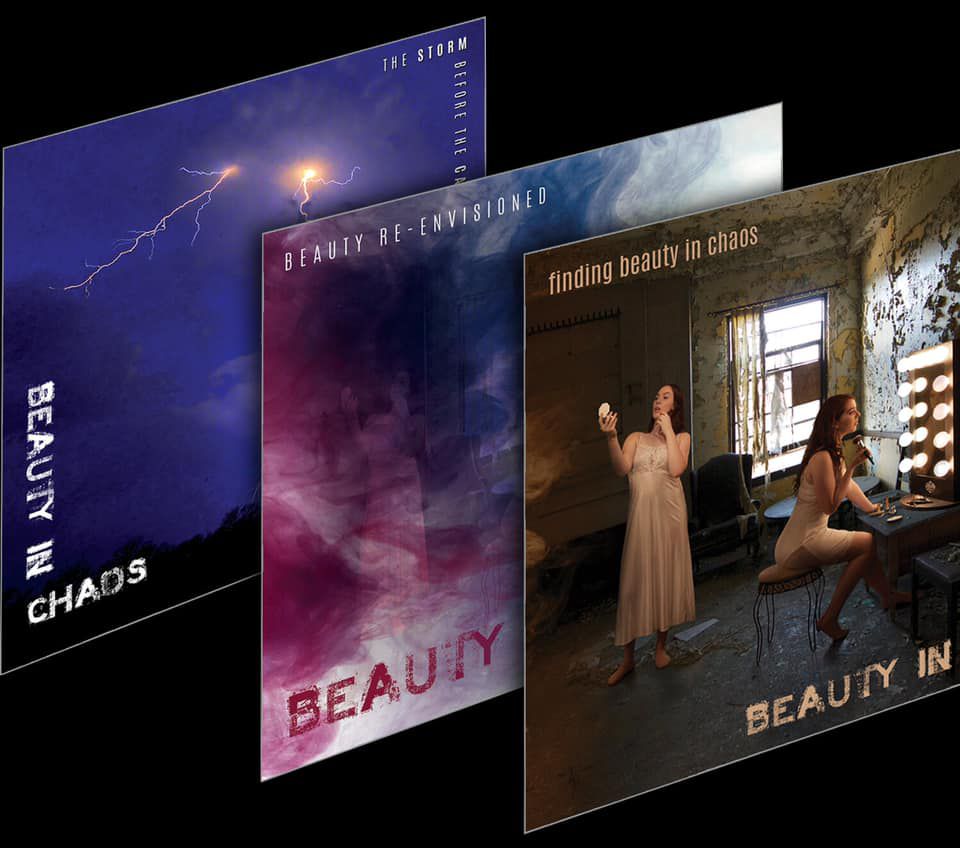 Beauty in Chaos is the brainchild of guitarist Michael Ciravolo. who is President of Schecter Guitar Research and guitarist in Human Drama for 30 years, in addition to playing live and recording with Michael Aston's Gene Loves Jezebel since 1998. BIC also involves Simon Gallup (The Cure), Al Jourgensen (Ministry), Robin Zander (Cheap Trick), Pete Parada (The Offspring), dUg Pinnick (Kings X), ICE-T (Body Count), producer Tim Palmer, guitar icon Zakk Wylde, Ashton Nyte (The Awakening), Kevin Haskins (Bauhaus, Love & Rockets), Rolan Bolan, Michael Anthony (Van Halen), Michael Aston (Gene Loves Jezebel), Paul Wiley (Marilyn Manson), Michael Aston and Dirk Doucette (Gene Loves Jezebel), Pando (A Flock of Seagulls), Ummagma, Evi Vine, Johnny Indovina (Human Drama), Danny Lohner (Nine Inch Nails, Marilyn Manson), Betsy Martin (Caterwaul / Purr Machine), Kevin Kipnis (Purr Machine) and KITTY LECTRO, among others.

'The Storm Before The Calm' is out now on vinyl, CD and digitally. The 180g-vinyl include a black numbered limited edition and black & blue duo-tone. CD and digital orders come with an 8-page digital booklet with lyrics and a 25+ minute title opus not found on the vinyl version. CDs come with full digital download. 'The Storm Before The Calm' can be ordered here.

"Stunning musical and, in particular, six-string intricacy that mixes Ciravolo's love of rock, pop, post-punk, goth, new wave and other styles and wraps it all in layers of lush, ringing, occasionally grimy and often heavily effected guitars" – Guitar World

"Guitarist Michael Ciravolo assembled an all-star cast for his moody hard-hitting album... Intense" – Rolling Stone

"Both records offer a rich sonic palette of unabashed gothic rock and post-punk romanticism, that reverberates through the varied inputs of a melange of musicians who are masters of their craft" – Post-Punk.com

"True evolution - just hits you like a sucker punch.... mesmerized and captivated" – Jammerzine

"A new gothic rock project... hauntingly heavy and beautiful" – LA Weekly

Stranger from Beauty in Chaos
33.3 Music Collective
27 July 2020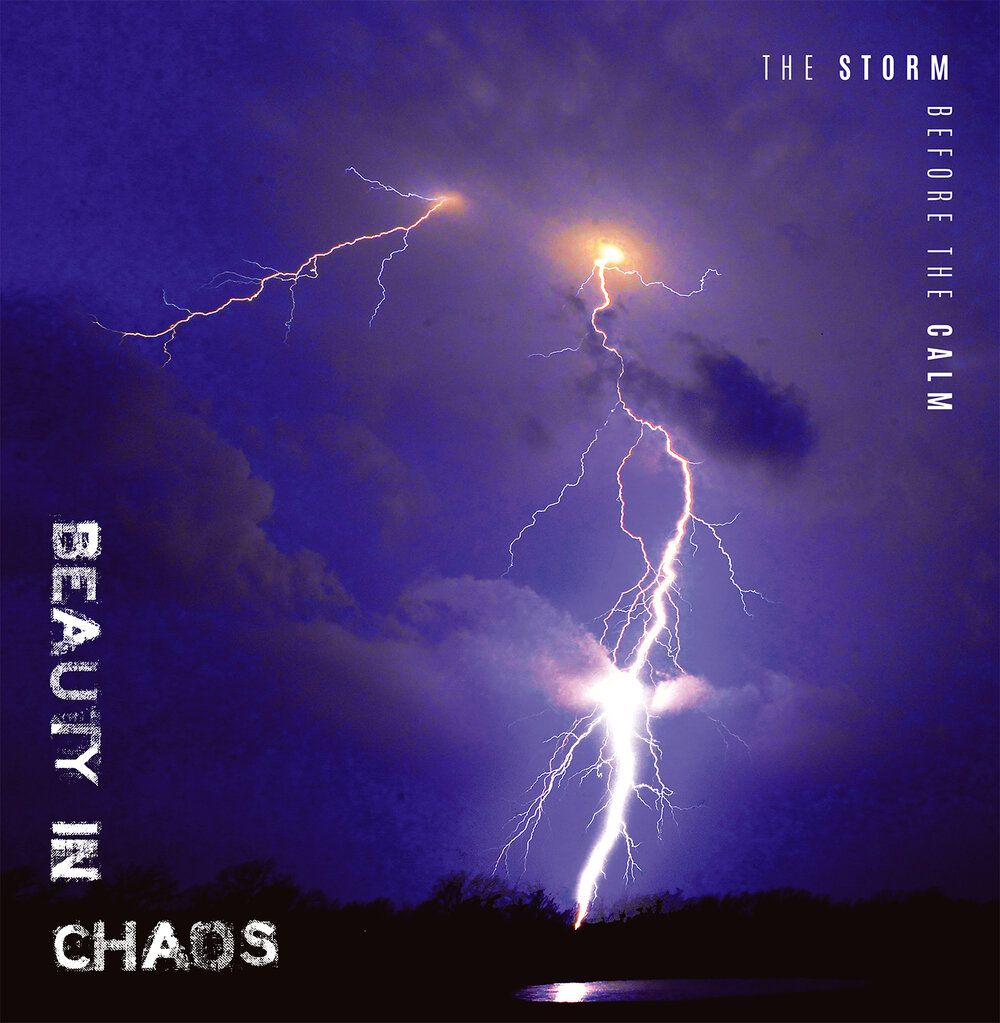 CREDITS
Kat Leon - vocals
Michael Ciravolo - guitars and textures
Michael Rozon - piano and bass
Dirk Doucette - drums
Recorded, mixed and produced by Michael Rozon at SAINTinLA Studio
Additional recording by Nick Perez
Directed and filmed by Leslie Gladney at Tiger Lab Studio
Sophia Ciravolo – goddess actress


Keep up with Beauty in Chaos
Website | Bandcamp | Facebook | Instagram
Twitter | Blog | Soundcloud | iTunes | Spotify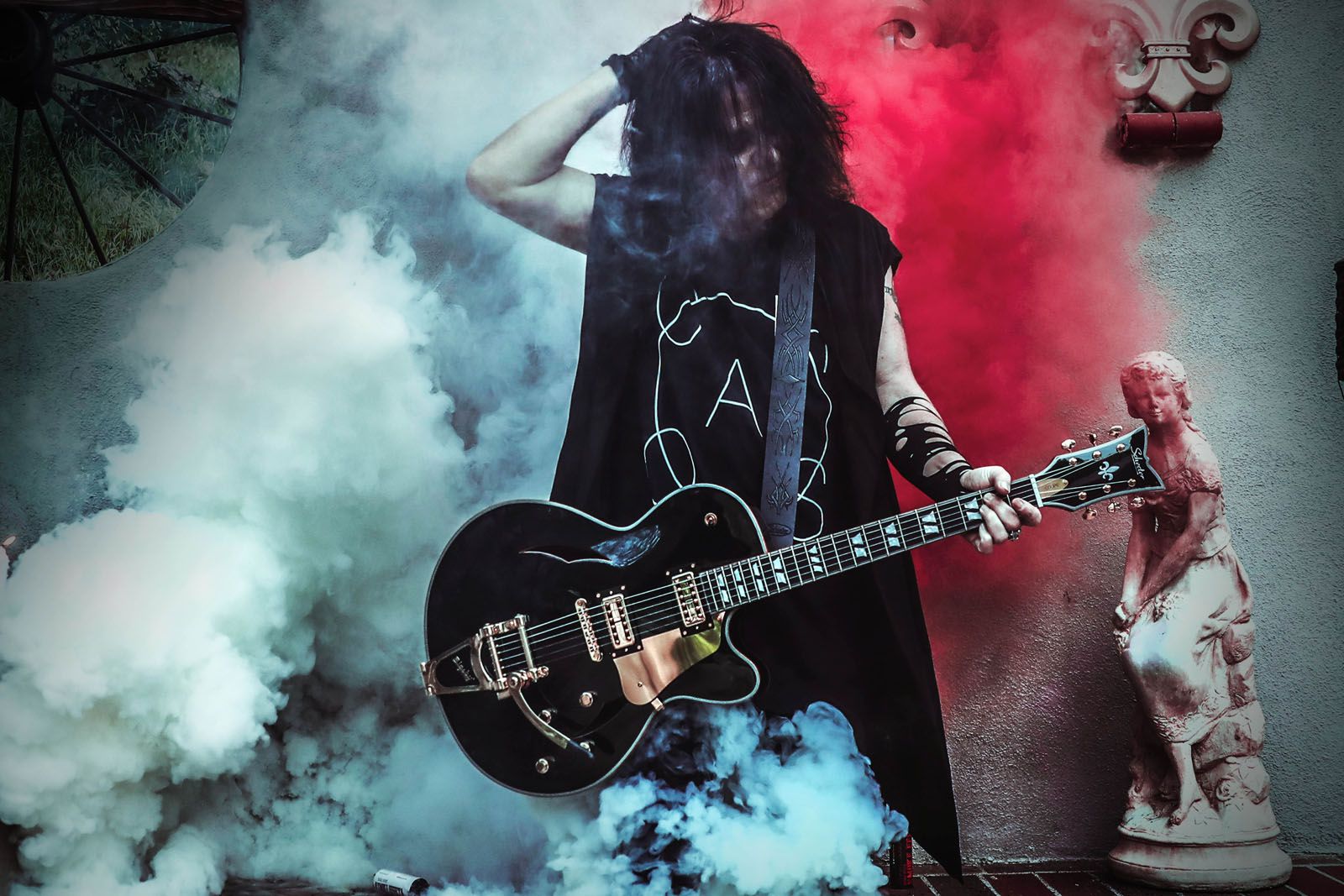 ©
Layout :
FRED Ils font l'Actu
...
FR 2017
-
2020
Transmitter :
Shameless Promotion
Music is not a virus! Admittedly, it contaminates you with the melody, the lyrics, but it can be bought, discovered, hummed, tickles the hollow of your ear, is released on your lips ... Think of the artists, they illuminate your daily life and feed the memory of pretty refrains which will become memories.



POUR LIRE L'ARTICLE EN FRANÇAIS, SÉLECTIONNEZ DANS LE TRADUCTEUR E

N HAUT A GAUCHE ANGLAIS PUIS FRANÇAIS