WORLD
-
Today 3rd July,
The Hempolics
release their sophomore album 'Kiss, Cuddle & Torture: Volume 2', as a CD, 2LP and limited edition coloured 2LP, through their own record label Zee Zee Records via Kartel Music Group.
The band played a special acoustic session ahead of the album release on BBC London's Robert Elms show yesterday, LISTEN HERE. The new album, which will be BBC 6 Music 'Album of The Day' on 10th July and it's included in Rough Trade's 'Edit', follow up on a string of new singles, including upbeat soul and reggae mash 'Play On', the trip-hop meets dub-influenced single, 'Full of Surprises' and the British reggae-funk stomper 'Bongadashi', which saw support at radio from BBC 1Xtra's David Rodigan, 6Music's Steve Lamacq, Don Letts, Chris Hawkins and6Music Recommends, BBC 6 Music Mix Tape with Tom Robinson and BBC Scotland's Vic Galloway.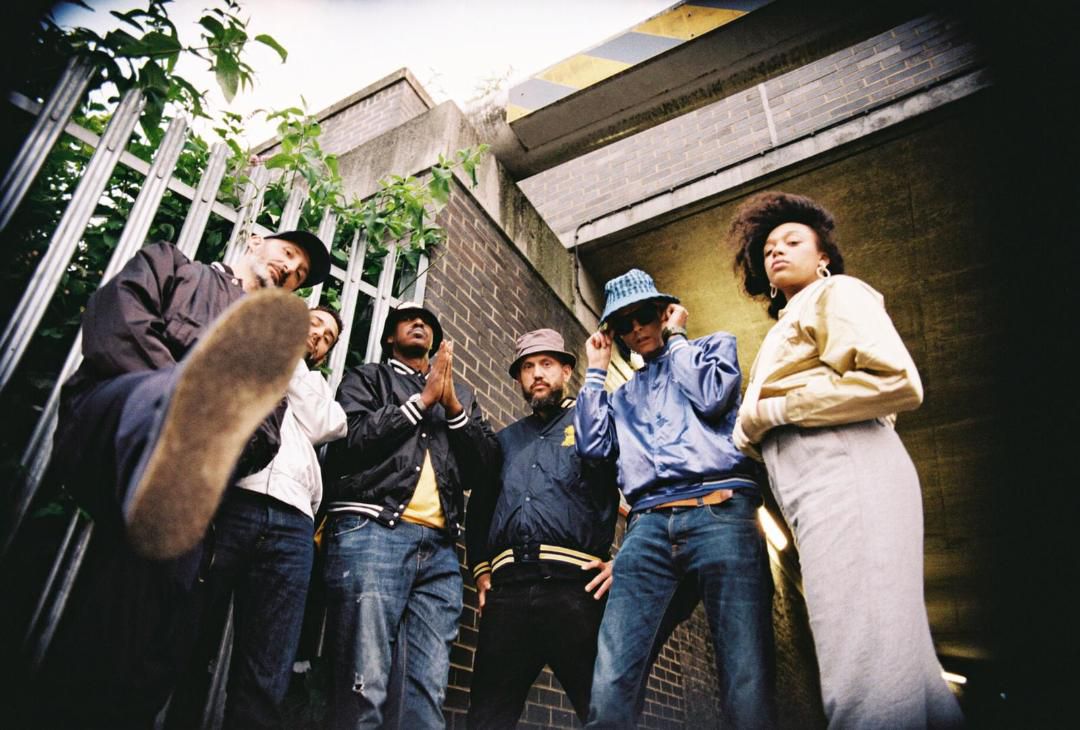 The Hempolics' blend of Reggae, Hip-Hop,Dancehalland Pop has already been heavily supported across UK national radio by BBC Radio1, BBC 1Xtra, BBC Radio 2 and BBC 6Music, where the band's debut album, 'Kiss, Cuddle & Torture: Volume 1' had three playlisted singles. They went on to have 6Music 'Album of The Day' and were subsequently chosen by Liz Kershaw's pick for 'Album Of The Year', after an impressive live session for Lauren Laverne.

The 12 carefully chosen selection on 'Kiss, Cuddle & Torture: Volume 2', is the result of a different approach to music writing for the band; "we wanted to make something fresh and with an instant upbeat feel", recalls the band's mainman and producer Grippa Laybourne - who has previously worked in the studio with a variety of international top acts like Mattafix and Faithless, as well as remixing Dubmatix, P*Nut, Potential Badboy, Manasseh, J-Star & FLeCK - "I wanted the band to be more involved with the writing process, for example 'Play On' it's the only track they found, wrote and recorded their own parts before I arranged it and finished it off adding horns and keys overdubbed".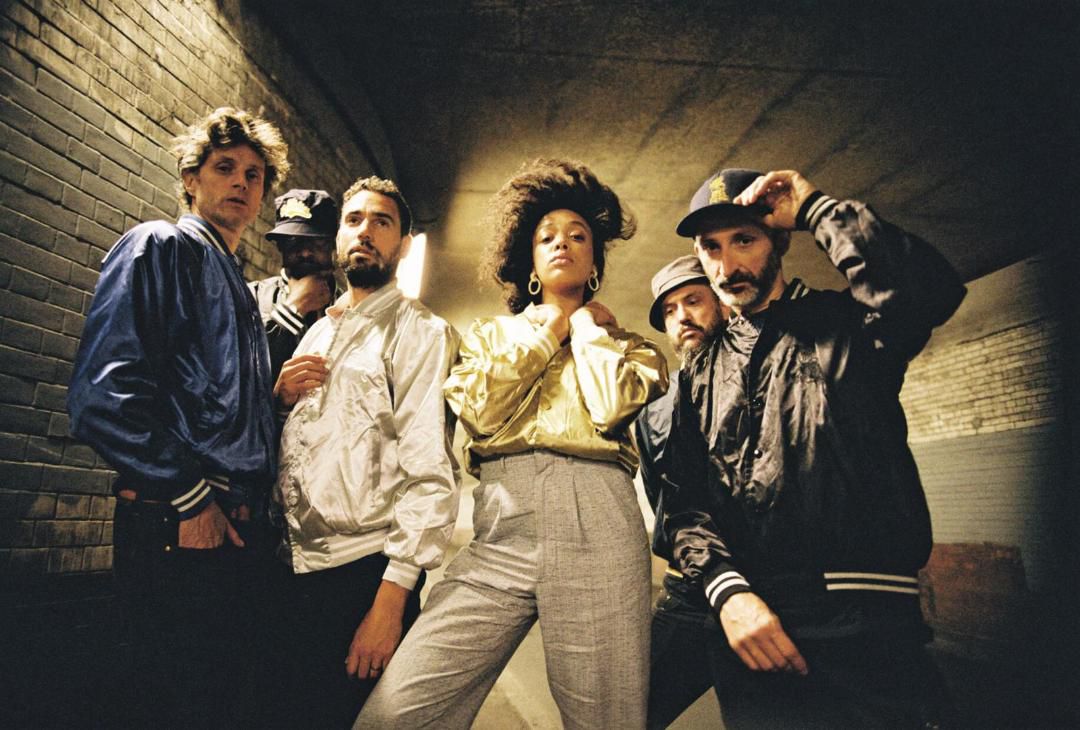 Talking about the making of the album Grippa explained; "Musically I wanted to make something completely different to 'Boss Clock Me Style', which was one of the singles off our debut album to make it onto the BBC 6Music Playlist, he recalls talking about 'Full Of Surprises', while in his own words 'Bongadashi' is "full of swagger and verve". Elsewhere, 'Gotta Thing' is fast hip-hop house track laced with classic Hempolics' reggae flavours, the track features Miami rapper Cojack, whilst 'Place Is Here', written by Grippa alongside Faithless and Dido's vocalist Pauline Taylor, is a 90's shoegaze influenced cut with a languid psych groove.

'Kiss, Cuddle & Torture: Volume 2' is a masterful culmination of The Hempolics musical development, drawing together the strength of their unique influences in what is one of the most captivating releases of the year.

EDITOR'S NOTES:

The Hempolics are Grippa Laybourne (Dub FX, Keys), Nubiya Brandon (Vocals), Dandelion (Vocals), Harry Collier (Vocals, Guitar), Leon King (Guitar), Lorenzo (Bass) and Craig Boorman (Drums).
THE HEMPOLICS SECOND ALBUM
'KISS, CUDDLE & TORTURE: VOLUME 2' OUT NOW
"Expect this to pop up in the boxes of the likes of Scruff and The Nextmen" - DJ Mag
"Best new reggae band on the planet" - Chris Hawkins, BBC6 Music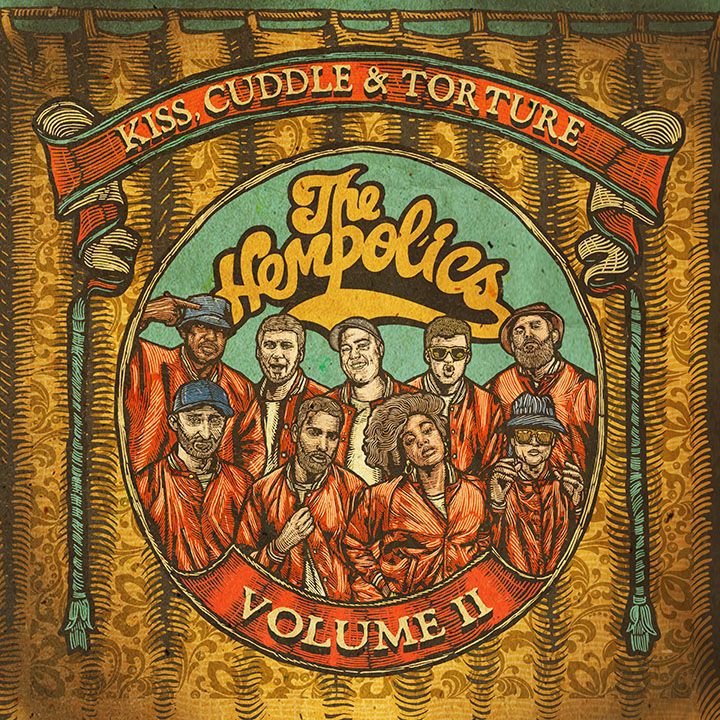 TRACKLIST
1. Full Of Surprises, 2. Strange Feeling, 3. Place Is Here, 4. Bongadashi, 5. Moon Stars, 6. Play On, 7. Forever, 8. In The Night, 9. Get It Right, 10. Gotta Thing, 11. Vapourize My Dream, 12. The Enemy

Vocalists:
Nubiya Brandon - Full of Surprises, Strange Feeling, Play On, In The Night & The Enemy
Dandelion - Vaporize My Dream
Harry Collier - Place Is Here
Dan Bowskill - Forever
Franz Jobe - Moon Stars & Bongadashi
CojackGet It Right - Dandelion, LSK & Nubiya Brandon
- Gotta Thing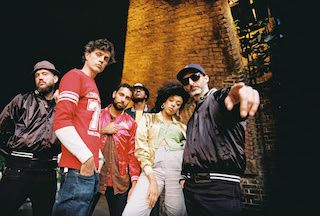 ©

Layout :

FRED Ils font l'Actu

...

FR 2017

-

2020

Transmitter

:

Kartel Music Group
Music is not a virus! Admittedly, it contaminates you with the melody, the lyrics, but it can be bought, discovered, hummed, tickles the hollow of your ear, is released on your lips ... Think of the artists, they illuminate your daily life and feed the memory of pretty refrains which will become memories.



POUR LIRE L'ARTICLE EN FRANÇAIS, SÉLECTIONNEZ DANS LE TRADUCTEUR E

N HAUT A GAUCHE ANGLAIS PUIS FRANÇAIS