THE MOWGLI'S ANNOUNCE UPCOMING
AUGMENTED REALITY PERFORMANCE
AT BROOKLYN'S KNITTING FACTORY
-- Concert Experience Available Through Mobile App Powered by Buzznog, Launching Today --
Link to the show here: onelink.to/mowglis

BROOKLYN, NY (August 4, 2020) - Los Angeles indie-pop band, The Mowgli's, are excited to announce a new virtual concert performance taking place at Brooklyn's Knitting Factory via augmented reality on mobile phones. The new app-based platform will be available for download beginning today on both iPhone and Android devices.
In support of their virtual debut, The Mowgli's have prepared a career-spanning set of fan favorites as the music collective marks its tenth anniversary since formation in 2010.
Says the band: "When Covid hit, like most artists, we were all concerned about not being able to play shows for a while. Luckily, this opportunity came our way, and it's unlike anything we've ever done. When we saw the technology utilized to bring the performance to life, our minds were blown. Now you can enjoy a Mowgli's concert from anywhere, directly off your phone, and maybe scratch that concert itch we're all missing so much this year."
By simply downloading the free app at www.onelink.to/mowglis fans have the ability to launch their digital concert-going experience on-demand wherever they please using Buzznog's cutting edge technologies. After using the phone's camera to virtually place the AR stage, fans can then seamlessly engage with the performance itself with a variety of interactive features including options to activate fog, lighting and other special effects on-stage; position the cameras to ensure ideal sightlines throughout each song while also offering unique perspectives across the venue space; and dial up both audience participation and background noise from the virtual crowd.
The AR performances were shot on individual green screens and recorded in isolation by each band member to help ensure the health and safety of those involved. After the performances were recorded separately, the video footage from each member was digitized and then synced with the other bandmates, while the band's custom backdrop videos were inserted to mirror their physical live show. .
A virtual replica of the iconic music venue was created from scratch in close collaboration between Buzznog and the Knitting Factory. Buzznog, a direct-to-fan immersive platform for live events and activations, has provided solutions for entertainment properties globally including Rolling Loud Music Festival, Breakaway Music Festival, Warner Music Group, Universal Music Group, Big Machine, HSU Events, and Madison Square Garden Company, among others.
** QUOTE FROM KNITTING FACTORY **
We're very excited to help usher in a new type of concert experience with Buzznog, and one of our favorite bands, The Mowgli's! It all fits perfectly into the Knitting Factory story. We hope this is the first of many delivered from our virtual stage to you. Please enjoy, and stay safe! - James Irvine / Talent Buyer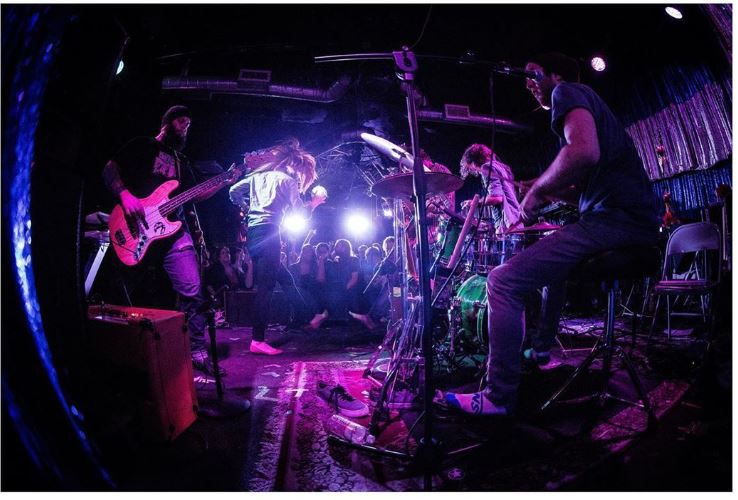 To stay up to date on The Mowgli's please visit www.themowglis.net. For more information about Brooklyn's Knitting Factory, make sure to visit www.knittingfactory.com.
ABOUT THE MOWGLI'S:
From their debut hit single "San Francisco" to their recent online success "Wasting Time" The Mowgli's message has been one of love, inclusion and celebration. Enduring the trials and successes of a working band, the Los Angeles based Alt-Pop band have brought a little light to audiences around the world as well as penning songs for numerous movie and TV shows.
ABOUT KNITTING FACTORY:
Since its inception in 1987, Knitting Factory Entertainment ("KFE" or the "Company") has grown from a single New York City venue into a comprehensive leader in the music and entertainment business. Today, the Company's operations include venue ownership and management, festivals and events, touring, artist management, recorded music production and distribution, and other initiatives around the Knitting Factory brand and audience. Spanning across the U.S. with offices and venues in New York, Spokane, Boise, and Los Angeles, KFE is active across the United States in all markets. For more information, visit www.knittingfactory.com.
ABOUT BUZZNOG:
Buzznog is an immersive technology platform connecting entertainment properties with audiences to provide state-of-the-art targeted experiences. With clients including Madison Square Garden, UMG, WMG, and Big Machine in addition to powering over 150 festivals globally, Buzznog has proven to be a leader in digital solutions across a multitude of activations. Offices include Dallas, Austin, Los Angeles, New York City, Nashville, Miami, London and Sydney to better serve clients globally. Visit buzznog.com to learn more.
SPOTIFY I OFFICIAL WEBSITE I FACEBOOK I TWITTER I INSTAGRAM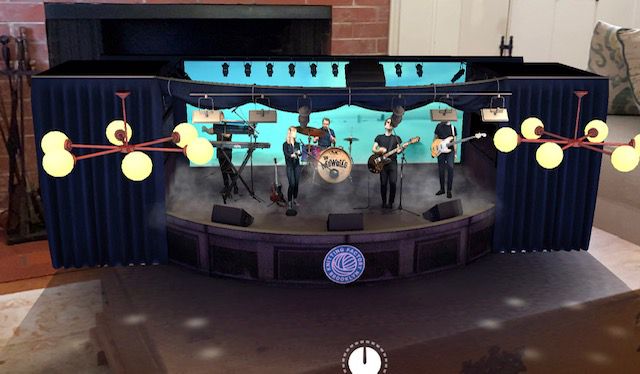 ©
Layout :
FRED
Ils font l'Actu
...
FR 2017
-
2020
/
Transmitter
: Mora May Agency
BLOG PARTNERSHIP
Music is not a virus! Admittedly, it contaminates you with the melody, the lyrics, but it can be bought, discovered, hummed, tickles the hollow of your ear, is released on your lips ... Think of the artists, they illuminate your daily life and feed the memory of pretty refrains which will become memories.



POUR LIRE L'ARTICLE EN FRANÇAIS, SÉLECTIONNEZ DANS LE TRADUCTEUR

 

EN HAUT A GAUCHE ANGLAIS PUIS FRANCAIS