WORLD
I
Raff Pylon
is an up and coming singer, songwriter and producer from Montreal, Canada. He is a multi-instrumentalist, his main instruments being piano, guitar, drums and bass, as well as a song arranger, having studied music arrangement and orchestration in college. You may recognise Raff being on The Voice 2020.
His new single featuring Tito Jackson, "King's Lane," shares a message of unity in response to the events and movement of summer 2020. The song was created after a dream that Raff had, in which he saw a castle pathway lined with variegated hues of roses. "I had this idea if we were living the same way that these flowers of all colors were sharing the space in my dream, it could create such a beautiful picture."
"The more I see the world, the more I want to talk to people about how we should be together. That's how I see my music: It's for everybody. People from everywhere can enjoy a moment with me. What is the point of making music if you're not helping someone get through today with a smile." - RAFF PYLON
After opening for famous Canadian act Hedley in 2012, Raff's former group "Bridgeway" caught the eye of the band, and they were invited to record their first album in Vancouver with Tommy Mac, Hedley's bass player, acting as producer. Between 2016 and 2018, Bridgeway released singles including the songs "So Far Away" and "Whatcha Want From Me", which both went as high as Top 5 Montreal and Quebec City radio charts.
Since the end of 2018, Raff has gotten back in the studio to record new material, now as a solo artist. He is collaborating with producers such as Rob Wells (Justin Bieber, Ariana Grande), Grammy-winning producer Earl Powell (Jennifer Hudson, The Jacksons) and Ben Pelchat (Boy George). His first single "Can't Let You Go" was released in 2019.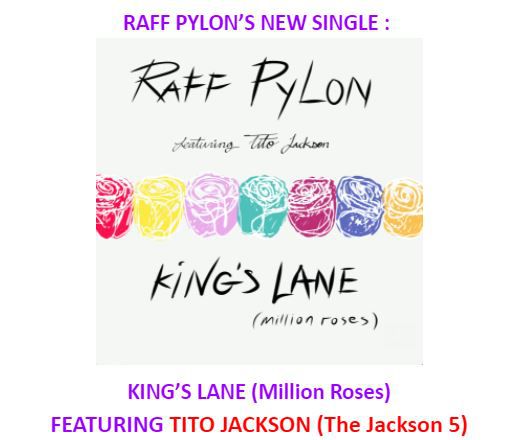 WEB LINKS
INSTAGRAM I FACEBOOK I TWITTER I YOUTUBE

©

Layout :

FRED Ils font l'Actu

...

FR 2017

-

2020

Transmitter :

Lander Music PR

©

Photo INSTAGRAM Page
Raff Pylon
Music is not a virus! Admittedly, it contaminates you with the melody, the lyrics, but it can be bought, discovered, hummed, tickles the hollow of your ear, is released on your lips ... Think of the artists, they illuminate your daily life and feed the memory of pretty refrains which will become memories.



POUR LIRE L'ARTICLE EN FRANÇAIS, SÉLECTIONNEZ DANS LE TRADUCTEUR E

N HAUT A GAUCHE ANGLAIS PUIS FRANÇAIS