WORLD I About the band
BRETT NEWSKI is a 90's kid bringing you the best 90's alternative sound with his band BRETT NEWSKI & The No Tomorrow. His music is a call to arms against whatever destructive forces we may find ourselves battling, from our individual struggles with toxic relationships, low self esteem, loneliness, and apathy to the more global challenges facing us in 2020: The erosion of face-to-face human connection, the breakdown of the proverbial village, the destruction of the planet, and the myriad ways in which our social media addictions amplify these problems. Depression and anxiety are at all time highs, with many, if not most of us, struggling to preserve our optimism.

"Showcases the unapologetically frank but not overly aggressive nature of 90s alt. rock perfectly." -American Songwriter

"A hypnotic slice of slacker pop." -Popmatters
About the song
Our heads have been up our asses for some time: we compete for who has the greener lawn, better partner, better car, the more popular friends.

We hate perfectly-friendly people based on just one of their political views.

We judge our friends online and feel bad when they have success.

So how do we get our priorities back on track?

"What Are We Smoking? We can become fully aware of stupid societal pressures that keep us on the hamster wheel.

Society tricks you into wanting things you don't need. It's that dopamine rush you get from buying a new coffee-maker on Amazon, or getting more likes on that post about your breakfast, or showing the world how many points your kid scored in the 7th grade semifinal.

Keeping score off the court is bad.

It's not about how much we produce, it's about the quality of our production.

It's not about what you do online as much as what you do in real life.

Digital friends are just 1's and 0's in a code. Real friends come to your bon fire and provide free therapy.

The big question is...what do we really want?

In the meantime, we gotta ask ourselves, "what are we smoking?"

Live
BRETT NEWSKI's US and European tours are being postponed to 2021, so keep your eyes peeled.

NOTABLE FESTIVAL APPEARANCES: Rolling Stone Festival, Iceland Airwaves, Reeperbahn Festival Germany, SXSW official

BRETT NEWSKI supports and tours:
Courtney Barnett, Pixies, Violent Femmes, Manchester Orchestra, New Pornographers, Chuck Ragan, Rocky Votolato, Ezra Furman, Better than Ezra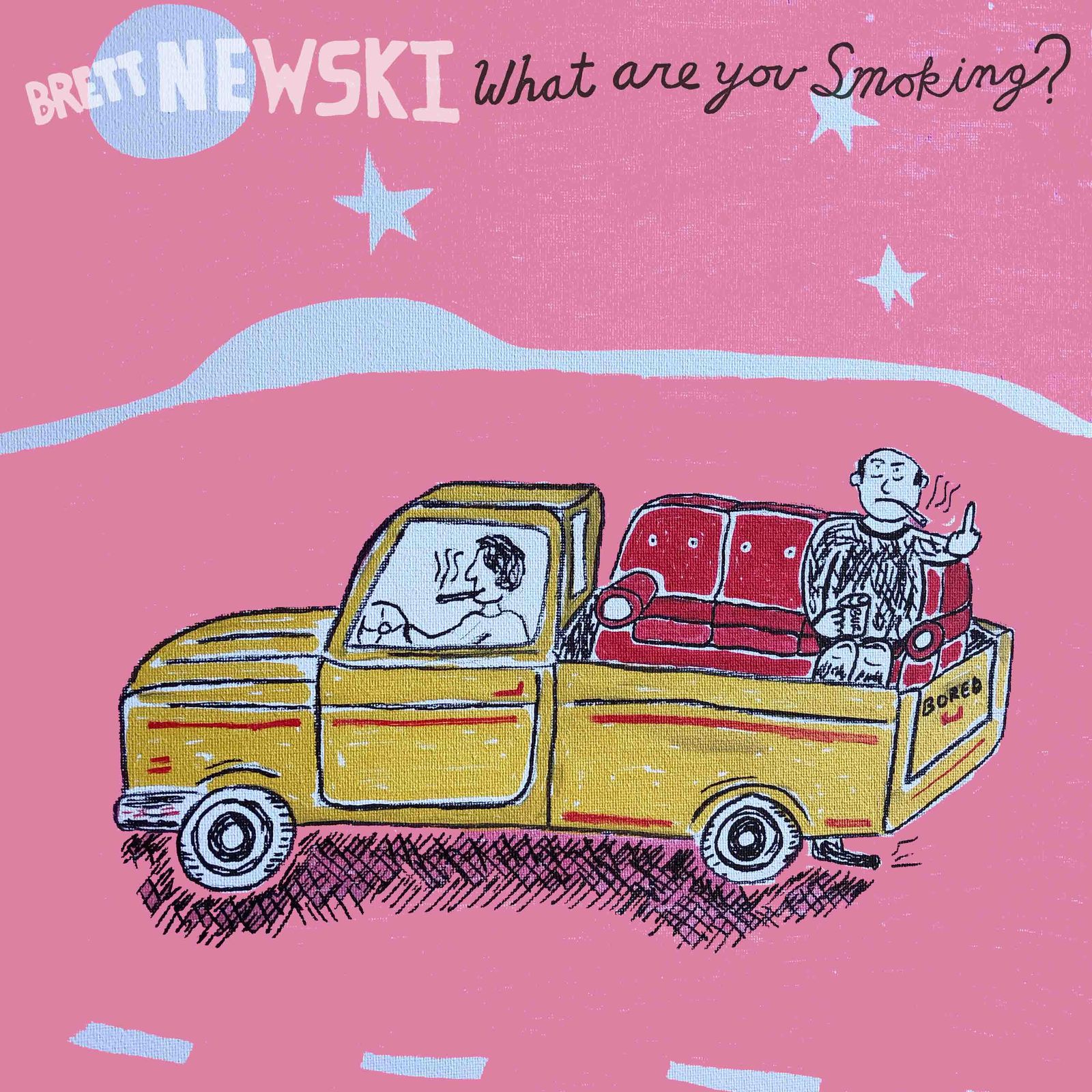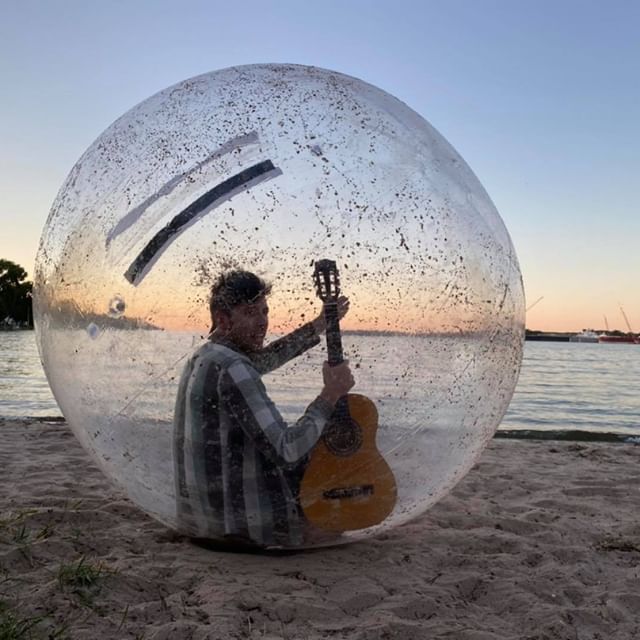 ©
Layout :
FRED Ils font l'Actu
...
FR 2017
-
2020
Transmitter :
Treetop Records © Photo
Instagram PAGE
Music is not a virus! Admittedly, it contaminates you with the melody, the lyrics, but it can be bought, discovered, hummed, tickles the hollow of your ear, is released on your lips ... Think of the artists, they illuminate your daily life and feed the memory of pretty refrains which will become memories.



POUR LIRE L'ARTICLE EN FRANÇAIS, SÉLECTIONNEZ DANS LE TRADUCTEUR E

N HAUT A GAUCHE ANGLAIS PUIS FRANÇAIS