WORLD
I
M.Byrd's
story starts somewhere between Amsterdam and Paris. Whilst playing bass on tour with Ilgen-Nur, M.Byrd would show the rest of the band his own demos and it was their reaction that gave him the final push to focus on his solo career. Fast-forward and the 25 year-old artist now has nearly half
a million Spotify streams
under his belt, with just one single release. M.Byrd has quickly forged his own path in the industry with his infectious indie neo-psych-folk sound.
His debut single "Mountain" features waving reverb, stoic, laid-back drums by André Albrecht and floating choirs by Doreen Albrecht, creating a space in which Byrd's voice moves in wishful, yet familiar warmth. His music transports you to the cinematic world of Guadagigno's Call Me By Your Name, bringing to mind the likes of Tom Petty, Sufjan Stevens or Kurt Vile, while his guitars explore Sonic Youth-esque dialogues of noise that eventually lead back to the reverberating melodies of The War on Drugs.
The songwriter shares further meaning on the song revealing, "I visited the highest mountain of Denmark called Himmelsbjerget, which roughly translates to Sky Mountain or Mountain of Heaven. I thought it was quite a name for a mountain that is only 147m high, but when you climb on top of it, it feels so high, you can almost see the ocean. So 'Mountain' became this idea of a song that puts things into perspective - if even the seemingly smallest hill can be a mountain, what good things are actually surrounding me right now?"
The stunning visuals for "Mountain" feature Danish dancer and choreographer Nana Anine. In the vast landscape of the Atlantic beaches of Normandy, France, Anine sets a sign of feminine strength and sensitivity, interpreting "Mountain" as a meditation on personal growth and an empowering metaphor to trust your intuition. Under Marcel Izquierdo Torres' direction, Anine's choreography is embedded into atmospheric pictures that not only capture the beauty but also the solitude of the region.
M.Byrd's timeless songs shine with a feeling of strength and self-understanding that can be rarely found at the beginning of a career - they transport the listener to the American west coast, emitting a sense of melancholic future and euphoric youth, urging them to trust their intuition and find your inner-self. The songwriter shares, "I spent many years soaking up personal and musical experiences and I've been learning a lot in different studios and touring situations. The music I make is thus inspired by being on the road, moving on and allowing growth to happen. I realized that the experiences on my path might also inspire other people and I hoped that will transcend in the songs we are releasing."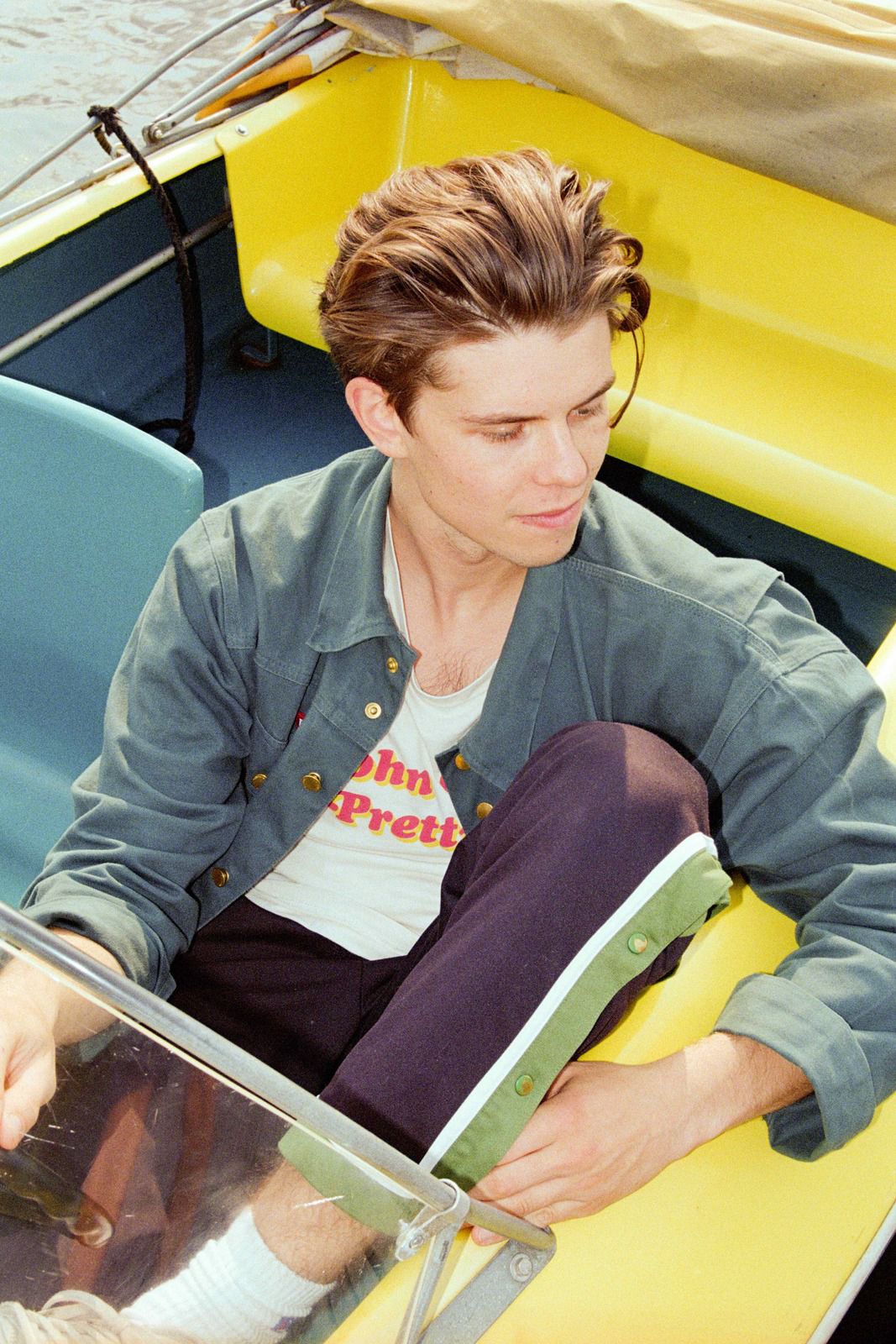 ©
Layout :
FRED Ils font l'Actu
...
FR 2017
-
2020
BLOG PARTNERSHIP
:
LPR Agency
Music is not a virus ! Admittedly, it contaminates you with the melody, the lyrics, but it can be bought, discovered, hummed, tickles the hollow of your ear, is released on your lips ... Think of the artists, they illuminate your daily life and feed the memory of pretty refrains which will become memories.



POUR LIRE L'ARTICLE EN FRANÇAIS, SÉLECTIONNEZ DANS LE TRADUCTEUR

 

EN HAUT A GAUCHE ANGLAIS PUIS FRANCAIS