The Piqued Jacks are pure energy. Thanks to riveting concerts and an internationally appealing alt/funk-rock, this band from Italy's region Tuscany, have carved out a place for themselves in the indie panorama between Italy, UK, USA and Canada. In their teens, they broke and bent an audio jack; the double meaning was easy to see for the four young boys. "Piqued" means "interested", but also stands for the excitement and spontaneity of their unique sound that comes straight from the gut.
The new album "Synchronizer" (INRI, March 2021), produced by Julian Emery (Nothing But Thieves), Brett Shaw (Florence + The Machine) and Dan Weller (Enter Shikari), is anticipated to be the most complete, varied and incisive Piqued Jacks album to date. The first singles, "Every Day Special", "Golden Mine", "Elephant" and "Mysterious Equations" with airplay on Kerrang! Radio, BBC Radio, MTV, Rai Radio and La Repubblica launched the band on the trajectory of major stages in 2021: CMW (Toronto), Musexpo (Los Angeles) and MMB (Bucharest).
September 2020 saw the band's return to the scene with the one-off single "Safety Distance" (INRI), an emotionally charged track that has earned the approval of Kerrang! Radio and Sat Bisla in A&R Worldwide. Born from the urgency of the global health emergency we are all facing, it marks the first collaboration with Brett Shaw and the band's debut with the INRI and Metatron Group, after signing on to their roster in February 2020.
With their record "The Living Past" and singles "Eternal Ride of a Heartful Mind" (added to rotation on Virgin Radio Italy) and "Loner VS Lover" in 2019 they collected accolades such as "Most Innovative Band of the Year" at FIM in Milan, winners of Sanremo Rock and only Italian band selected at Indie Week in Toronto and Music Showcase Greece. In the same year, they brought "Let's Make Our Mohawks!" Tour through clubs and festivals in the UK, Italy, Canada and Greece.
Formed in 2006 in Buggiano (Italy), E-King (vocals, keys), Penguinsane (guitar), littleladle (bass) and ThEd0g (drums) wanted to be the next Chili Peppers. Today – born again with Majic-o (guitar, from Andria) and HolyHargot (drums, from Quarrata) – their influences include Biffy Clyro, The Killers, Nothing But Thieves. In 2010 and 2011 they released their first two EPs, then in 2012, producer Brian Lanese invited them to Los Angeles to work on "Just a Machine" EP for January 2013 ("Feels like we're flying high" -Earmilk).
Shortly after, they returned to the U.S., to Austin for their first time at SXSW 2013. Between 2014 and 2015 they would play 17 more shows during the festival; and before that, a six-month tour all around Texas. In March 2014, stories were going around Austin about "the Italians", and Matt Noveskey (Blue October) welcomed them to his studio to record the singles "Upturned Perspectives/No Bazooka", released in May of that year on the homepage of CMJ Network.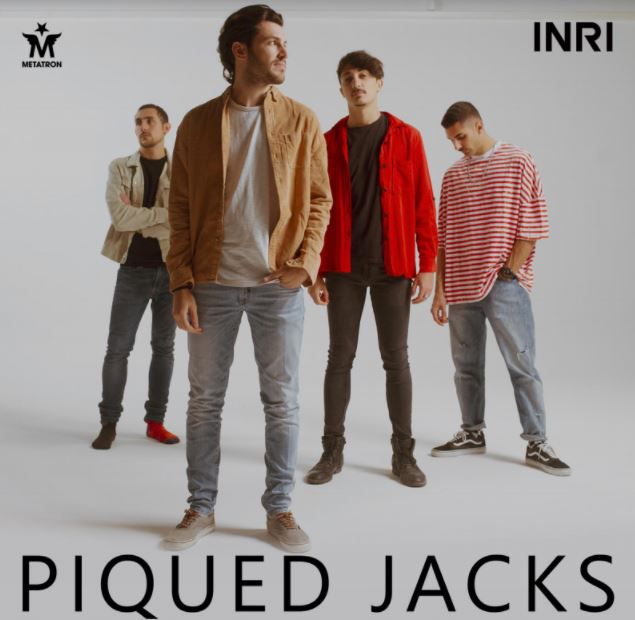 Once back in Italy, they published their first LP "Climb Like Ivy Does" in 2015 ("A sound that is missing from the mainstream" -Stencil Mag). Then, back again to the U.S. for another tour: 3 months, 1 van, 12 states, and 45 concerts, all while their video, "Romantic Soldier", was airing on MTV. They returned to Italy for the Summer festivals,and to open for Interpol. But their fans demanded an acoustic version of "C.L.I.D", so "Aerial Roots" was released in 2016, and is voted "The Record of the Day" on Rockit.
In May 2016 the band won "Best Arezzo Wave Band - Tuscany", but the victory turned bittersweet when ThEd0g left the band. Damiano Beritelli took over from the mainstage of the Arezzo Wave Festival through a mini-tour of the UK. In 2017 the band regained their strength: HolyHargot settled in as the new drummer, the creative process resumed, and they were invited to represent Italy at the Global 12 Festival in London.
In June 2018 they released "Wildly Shine", (pre-produced by Michael Beinhorn – RCHP, Soundgarden) as a stand-alone single, which premiered on The Big Takeover Magazine, who deemed it "really breathtaking". Four months later they published second LP "The Living Past" came out, produced by Dan Weller in an 18th c. country home, which had been transformed into a recording studio/communal living space for the occasion.
The resulting chemistry conquered both national ("Every song is a potential hit" -Classic Rock Mag) and foreign press (Kerrang! Radio, BBC Radio), gaining awards and nominations also in the "Best Videoclip" category at Roma Videoclip, Indie Week Canada, Pasadena Film Festival e Social World Film Festival. In April 2019, the departure of Penguinsane opens the door to Majic-o on guitar; and the revolution begins.
In the past years Piqued Jacks won such accolades as "Best Live Band" at the Marea, MusicaW, and Global 12 Festivals, and "The Freshmen" award on mtvU. They performed as guest acts for Atoms for Peace, Teatro degli Orrori, Dubioza Kolektiv, and they played the stages of Rock In Roma, Whisky a Go Go, Hard Rock Cafè London, and Sofar Sounds, while their music aired on college radio stations all over the U.S., and on media channels such as Radio Rai 1, Rai 2, Repubblica, Rockol, and Balcony TV.
new single 'Fire Brigade'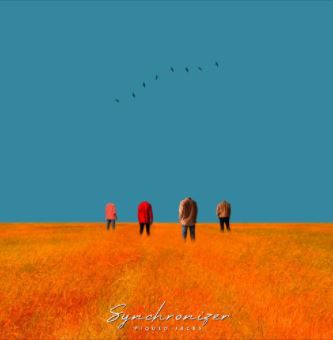 album coming below on the 19th March
Website • Facebook​​ • Twitter • Instagram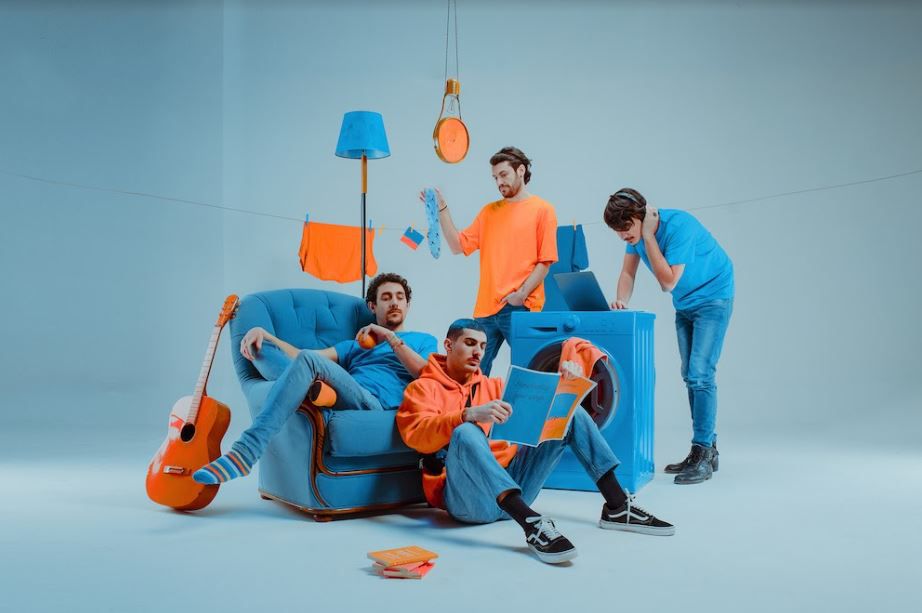 ©
Layout :
Selection Sorties
...
FR 2017
•
2021
Transmitter
:
Mystic Sons