Rome based musician and actor Richard Wølf has just premiered on Jammerzine (US) the new video for the track 'Seeking', from his debut album 'Hybrid'.
SEEKING is a song about a spiritual quest carried on among different scenarios. In the videoclip you can see the same character acting in different dimensions, showing the idea of a multiverse in which each person is linked with other versions of himself/herself despite the time and space (the Whachowski sisters' film "Cloud Atlas" has deeply inspired it).
From a musical point of view SEEKING could be seen as a crossover between epic rock, industrial rock and alternative music.
The entire album HYBRID is deeply influenced by 90' and 00's rock and metal music, and SEEKING doesn't betray this mood, moreover it added a touch of epicity which is necessary to stress the mystical aim lyrics and the video.
From an aesthetic point of view SEEKING uses the code of the sci-fi films and literature, trying to push your eyes beyond the simple reality and let you be as visionary as possible.
"And if we really get lost and even the skies are not enough, where do we turn to if not inside?"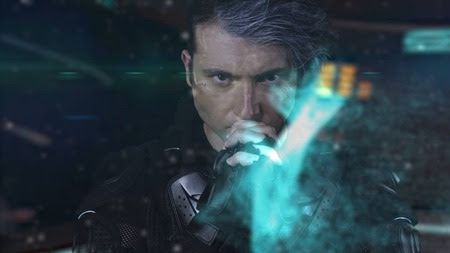 THE ALBUM
Released

April 16th, 2021,'Hybrid'

is the debut album for Richard Wølf, stage name for Riccardo Sarti, who in "everyday life" works as

actor, performer and voice actor. 'Hybrid' was born out of his love for music, but also for movies and sound design, both close to

cyberpunk and sci-fi aesthetics and sub-cultures.
Not by chance, the album features a cover of one of the most challenging songs ever written,

Bowie's Life on Mars.
'Hybrid' draws from several kind of sounds, mixing the elegance of

Wagner's inspired classical music, the energy of hard rock and the electronic futuristic approach. Both songwriting and arrangements were born with cinematographic references in mind, so that the album can be listened as the fictitious soundtrack for a movie, TV series or even a videogame.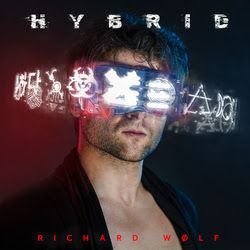 Official Web • Facebook • Instagram • You Tube • Spotify
About Richard Wølf
Richard Wølf, stage name of Riccardo Sarti, was born in 1989 in Italy, in a small village near Modena. After ten years spent in Bologna (BO) he decided to move to Rome where he currently lives.
A talent for the arts runs in the family: his father is a multi-instrumentist guitarist, his mother has a natural gift for the visual arts and Richard has been cultivating a strong passion for music and acting since he was a child.
After obtaining the university degree in "Foreign Languages and Literatures" (BO), he graduated at "The Bernstein School Of Musical Theater" (BO), directed by Shawna Farrell, in 2014 and also at the "Voice Actor Academy" (FI) ran by Christian Iansante and Roberto Pedicini, starting his professional career as an actor, a singer, a voice actor and a performer in different national shows constantly improving his skills by attending several masterclasses.
After his first band "Quarto Verso" musical satisfactions – their first single "Suono Sordo" was used worldwide as the soundtrack of RAI International / Directv TV spot and their second single "Mad Society" entered the TOP 50 international playlist GOTHIC ORGY VOL. VI by DarkTunes Music Group (Germany) -, he decided to start his new musical project during the first lock-down period writing his first album "HYBRID" and publishing his first single "Seeking" in November 2020.
His musical influences go from space rock, alternative rock, folk, post-grunge and nu metal, to trailer hybrid music, sound design FX and cinematic soundtracks, never letting go of his musical theatre background.
Furthermore, he has a strong passion for photography and filmmaking that he practises at high levels as a director, a cinematographer and an editor in his and other artists' videoclips.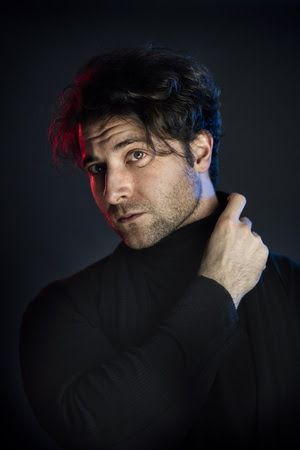 ©
Layout :
Selection Sorties
...
FR 2017
•
2021
Transmitter

•
A Giant Leap Agency
DIFFUSION June, 9, 2021