Rowdy Outsider are an alternative band from Drogheda, Ireland. Consisting of vocalist Matthew Doyle, drummer Sean Murtagh and guitarist Conor Whearty, the band draw from the pop punk/new wave sounds of the late 90's and early 2000's, fusing them together with a fresh and modern delivery.
Bonding over their love of music at school, the band found inspiration in the flourishing music scene in Ireland, as well as the likes of Green Day, My Chemical Romance and The 1975. Gigging relentlessly across their home country, the band have built a loyal and dedicated following, making a name for their explosive yet polished live performances.
Their latest single "Fall Away" is inspired by the dissolution of a long-term relationship and the realisation of the huge change to follow the breakup. Doyle explains, "While on the surface the song is a sombre ballad, Fall Away brings undertones of relief, hope and excitement for the future". Forging a heavier take on modern indie rock, the song is a release of emotions, delivered in an honest and candid way. Lyrically the song details the process of the breakup, giving us a raw insight into the mindset of the songwriter and an unfiltered viewpoint. The lyrics display an initial broken heart, quickly followed by clarity and the need for personal improvement.
"Fall Away" has a bold, energised burn to it. Self-produced, mixed and mastered by Doyle and Murtagh, the track combines fast tempos, lush reverbs and strong chord changes, containing waves of intensity, contrasting with the intimate narrative.
Racking up thousands of Spotify streams for their music, as well as supporting the likes of Irish rock legends Aslan, Rowdy Outsider are quickly becoming one of Ireland's hottest bands.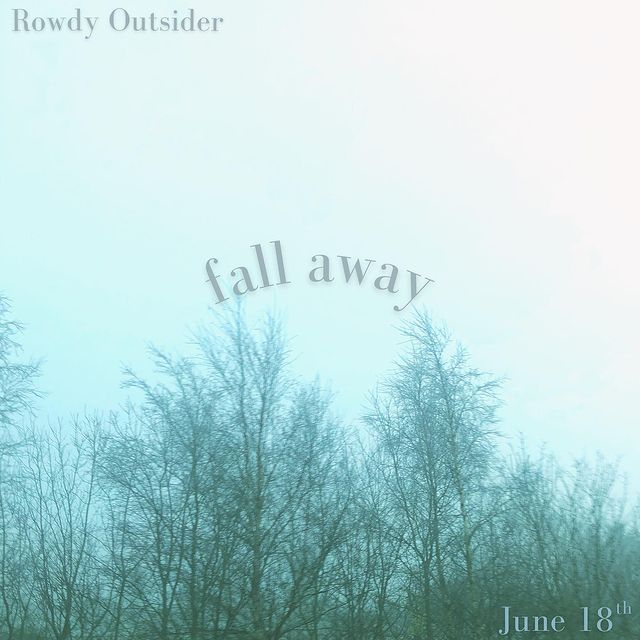 INSTAGRAM • TWITTER • FACEBOOK
©

Layout :

Selection Sorties

...

FR 2017

•

2021

TRANSMITTER
: LPR Agency
DIFFUSION June, 18, 2021