After making a bold impression with a string of intoxicating cuts over the last few years, which have earned him praise from BBC Radio 2, BBC 6Music, Absolute Radio, and even numerous Artist Of The Week accolades from BBC Introducing, fast-rising singer and songwriter Alexander Hulme anticipates his debut EP 'Slow Down', with stunning new single 'Teeth'.
Channelling more of that warm and effervescent energy that he brings to everything he creates, 'Teeth' perfectly showcases what we can expect from his new release. . During the first lockdown and struggling with the production on 'Teeth' Alexander has pushed to teach himself the cello, which became a prominent feature on the EP. 'Teeth' is a fresh and dynamic effort that perfectly accentuates his bright and breezy direction
Speaking about the new track, he said, "Teeth is a song all about finding that one person in life that pushes all the WRONG buttons. I'm a fairly chill guy and it takes a lot to push me to a point where I feel I need to be confrontational but this song is all about that special someone who knows just the write the things to say and do to rile you up."
Written entirely by the artist himself and produced by David Alexander Lomelino, 'Slow Down' marks the next vital stage in his growing and fledgling career. Showcasing his breadth for smooth and enticing songwriting, the new four-track EP makes for a embracing and organic listen that will see him capture the hearts of thousands, if not millions.
Throughout the last few years, Alexander Hulme cut his teeth as a songwriter for the likes of Goldzbrough, MABES, Georgie Keller, Ian Janco and many more. His expertise has led to a number of writing and performing sessions for a host of artists, earning millions of streams for his work in the process. In recent years, he has begun to explore his solo work further, regularly finding himself across dozens of radio stations and publications for his own material. He is now pursuing a more humble and DIY approach to writing and recording, regularly keeping his aesthetic as minimal as possible to create a more robust and textured sound than most.
Alexander Hulme's new EP 'Slow Down' will be available to stream and download from the 12th November via Silent Kid Records, and latest single 'Teeth' out on the 22nd September.
Alexander Hulme anticipates debut EP 'Slow Down',
with defiant new single 'Teeth',
out 22nd September via Silent Kid Records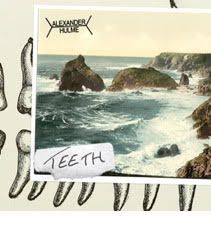 New EP 'Slow Down', out 12th November
WEBSITE • FACEBOOK • INSTAGRAM • TWITTER • YOUTUBE
"A beautiful song and a wonderful melody" - Sir Paul McCartney - about the track Drifting
"Alex is a truly gifted singer/songwriter and performer. His star is on the rise" - Janice Long, BBC R2
"A looping, entrancing, and intricately structured piece" - Clash Magazine
"A one-man show, Alex uses every ounce of his guitar thrashing beats from the body, dragging wonderful melodies from the strings and thoroughly abusing his loopstation to create an immense soundscape, infused with his overflowing energy" - The Independent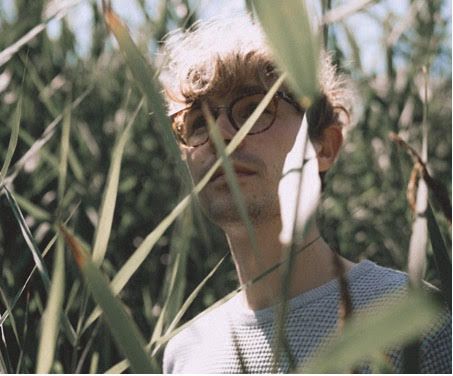 ©
Layout
:
Selection Sorties
...
FR 2017
•
2021

Transmitter
:
Mystic Sons
DIFFUSION September, 26, 2021