After establishing her sound with a fresh and glittering array of alt-pop offerings this past year, which have included 'babyboy', 'in company', and her recent breakthrough smash 'i'm a loser', Slovakian artist Karin Ann has now returned to deliver her next anthemic belter 'we're friends, right?'
Continuing the same bright and energetic direction she has showcased over the last few years, 'we're friends, right?' sees her return with one of her most engaging and captivating cuts to date. Produced alongside the ever-impressive Tomi Popovič and Chris Lord-Alge, and accompanied with a new video directed by the trusted name behind Måneskin's visuals Simone Bozzelli, her newest belter delivers a vibrant dose of killer hooks and blistering pace, brimming with her own distinctive and enticing persona.
With beautiful melodies and a strikingly intoxicating sound, and known as an idol of Generation Z of Eastern Europe and fighter for LGBTQ+ and minority rights, Slovakian wunderkind Karin Ann is already making a name for herself. After experiencing the worlds of fine arts and sports, she eventually found her calling in the world of music.
Influenced by musicals, TV soundtracks and bands such as Queen, she wrote her first song at the age of 14, collaborated with a UK-based producer on her first songs by the age of 15, and eventually caught the eye of renowned producer Tomi Popovič, who took her through the process of creating her upcoming EP. 
 Karin Ann's sound is both vibey and atmospheric, with a perfect balance of abstract & tangible, and is sung completely in English.
"I feel more at home when I'm writing songs in English," she admits. She describes her music as "alternative with a touch of rock" and touches a wide range of subjects, such as gender equality ('babyboy'), life and love toxicity ('3AM' and 'sociopathic'), mental health ('I yearn for agony' and 'in company')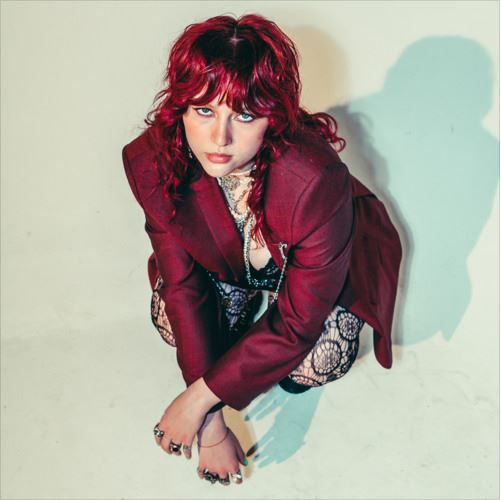 Above all, Karin Ann hopes to bring a message with both her platform and her music. "I want to be regarded as more than just a singer", she adds, "because there are so many issues that need to be spoken about and singers are always told to just sing." The real highlight, however, will come from the stage once Karin Ann performs her EP live for her fans. "I can't wait to perform my new music," she says enthusiastically.
In May 2021, Karin Ann won in the Munich Music Video Awards with her video for her song 'babyboy'. The singer touches on a wide range of themes such as gender equality, life and the toxicity of love and mental health, as well as fighting against conservative Slovakia and various other countries. In July 2021, she was invited to a Polish national television where she performed her song 'babyboy' during which she pulled out a rainbow flag from her bag as a sign of standing with the LGBTQ+ community and standing for equality, becoming a champion of human and LGBTQ+ rights.
Karin Ann was also the first Slovak to appear on a giant billboard in Times Square, New York City as a part of Spotify EQUAL Music Program. The New York Times quoted her in an article about changing the image of Billie Eilish, which was the second time The New York Times firmly connected her with the Z generation topics.
Karin Ann's new single 'we're friends, right?' will be available to stream from the 26th November.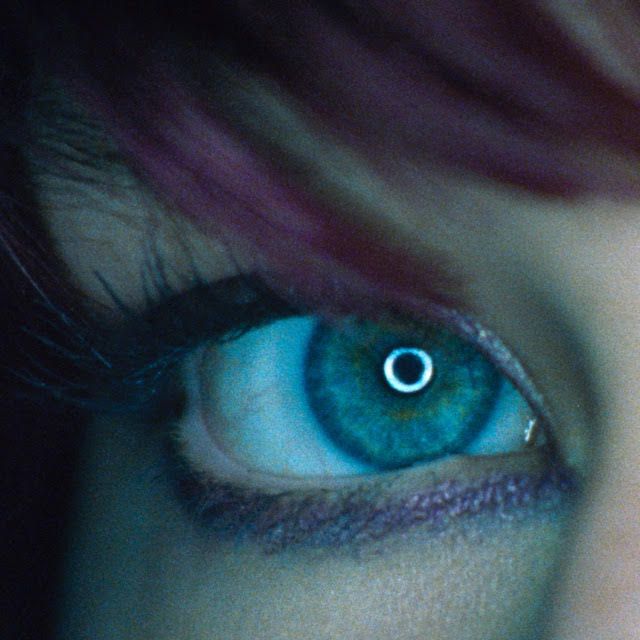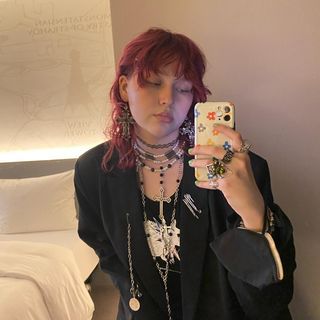 ©

Layout

:

Selection Sorties

...

FR 2017

•

2021

8

TRANSMITTER
: MYSTIC SONS
DIFFUSION NOVEMBER, 26, 2021