Over the past year, KARIN ANN has established herself as Gen Z's LGBTQ+ heroine. With the release of her last single we're friends, right?, the Slovakian wunderkind shifted her glittering alt-pop aesthetic towards the fierce underbelly of mutinous anti-pop. Now, she's set to drop the latest instalment of her rebellious epoch, new single looking at porn.
The satirical track is dedicated to the middle-aged men whose favourite hobby is spewing vicious comments to young women behind the guise of their screens and keyboards. Drawing from personal experience, Karin Ann turns their weapons into ammunition of her own:
"I was writing it in a time where I got a lot of hate and it's kinda a funny sarcastic message to people that were hating on me. I raised above it by writing a fun song and it's told in a satirical way through stereotypes, like middle aged men that have nothing to do in life but hate on teenage girls."
Written with formidable Israeli-British producer MATT SCHWARTZ, looking at porn could be Karin Ann's most impressive cut to date. Delivering killer hooks and a healthy dose of boisterous electric guitar, the single sharpens the edges of the young artist's already vibrant and enticing persona. About working with Matt she said, "I think Matt understands my creative vision really well and he also likes to bring out of people sides they're too scared to explore themselves."
looking at porn also comes alongside a colourful music video, with the story written by Karin Ann herself. Physically embodying the Y2k aesthetic, the video breathes life into the story of the track in a fun and hilarious way.
Known as a Generation Z idol of Eastern Europe and fighter for LGBTQ+ and minority rights, Karin Ann is already making a name for herself. After experiencing the worlds of fine arts and sports, she eventually found her calling in the world of music.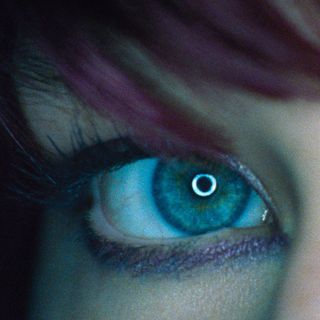 Influenced by musicals, TV soundtracks and bands such as Queen, she wrote her first song at the age of 14, collaborated with a UK-based producer on her first songs by the age of 15, and eventually caught the eye of renowned producer Tomi Popovič, who took her through the process of creating her upcoming EP. Karin Ann's sound is both vibey and atmospheric, with a perfect balance of abstract & tangible, and is sung completely in English.
"I feel more at home when I'm writing songs in English," she admits. She describes her music as "alternative with a touch of rock" and touches a wide range of subjects, such as gender equality ('babyboy'), life and love toxicity ('3AM' and 'sociopathic'), mental health ('i yearn for agony' and 'in company').
Above all, Karin Ann hopes to bring a message with both her platform and her music. "I want to be regarded as more than just a singer", she adds, "because there are so many issues that need to be spoken about and singers are always told to just sing." The real highlight, however, will come from the stage once Karin Ann performs her EP live for her fans. "I can't wait to perform my new music," she says enthusiastically.
In May 2021, Karin Ann won in the Munich Music Video Awards with her video for her song 'babyboy'. The singer touches on a wide range of themes such as gender equality, life and the toxicity of love and mental health, as well as fighting against conservative Slovakia and various other countries. In July 2021, she was invited to a Polish national television where she performed her song 'babyboy' during which she pulled out a rainbow flag from her bag as a sign of standing with the LGBTQ+ community and standing for equality, becoming a champion of human and LGBTQ+ rights.
Karin Ann was also the first Slovak to appear on a giant billboard in Times Square, New York City as a part of Spotify EQUAL Music Program. The New York Times quoted her in an article about changing the image of Billie Eilish, which was the second time The New York Times firmly connected her with the Z generation topics.
Karin Ann's new single looking at porn will be available to stream from 21st January 2022 on all streaming platforms.
KARIN ANN RELEASES FIERCE ANTI-POP
ANTHEM 'LOOKING AT PORN'
looking at porn drops on 📌 21st January 2022 via 3am Records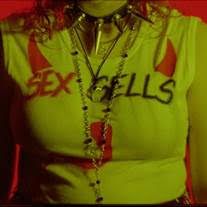 WEBSITE • FACEBOOK • INSTAGRAM • YOUTUBE • SPOTIFY
📌 to discover in the blog CALENDAR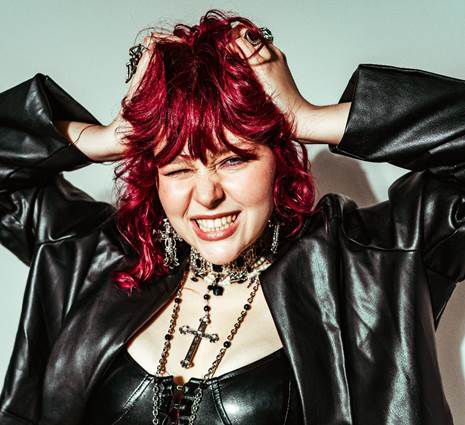 ©

Layout

:

Selection Sorties

...

FR 2017

•

2021

2

TRANSMITTER
: MYSTIC SONS PR
DISCLAIMER :
Intellectual property.
The ideas, the concept, the layout, the texts are protected,
you can share through the blog interface
• For all requests only by email
selectionsorties@gmail.com
DIFFUSION JANUARY, 21, 2022
---