Never a band afraid to think outside the box, their latest cut finds them embracing those most dangerous of thoughts we all have ticking away at the back of the mind…
"I know I said we'd tie the knot. But now I've had a second thought. That we could make a life and what-not. But now I've had a second thought..." outbursts John McLinden here.
Reevaluating everything from relationships to career choices, "Second Thought" flickers relentlessly through our thoughts, from the epiphanous to the ridiculous, with a machine-gun like intensity. Think you can pick your favourite Knight of the Round Table? Perhaps it's time to think again on that too…
Coupling an erratic agit-punk electricity to a boiling-point bassline, in "Second Thought" MEMES add to their arsenal an anti-anthem as tempestuous as a tantrum; as paranoid as it is unpredictable. Delving into the new single, John says:
The feverish follow-up to the Autumn's equally outlandish
"Heavy Night", "Second Thought"
arrives as the latest sample of an upcoming E.P. produced by
Darwin Deez;
confirmed for release later this year.
Hailed for their frenetic, furiously-infectious brand of indie-punk,
MEMES
are cousins
John
and
Paul McLinden.
Forming in 2019 with a name that adeptly mirrored the sardonic sense of fun to be found in their laptop-rock creations, the band released their self-titled debut EP on Fierce Panda Records less than a year later and have been twisting heads ever since.
Performing virtually at festivals from SXSW in the US, to The Great Escape, Wide Days and c/o pop in Germany, MEMES have quickly earned a reputation for their sensory blitzing shows and unconventional stylistics; earning praise from key supporters including Pitchfork, The Skinny, BBC Radio 1, BBC 6Music, KEXP, Amazing Radio, BBC Radio Scotland and many more.
Now in the studio with artist and producer Darwin Deez, together they are fine-tuning their highly anticipated follow-up EP, of which new single: "Second Thought" is the latest taster.
With a successful sell-out Winter European tour under their belt (which also saw them play with peers such as Billy Nomates and English Teacher), MEMES are now lining up a string of dates for 2022 inc. a 'The Great Escape presents…' show with Joe & The Sh**boys at Moth Club, as well as festivals including The Great Escape itself, SXSW in Texas and more. All current dates and details are below.
MEMES - NEW SINGLE: "SECOND THOUGHT"
OUT 10 FEBRUARY 2022

MEMES - 2022 LIVE DATES:
FEBRUARY
5 - LONDON, Moth Club
MARCH
14 - 20 Mar - SXSW, (Austin TX)
26 - MIDDLESBROUGH, Student Union
11-14 - THE GREAT ESCAPE, (Brighton UK)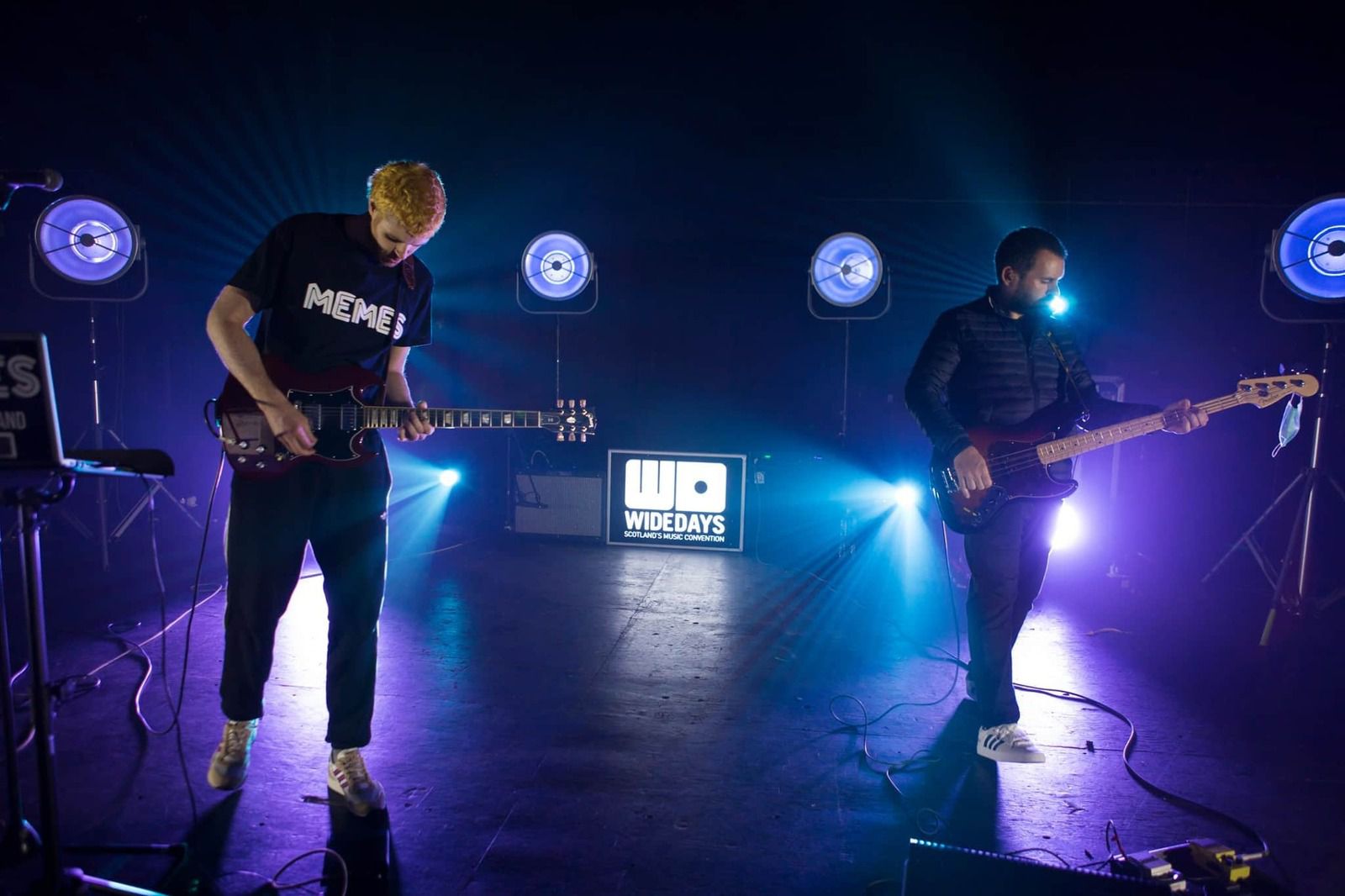 ©
Layout
:
Selection Sorties
...
FR 2017
•
2022

4

TRANSMITTER
: Sonic PR
DISCLAIMER :
Intellectual property.
The ideas, the concept, the layout, the texts are protected,
you can share through the blog interface
• For all requests only by email
selectionsorties@gmail.com
DIFFUSION FEBRUARY, 10, 2022
---