The new single from pMad, again self-released & is accompanied by another visual masterpiece of a video that follows the struggle of us all being 'Broken'.
'Broken' – none of us are built without cracks or faults, we all hurt, we are all human. Acknowledgment of this will save us?
pMad's third single release 'Broken' is an honest mix of pMad's vision of the times we are in, with vocals & lyrics to redeem us all, along with a sonic intensity that is both equally dark and uplifting, while ultimately leaving you with a feeling of hope!

"Broken a song which is simply gigantic. From the haunting lyrics to the grandiose sound, it's a masterpiece. A must for everyone who likes the darker tones and has a discerning taste in music!"
Reviews & More
"A searing goth rock reflection immersed in a post-punk style of distinction."
Music Interview Magazine
pMad - 'Broken' will be released
on the 4th April 2022
TikTok • YouTube • Bandcamp • Facebook
Twitter • Instagram • Official Website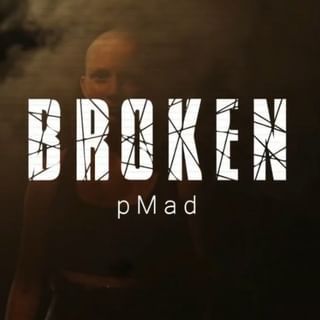 ©

SELECTIONSORTIE

s

...

FR 2017

•

2022

10

TRANSMITTER
: AUTOPROMOTION
DISCLAIMER :
Intellectual property.
The ideas, the concept, the layout, the texts are protected,
you can share through the blog interface
• For all requests only by email
selectionsorties@gmail.com
DIFFUSION APRIL , 4th, 2022
---