KHARTOUM return with latest single 'Ten People', and announce their sophomore EP 'Some Days', released 17th June via Young Poet.
The new track follows hot on the heels of recent single 'I Was Born', which won praise from BBC Radio 1's Jack Saunders, and saw the band feature as cover stars on Spotify's tastemaker 'Hot New Bands' playlist.
The original inspiration for 'Ten People' came during a soundcheck a few years ago and was revisited and reworked during sessions for the EP. Talking about the song, Cam Gallaher says: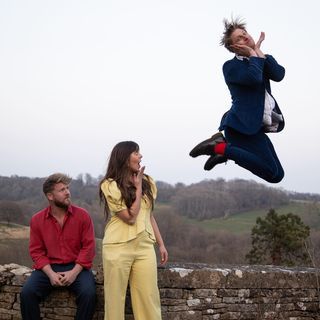 "Ten People explores the idea that you can spend forever second-guessing what someone is thinking, but ultimately we have no idea what's happening until all the cards are laid out on the table. People would much sooner project insecurities and demonise others as a form of defence than wait for something unthinkable to happen."
Written and recorded at the band's self-built studio in the English countryside, the 'Some Days' EP demonstrates a harder hitting aesthetic, befitting the immediacy of their live shows:
"This EP marks the beginning of our journey into self-production. We recorded at the same time as building our own recording studio in the depths of Devon which has allowed us to immerse ourselves in the recording process to a greater extent than before. It's given us the opportunity to consider every aspect of the songs and how they are brought to life and we are really excited by the results."
London three-piece KHARTOUM draw musical influence from contemporaries such as Wolf Alice and Sunflower Bean alongside dissident heroes Primal Scream and Death From Above 1979. The band have been featured on Spotify playlists such as Hot New Bands, Fresh Finds, All New Rock, and Shockwave and been championed by BBC Radio 1 (Jack Saunders, Gemma Bradley), CLASH, The Line of Best Fit, Wonderland, and Dork. Known for their blistering live sets, KHARTOUM are set to headline The Old Queen's Head in London on the 25th April.
'Ten People' is released on the 📌 6th April, and the 'Some Days' EP is released 📌17th June via Young Poet.
KHARTOUM RETURN WITH NEW SINGLE 'TEN PEOPLE'
+ ANNOUNCE SOPHOMORE EP 'SOME DAYS'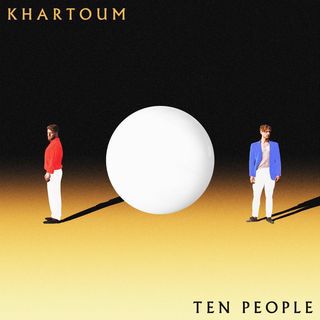 INSTAGRAM | FACEBOOK | TWITTER | SPOTIFY
📌 CALENDAR BLOG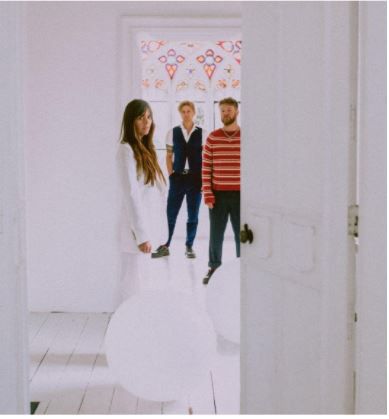 ©

SELECTIONSORTIES

...

FR 2017

•

2022

2

TRANSMITTER
: MYSTIC SONS
DISCLAIMER :
Intellectual property.
The ideas, the concept, the layout, the texts are protected,
you can share through the blog interface
• For all requests only by email
selectionsorties@gmail.com
DIFFUSION APRIL, 6, 2022
---