Michael Rault began to take shape during a time of endings. Michael, on the cusp of turning 30 and freshly off the road promoting 2018's A New Day Tonight, had just ended a romantic relationship, and cut ties with his management and touring band. Returning home to Montreal where his van was already buried in six feet of snow, he hunkered down in his bedroom studio and began writing. Over the span of five months he penned most of the album.
Throughout the past decade the Canadian born singer-songwriter, multi-instrumentalist and producer has released multiple critically acclaimed albums, EPs, and singles on various venerable indie labels before settling into his current musical home at Wick. With the help of Daptone mainstay producer Wayne Gordon (Kali Uchis & Bruno Mars), Rault recorded A New Day Tonight at the Daptone House of Soul in Brooklyn NY's Bushwick neighborhood. This time around, the process shifted out to Los Angeles following Michael's permanent move out west.
An unbelievable knowledge of the studio continues to flow through all of his work, he builds upon the influences and sophisticated song writing proclivities that were already on display in his previous offerings, only this time the chord progressions unwind more freely, the texturing of harmonies is deeper and the famous Daptone rhythm section is even stronger.
"Neither Love Nor Money" sounds like McCartney II with a healthy dose of Stevie Wonder keyboard chords thrown in for good measure. "Right On Time" feels like post Pet Sounds Beach Boys if they collaborated with Roy Ayers and got a song placed on Sylvers II. "Exactly What I Needed" brings you something akin to what might happen if Harry Nilsson & Count Down To Ecstasy era Steely Dan had written and produced a song together.
As the album winds through its kaleidoscope of musical colors you'll be able to pick out strong notes of Todd Rundgren's freaky guitar driven power pop and keyboard centered soft rock balladry as well as Hall & Oates' 1970's progressive blue eyed soul on "Want For Nothing." "Champagne" brings you into a late night exploration that puts Rault's lyrical prowess to the forefront with a 10cc Sheet Music back drop.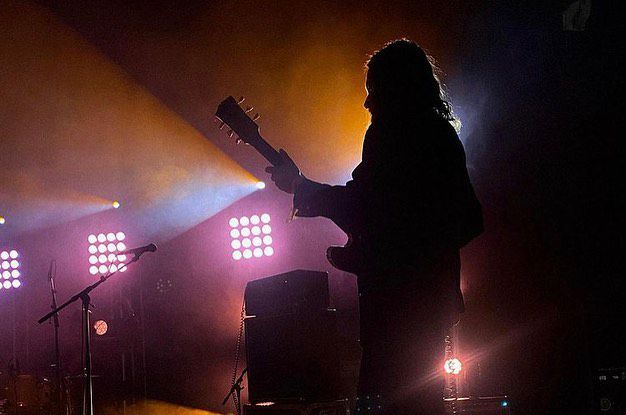 "Whoever Comes Around" strips things down to a straighter folk ballad - dense Vaseline lensed vocal harmonies evoke the vibe of CSNY that is eventually joined by a laid back swinging folk-funk rhythm section. By the time you've wound your way to the album's final track "Inside Your Heart" you'll feel like you've taken a trip down the PCH for the length of the West Coast, arriving in Malibu as your AM radio plays a previously undiscovered collaboration between the Davies brothers & Fifth Dimension era Byrds.
In the time since his move to California, Rault has become a regular in the experimental/psych/roots underground of America's West Coast, working as a studio and live session guitarist and multi instrumentalist for the likes of Drug Dealer, Pearl Charles, Paint and also found a second home as a member of the reformed line up of the legendary 1970's Zambian Rock band WITCH, playing alongside original members Emmanuel Jagari Chanda & Patrick Mwondela.
He has also been working with members of Europe's experimental music scene such as Jacco Gardener and members of Mauskovic Dance Band, L'Éclair & Embryo. Rault also has a long touring history under his belt, having shared stages with the likes of Shuggie Otis, Charles Bradley, Os Mutantes, King Gizzard & The Lizard Wizard, Whitney, Homeshake, Thee Oh Sees, Mild High Club, Cut Worms and many more.
Crafted amid an epoch of uncertainty, the ten tracks on Michael Rault's self titled masterpiece is proof of just how crucial that time of endings really was. Bruised but certainly not beaten, Michael delivers a lush, timeless collection of songs - continuing his increasingly profound exploration into the worlds of progressive pop, psych folk, yacht rock and beyond.
Directed by Ryan Baxley, the video is inspired by 70s B movie car
chase scenes and was shot around various locations in East LA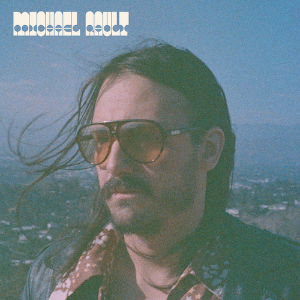 INSTAGRAM • FACEBOOK • TWITTER
Album Tracklist

1. All Night Long
2. Right On Time
3. Neither Love Nor Money
4. Exactly What I Needed
5. Who Will You Call On?
6. Want For Nothing
7. When I'm Back In Town Again
8. Champagne
9. Whoever Comes Around
10. Inside Your Heart
📌 CALENDAR BLOG
Announces new S/T album Michael Rault out 📌 June 10 on Wick Records, a timeless collection that continues the artist's deep exploration of prog-pop, psych-folk, yacht-rock and more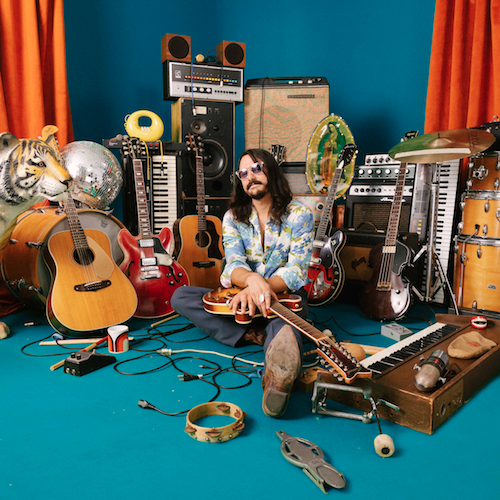 ©
SELECTIONSORTIE
s .
..
FR 2017
•
2022
3

TRANSMITTER
: MELODIC RECORDS
© PHOTO Alice Baxley
DISCLAIMER :
Intellectual property.
The ideas, the concept, the layout, the texts are protected,
you can share through the blog interface
• For all requests only by email
selectionsorties@gmail.com
DIFFUSION MARCH, 15, 2022
---