From CANADA •

NYC-based post-punk / alternative rock collective London Plane present their new single 'Come Out of the Dark', a glimpse of brightness amidst the invasion of darkness, both internal and external, imminent and eventual. This new taster of their long-awaited 'Bright Black' album, an 11-track offering set to release on June 17 via Declared Goods, follows their recent single 'Bright Black'.

"Come Out of the Dark is a simple rejection of isolation and aloneness. Following months of quarantining, the song is a thinly veiled allusion to the pandemic and the social and political conflicts that have carved chasms both internally and externally. The video - depicting a stranded space traveler - is a metaphor for the desolation from which the country, the world, and perhaps you are emerging," says David Mosely.
London Plane is a juggernaut of a band, made up of David Mosey (guitar and vocals), Jessica Cole (vocals), Bryan Garbe (drums), Grant Parker (bass), Julian Tulip (synths) and Kristofer Widholm (guitar). Their roots trace back to 2014 backstage at a tribute show to the recently deceased Lou Reed, when Psychedelic Furs' Joe McGinty introduced David to Jessica, who were both performing.

Their new collection of tracks is electrified, possessed, pulsing and relentless. The content was greatly informed by several internal tragedies faced by band members during its production, including the deaths of family members, along with the tumultuous political situation that saw the ascension of villains. Where the vocals let in some hope, the bass snarls like something Lemmy would be proud of, the drums rumble and hiss, and the serrated guitar preens as cold as a weapon of mass destruction.
Earlier, the six-piece released 'Francesco (Italiano)', the original version of 'Francesco', and the timely single 'Watch That Madman Go', a highly relevant rebuke of propaganda, targeting the grand tradition of political dictatorship with a video that features some of the 20th century's most despised despots.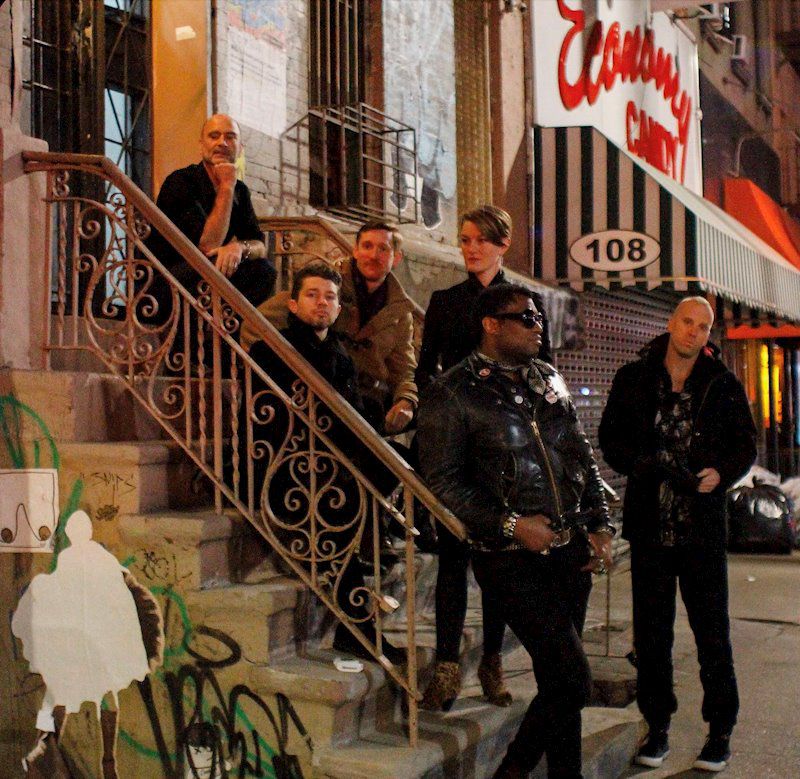 The result is 'Bright Black', an album packed with hope in the face of cultural, sociopolitical, and ecological devastation,
Following the success of their debut album 'New York Howl', released in 2018, London Plane methodically worked on new material in 2019 and early 2020. The result is 'Bright Black', an album packed with hope in the face of cultural, sociopolitical, and ecological devastation, screaming a passionate battle cry back to the pop music spectrum. In effect, a hook-filled avant-rock study in context and contradictions.

As of May 18, the single will be released digitally everywhere, including Apple Music, Spotify and Bandcamp, where it is also an instant-grat download upon ordering the full 'Bright Black' album, out on June 17.

"Exciting post-punk, new wave influenced slice of gothic-tinged pie, replete with scything, mountainous guitars and a thunderous, pounding, insistent rhythm that sets the pulse racing" ~ BACKSEAT MAFIA

"Bursting with the earnest romance of Gothic poetry tinged with the ennui of 21st-century dystopia" ~ POST-PUNK.COM

"Rousing, triumphant" ~ GOD IS IN THE TV

"Gutsy slab of avante pop... deliciously dark" ~ POP MATTERS

"Tight, energy-packed and full of venom and fire" ~ IS THIS MUSIC?

"Dark and goth-y, but it's also firmly rooted in pop" ~ MAGNET MAGAZINE

"Punchy and elegant pop songs" — LOUDER THAN WAR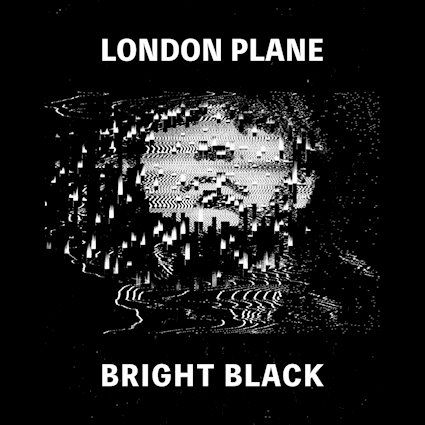 London Plane
"Come Out of the Dark' from 'Bright Black' LP
Declared Goods
18 May 2022
CREDITS
Produced by McKenzie Stubbert and David Mosey
Recorded at House Under Magic Studio, Brooklyn
Engineered by Danny Taylor at House Under Magic Studio, Brooklyn
Mixed by Mckenzie Stubbert
All lyrics by David Mosey
Music By David Mosey, Kristofer Widholm, Grant Parker, Bryan Garbe
Record cover art by Yoshi Sodeoka
Group photos by Alice Teeple

Keep up with London Plane
Website | Bandcamp | Facebook | Instagram
Twitter | YouTube | Soundcloud | Apple Music | Spotify

Keep up with Declared Goods
Website | Facebook | Instagram | Twitter
Soundcloud | YouTube | Deezer | Spotify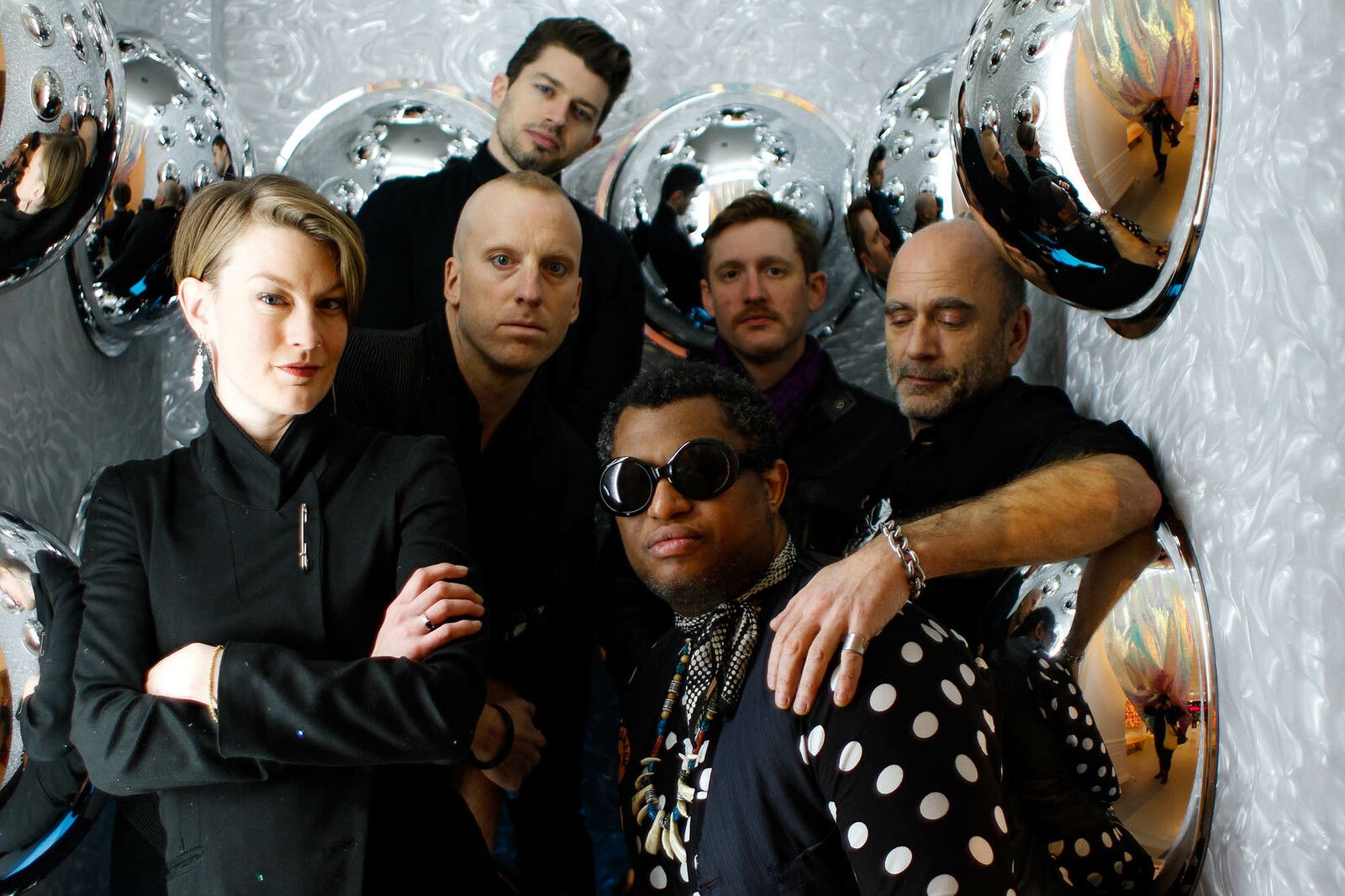 ©
SELECTIONSORTIE
s
...
FR 2017
•
2022
2

PARTNER : SHAMELESS PROMOTION
DISCLAIMER :
Intellectual property.
The ideas, the concept, the layout, the texts are protected,
you can share through the blog interface
• For all requests only by email
selectionsorties@gmail.com
DIFFUSION MAY, 18, 2022
---