Snailmate is the Phoenix-based musical duo composed of lyricist, singer and synth-wizard Kalen Lander and drummer and backup vocalist Bentley Monet. Together, the two create music that fuses synthpunk, grindcore pop, and nerd rap for an unpredictable and explosive sound. Formed in 2015, the band is known for their frenetic and impressive live shows. Performing over a thousand shows, Snailmate has cultivated a fervent fanbase that aims to be inclusive with the band priding their shows as a safe space for all genders and people of all sexualities.
Snailmate released their debut album Love in the Microwave in 2017 and since then the two have shared a myriad of EPs and singles centered around themes such as dealing with anxiety, loneliness, isolation and living authentically as a queer and trans person in America. The two often use humor and wit to tackle dark topics, confiding, "The message of our music is that you're not alone. If you're feeling anxious or sad or just uncertain, we understand. We are feeling it too. Life is short and weird and sometimes crappy, so let's have some fun."
Their most recent single "Trash, Baby" is all about their complicated relationship with creating art and overcoming the voice in their heads that tells them their music isn't good enough. The song explores themes of vulnerability, inner confidence, and accepting art-making as a beautiful yet imperfect process. The duo shares, "Creating art is vulnerable and we all struggle with the urge to just throw it in the trash (,baby)."
With an upcoming album and tour dates to boot, Snailmate is ready for their next chapter. Crafting music that is cathartic and relatable yet truly unique, Snailmate is an exciting genre-defying duo that in the end is unlike anything you have ever heard. Truly authentic, Snailmate inspires their listeners to be unapologetic and unashamed of who they are. The duo express, "Life is too short to be someone you're not, or pretend to like things just to fit in. It's not easy, trust us. But once you get outside of your comfort zone you start to meet other real people and you realize you're not alone."
Upcoming Tour Dates:
Sept 30 Tempe @ Yucca Tap Room
Oct 7 PHC @ Buds Glass Joint
October 8 Yuma @ The Jungle
WITH Snailmate & MOODIE BLACK
Tuesday 18 Jerome @ Puscifer Store
Wednesday 19 Phoenix @ Rhythm Room
Thursday 20 Tucson @ Groundwork's
Friday 21 El Paso @ TBA
Saturday 22 San Antonio @ TBA
Sunday 23 Austin @ TBA
Monday 24 OKC @ TBA
Tuesday 25 Albuquerque @ Sister Bar
Wednesday 26 Springs @ Vultures
Thursday 27 Kansas @ TBA
Just Snailmate again
October 29 Mesa @ The Nile Theater w/ Okilly Dokilly
October 31 Prescott @ The Den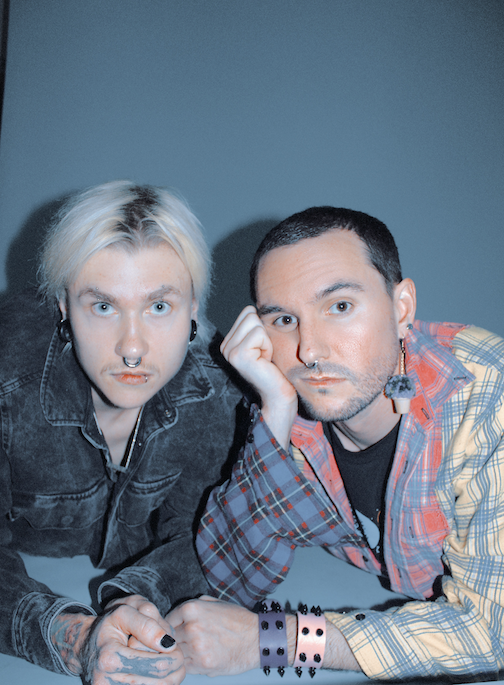 ©

SELECTIONSORTIE

s

...

FR 2017

•

2022

4

PARTNER :
MORA MAY AGENCY
DISCLAIMER :
Intellectual property.
The ideas, the concept, the layout, the texts are protected,
you can share through the blog interface
• For all requests only by email
selectionsorties@gmail.com
DIFFUSION SEPTEMBER, 28, 2022
---