From CANADA •

Brooklyn-based Dubliner Ronan Conroy is gearing up to release his new album 'The Slow Death of the LoveMyth'. Since 2013, Conroy has immersed himself in the 'Lovemyth' project, this work culminating in this collection, influenced both by the 80s/90s goth bands he grew up listening to and ethereal darkwave bands he would be introduced to later on.

Growing up in a musical family, Conroy was exposed to music ranging from new wave and post-punk to David Bowie, Johnny Cash, Elvis and Abba. At 15, his mother loaned him her nylon string guitar and taught him a few chords, instantaneously unlocking a whole new world of songwriting. Years later, he would release two albums with Brooklyn's The Listeners and go on to perform with gothic dreampop band Oh Halo.
This album reveals Conroy's post-punk alter-ego, soaked in dark pop and dream wave richness, and drawing on ethereal and goth rock classics. While select tracks on this album are crowned with ethereal female vocals, Conroy also sings on this and two other tracks on this album.

This collection comes on the trail of the 'Dark Paradise' single, a clever goth-rock rendition of the Lana Del Rey classic, and lead track 'Double Helix', both accompanied by a fascinating videos by NYC-based artist Hypnodoll.
This whole album has been a source of inner conflict for me, with plenty of real or imagined reasons to delay releasing it.
Produced, engineered and mastered by Charlie Nieland, known for his work with Debbie Harry, Rufus Wainwright, Blondie and Scissors Sisters, this album involves contributions by drummer Justin Wierbonski (a.k.a. Demonic Sweaters) and vocalists Julie Dicterow (Oh Halo), LA-based Shannon Brown and Susan Hwang (Lusterlit).

"This whole album has been a source of inner conflict for me, with plenty of real or imagined reasons to delay releasing it. Upon thinking about this recently, I wonder if one of the bigger hesitations has been simply letting such directly open songs escape into the ether," says Ronan Conroy.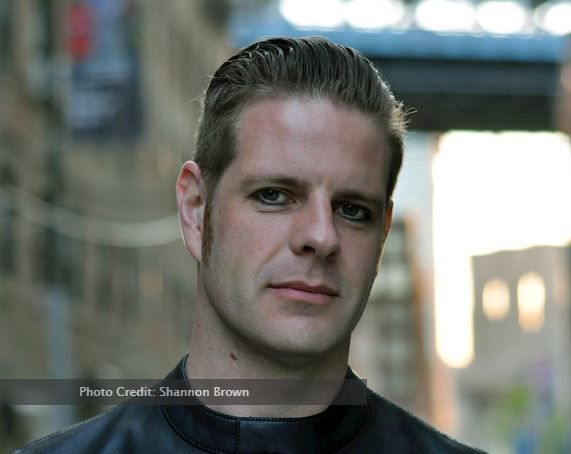 "One of three songs on the album featuring my vocals, 'Born in Conflict' is perhaps one of the most raw and vulnerable songs on there. Situated in the dead center of the album, between the epic rolling freight train 'This Dream' and the darkly upbeat 'LoveMyth' title track, 'Born In Conflict' is the beating dead heart of the record."

On October 21, the full album will be released digitally via Spotify, Apple Music and Bandcamp, where it is available for pre-order.

"Simply sublime, a perfect blend of punch and panache, deftness and delicacy, shimmering darkness, and kaleidoscopic light" ~ Big Takeover Magazine

"A new dark and lush musical trajectory... There's a lot to be said for music that takes you to an introspective place and when that music is dark but still leaves you feeling good after listening" ~ The Spill Magazine

"Spellbinding... ddream pop at its finest. invoking the transcendental sonic ecstasy of folk romance with windswept shoegaze euphoria, enveloping the senses in a cocoon of gossamer sound" ~ Post-Punk.com

"Dreamy, brooding and ethereal with a DIY punk ethos... sonically haunting and otherworldly with dark fairy-land shimmer" ~ Amplify Music Magazine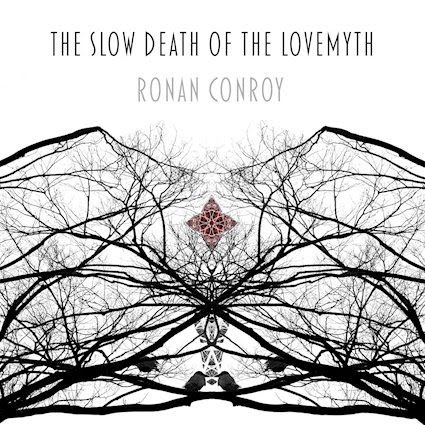 Ronan Conroy
The Slow Death of the LoveMyth
Self-released
21 October 2022
ALBUM CREDITS
Written by Ronan Conroy (ASCAP 3284024), except 'Dark Paradise' by Elizabeth Grant and Rick Nowels
Ronan Conroy - lead and rhythm guitar on all tracks, and vocals on 'This Dream', 'Born in Conflict' and 'Dark Paradise'
Charlie Nieland - bass, synths, piano, drums, and backing guitar
Justin Wierbonski - drums
Julie Dicterow - vocals on 'Double Helix'
Shannon Brown - vocals on 'Passenger' and 'Nightland'
Susan Hwang - vocals on 'Love Myth' and 'Demon'
Publisher: Rip My Heart Out And Eat It Music (ASCAP 4499980)
Produced, engineered and mastered by Charlie Nieland at Capture Sound Studios, Brooklyn
Album cover and artist photos by Shannon Brown
Videos by Hypnodoll

TRACK LIST

1 Double Helix
2 The Nightland
3 This Dream
4 Born in Conflict
5 Lovemyth
6 Passenger
7 Dark Paradise

Keep up with Ronan Conroy
Website | Bandcamp
Facebook | Instagram | Twitter
YouTube | Spotify | Apple Music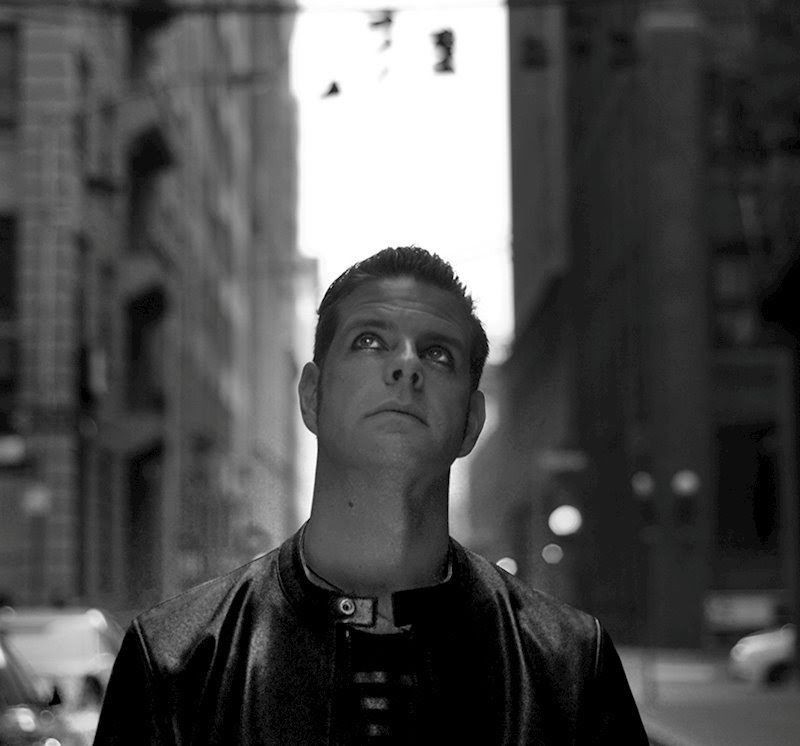 ©
SELECTIONSORTIEs
...
FR 2017
•
2022
13

(P) PARTNER :
SHAMELESS PROMOTION
DISCLAIMER :
Intellectual property.
The ideas, the concept, the layout, the texts are protected,
you can share through the blog interface
• For all requests only by email
selectionsorties@gmail.com
DIFFUSION OCTOBER, 22, 2022
---