Melbourne artist, Nat Vazer, is known for her heart-stopping lyrics that weave between confessional indie-rock, dream-pop and the folk tradition of storytelling and 'building worlds' through song.
From the age of five, Vazer began learning classical piano but became fascinated with the world of bands and songwriters, having grown up in a household with her family's 60s and 80s record collection. A self-taught guitarist, she stole her father's guitar during highschool and started to learn Nirvana, The Strokes and Death Cab for Cutie based on internet guitar tabs. In true DIY fashion, she soon began writing songs in punk highschool bands, capturing early sounds on old PCs with built-in microphones and free software.
Vazer's debut album 'Is This Offensive And Loud?' (Hotel Motel Records AU, Perpetual Doom US) was nominated for the 2020 Australian Music Prize and listed in several best-albums-of-the-year lists including NME Australia and The Music. Mixed by Ali Chant (Soccer Mommy, PJ Harvey) and produced by Robert Muinos, the album features hit singles 'For A Moment' and 'Higher Places' as featured on Rolling Stone Australia.
With a new second album on the horizon, Nat Vazer will be embarking on her first US tour in March 2023 playing at SXSW 2023 (Austin TX), New Colossus Festival 2023 (NYC), Washington DC, Baltimore, Jersey City, Philadelphia and Brooklyn. Her new single "Addicted to Misery", chronicles "a portrait of a time of feeling low, explored through a conversational journey. It's about feeling powerless to help the one you love and the sense of spiraling through that feeling," confides the songwriter.
'Her talent is on par with Julien Baker, Phoebe Bridgers, Lucy Dacus and other young gifted singer-songwriters. In other words, the new generation of Kurt Cobains, Courtney Loves and Alanis Morissettes.' - The Revue CA
'Vazer has undoubtedly created one of the year's most immersive releases' - Rolling Stone Australia 'One of the country's most exciting new songwriters' - Pilerats
'"Is This Offensive and Loud" has indisputably established itself as one of the most exciting debut albums this side of indie rock' - NME Australia
Tour Dates
March 8-12 New Colossus Festival, NYC, NY
March 14 SXSW Las Perlas Official Showcase, Austin, TX
March 17 SXSW Lucille's Sounds, Austin, TX
March 18 Quarry House Tavern, Washington DC
March 19 The Crown, Baltimore, MD
March 23 Pet Shop, Jersey City, NJ
March 25 Our Wicked Lady, Brooklyn, NY
March 26 Johnny Brenda's, Philadelphia, PA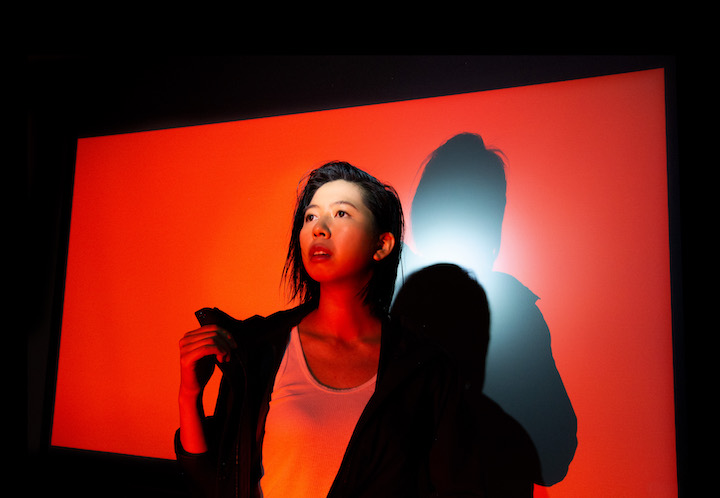 ©
SELECTIONSORTIE
s ...
FR 2017
•
2023
5

(P) PARTNER
:
M
ORA MAY AGENCY
DISCLAIMER :
Intellectual property.
The ideas, the concept, the layout, the texts are protected,
you can share through the blog interface
• For all requests only by email
selectionsorties@gmail.com
DIFFUSION MARCH, 11, 2023
---