WORLD
- Leeds-based trailblazers
I LIKE TRAINS
present
'The Truth'
, an eye-opening lead track that forebodes their potent, hard-hitting new album
'KOMPROMAT'
, written as an instinctive gut reaction to a world that has changed beyond all recognition. This is a record that digs beneath populism's rise, from the divide and conquer tactics that caused Brexit in the UK, to Trump's ascent in America and the subsequent reign of lies and misinformation, to discover the grubby hands that have engineered it all.
The British quintet will release their fourth studio album via Schubert Music's newly founded Atlantic Curve label in late summer. This is the band's first record since 2012's 'The Shallows', which focused on how the internet and smart technology is re-wiring the human mind and affecting our concentration spans. Now, with 'KOMPROMAT', it's clear that this same technology, in the wrong hands, has taken an even more sinister turn. The game has changed – and I LIKE TRAINS have changed with it.
The accompanying deep-fake karaoke video was directed by previous co-conspirator Michael Connolly, a Leeds born artist and designer, who says "The track is relentless and I wanted the film to feel the same. Claustrophobia and confusion were my watch words. I combined deepfakes, distorted visuals, and digital cut-up techniques to create an intense level of disorientation. It sums up the last four years in geopolitics for me."

'The Truth' was the last track to come together during the group's recording sessions – a summation of the way in which facts are bent and, in many cases, utterly dismantled. Over a burring build of disco-inflected post-punk that recalls LCD Soundsystem and early DFA Records, "The truth is no longer concerned with the facts".

"I'd been writing this list on my phone for a couple of months, adding a couple of lines to it every so often. I'd read a news article or a tweet and I'd make reference to it. I decided to dig out this list in the last couple of days in the studio [for this track]. It's pretty much the order I wrote it in – it came together on the fifth take and it was a pretty cathartic process," says the group's vocalist and lyricist David Martin.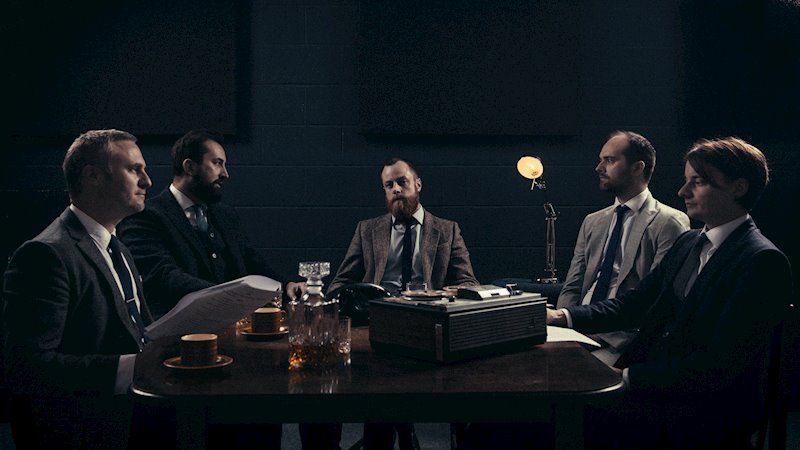 Formed in 2004, I LIKE TRAINS is made up of David Martin (vocals/guitar), Alistair Bowis (bass), Guy Bannister (guitar/synths), Simon Fogal (drums) and Ian Jarrold (guitar). They have never shied away from confronting the possibility of humanity's collapse. Earlier records, like the towering Godspeed-influenced 'Progress Reform' (2006) and 'Elegies to Lessons Learnt' (2007) took tales of tragic characters and events from history and applied them to the modern day, while 'He Who Saw The Deep' (2010) looked uneasily ahead to the climate change battle we are on the verge of losing.

While 'KOMPROMAT' sounds like none of those records, it contains DNA from all of them. I LIKE TRAINS has essentially gone back to go forwards in some ways, returning to some of the primary influences that inspired the band's formation: Joy Division, The Birthday Party, Gang of Four, Television and The Velvet Underground.

"An I LIKE TRAINS record doesn't really start to take shape until there's a theme. That point came following Edward Snowden's NSA leaks in 2013," says David Martin.

"We didn't set out to write a record about current affairs, but the path we set out on converged drastically with that daily discourse. The album inadvertently became about populist politics across the world. Brexit, Trump, Cambridge Analytics and covert Russian influence ended up at the centre of it all".
A Divorce Before Marriage - Official Trailer

At the time, Martin started writing about low-key, insidious intrusions on our privacy. As global events unfolded, however, so did the importance of those themes: the perception of what is true and what isn't true being challenged on a daily basis and how that confusion could be used to manipulate populations into thinking and voting in certain ways.

Several years ago, British filmmakers Ben Lankester and Matt Hopkins released the feature documentary 'A Divorce Before Marriage', which follows the band members over three years, capturing their struggles first-hand. Then, as now, one thing is for sure – while I LIKE TRAINS often look back and also to the future, 'The Truth' speaks very much of the here and now. Available across digital platforms as of May 6, the full 'KOMPROMAT' album will be released on August 21 on black vinyl LP, limited edition silver vinyl LP and CD, as well as digitally.

I LIKE TRAINS will be under interrogation on Saturday, May 9th. Hard hitting music journalist Simon Catling will be pressing for answers on 'KOMPROMAT'. Join the live-stream on I LIKE TRAINS' YouTube, Facebook and Twitter from 20:30 (BST).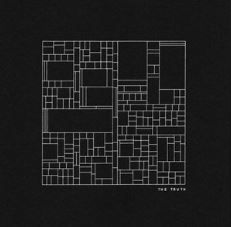 CREDITS
Performed by I LIKE TRAINS
Music by Guy Bannister, Alistair Bowis, Simon Fogal, David Martin, Ian Jarrold
Lyrics by David Martin
Produced and mixed by Lee Smith and Jamie Lockhart at Greenmount Studios (Leeds)
Mastered by Tom Woodhead at Hippocratic Mastering
Album artwork by Michael Connolly
'The Truth' video created by Michael Connolly

Follow / support this artist
Website | Facebook | Twitter | Instagram | Soundcloud
Bandcamp | YouTube | Spotify | Apple Music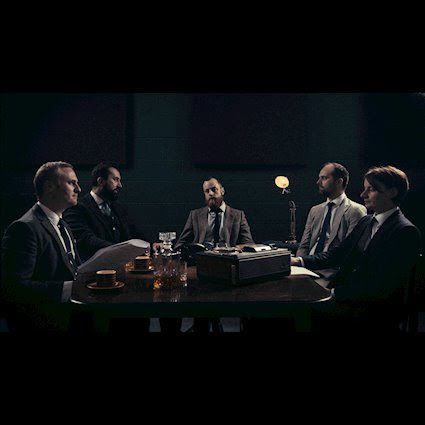 ©
Layout :
FRED Ils Font L'Actu
...
FR 2017
-
2020
Transmitter :
Shameless Promotion
© Photo
Ben Bentley
Music is not a virus! Admittedly, it contaminates you with the melody, the lyrics, but it can be bought, discovered, hummed, tickles the hollow of your ear, is released on your lips ... Think of the artists, they illuminate your daily life and feed the memory of pretty refrains which will become memories.



POUR LIRE L'ARTICLE EN FRANÇAIS, SÉLECTIONNEZ DANS LE TRADUCTEUR EN HAUT A GAUCHE ANGLAIS PUIS FRANÇAIS