-
WORLD
-
NYC-based singer-songwriter, multi-instrumentalist and producer
Jonny Polonsky
presents 'Sign in The Window', an upbeat and sanguine offering from his new
'Kingdom of Sleep'
LP with video directed by photographylegend
Paul Elledge
(Rolling Stone, Forbes) and edited by
Neal Ostrovsky
. This follows Polonsky's earlier-released singles
'The Weeping Souls'
and 'Ghost Like Soul' featuring
Cedric Bixler-Zavala
(The Mars Volta/ At The Drive-In).
.
With a rich history collaborating with the likes of Johnny Cash, Neil Diamond, Tom Morello (Rage Against The Machine) and Donovan, he is back with new original material as a solo artist. Self-produced by Polonsky, this LP was mixed and mastered by Mike Tholen (Chris Connelly, Revolting Cocks).
"The song itself was originally written several years ago when I was living in LA. It's a nocturnal number, a small, moody epic in the vein of Arcade Fire or the Pixies. It reminds me of what it felt like to be going down Mulholland Drive late at night in the summer with the windows rolled down, smelling the jasmine," says Polonsky.
Jonny Polonsky - Sign in the Window

"Some songs take a lot of coaxing and utilization of craft, even some (gasp!) planning or forethought. For this one though, I was playing guitar in bed one night and it just appeared. The song is a kind of yearning for transcendence, that feeling of knowing you're on the threshold of new beginnings or a new way of being. It's a thrilling and terrifying place to be. The world you were familiar with is no longer and the new one has yet to appear. You're floating in space, feeling rootless and vulnerable, but you know deep in your core that everything will be okay if you can just relax and surrender to what's happening."

Originally hailing from Chicago, Polonsky writes interstellar anthems for a new generation of mindfreaks. Songs of sex and death and love...hymns of despair and transcendence. A celebration of what it feels like to be human; from the exalted, grandest moments of euphoria and bliss, to the universal pain of loss and letting go. Beauty at every turn.

Over his storied and dynamic career, Jonny Polonsky has released six full-length records over 23 years. His early DIY demos led to support from many music luminaries, including Reeves Gabrels (David Bowie, Tin Machine), Marc Ribot (Tom Waits, Elvis Costello), Zander Schloss (Joe Strummer, Circle Jerks) and John Zorn, who invited him to play CBGB's Gallery with his band with Marc Ribot on guitar, Sebastian Steinberg (Soul Coughing) on bass, and Sim Cain (Rollins Band) on drums.

Reeves Gabrels' introduction led to Frank Black support, representation by Pixies manager Ken Goes, and Frank Black producing a demo recording, which led iconic record producer Rick Rubin to sign Polonsky to American Recordings.

The instrumentation on 'Kingdom of Sleep' ranges beyond the standard guitar, bass and drums: 1980's Blade Runner-like synthesizer soundscapes, Middle Eastern finger cymbals, gongs, bass clarinets, piccolos, harmonica, bass fiddles, and a children's choir.
Jonny Polonsky - Ghost Like Soul (feat. Cedric Bixler-Zavala)

"The video for 'Sign In The Window' was directed by my old friend Paul Elledge. He's done videos, album art and photos for Smashing Pumpkins, Ministry, and countless other bands. He also directed the video for my song Ghost Like Soul, as well as other videos of mine, plus lots of my album covers. We made the video last November in Chicago, back when you could go anywhere. It was 35 degrees and the heater in the car didn't work. It was brutal in a first world kinda way, and we had fun regardless of the weather," says Polonsky.

"This album came together as most of my records - gradually. I'm always writing and recording, and after awhile, I notice a unifying theme or atmosphere kind of pokes its head up. The songs that want to be grouped together raise their hands and volunteer for service, nothing is very consciously calculated on my end. I was listening to a lot of Cocteau Twins, I got heavily into them while writing and recording these songs."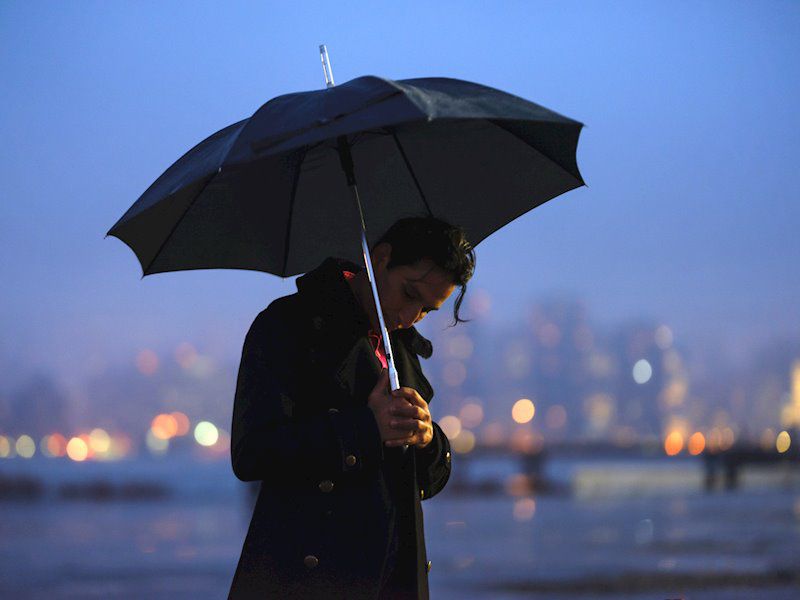 The 'Kingdom of Sleep' LP follows 'Fresh Flesh' (2018), which was recorded at Rick Rubin's studio and features guest performances by Mark Lanegan (Screaming Trees, Queens of the Stone Age) and drummer Kevin Haskins of Bauhaus, Love and Rockets, and Tones on Tail. 'UNRELEASHED: Demos and Rarities 1996-2018' was also issued as a limited-edition colored-vinyl Record Store Day gatefold edition (also available digitally and on CD).

Polonsky's 1996 debut album 'Hi My Name is Jonny' was met with great critical reception from The New York Times, MTV and internationally. After touring with Frank Black for several months and the Lollapalooza summer tour, Polonsky took a hiatus.He resurfaced in 2004 with 'The Power of Sound' LP and supported Audioslave on their 2005 American tour. In 2006, Polonsky formed the short-lived Big Nose with Brad Wilk and Tim Commerford (Rage Against the Machine, Audioslave), and collaborated with Maynard James Keenan (Tool, A Perfect Circle) for Puscifer, with whom Polonsky wrote, recorded and toured in 2007-2010.

Polonsky's 2012 album 'Intergalactic Messenger of Divine Light and Love' was recorded at Rick Rubin's recording studio in Malibu and Akademie Mathematique of Philosophical Sound Research, and mixed by Jim Scott (Tom Petty, Slayer). The 2015 album 'The Other Side of Midnight' followed, mixed by Dean Hurley at David Lynch's Asymmetrical Studios.

The 'Kingdom of Sleep' LP is out now, available everywhere digitally, as well as on CD and clear vinyl with gatefold sleeve. It can be ordered at https://www.jonnypolonsky.com/music

"He is amazing. He was born to be a rock star and has the songs to back it up" – Black Francis (Pixies)

"Baby, you're a real motherfucker. And I mean that in the best sense of the word" – Neil Diamond

"Jonny Polonsky is a true original. His music should be celebrated everywhere" – Mark Lanegan (Screaming Trees, QOTSA)

"He came to CBGB's Gallery and ripped it up...He killed 'em...The charm of it is that he's brought it into his own thing... He does it with soul; you can tell the difference between someone who just slips into The Beatles or something and someone like him" – Jeff Buckley

"Jonny has pure Artist compassion running through his veins" – Maynard James Keenan (Tool, A Perfect Circle, Puscifer)

'Sign in The Window' from 'Kingdom of Sleep' LP
Ghostworks Recordings
11 May 2020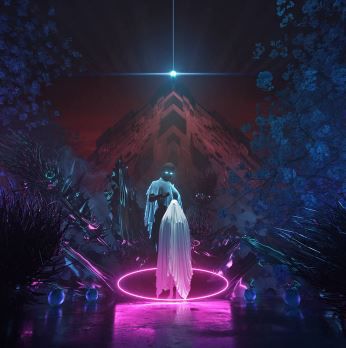 ALBUM CREDITS
Produced, engineered, arranged and composed by Jonny Polonsky
'Sign in the Window' recorded by Josiah Mazzaschi at Cave Studios, Los Angeles
Everything else recorded by Jonny Polonsky at Ground Round Sound, Brooklyn
Mixed and mastered by Mike Tholen
Performed by Jonny Polonsky

Additional musicians:
'Sign In the Window' features Katie Burden on bass and Matt Hankle on drums
'You Turn Me On' features Matt Walker (Smashing Pumpkins, Garbage, Filter, Morrissey) on drums
'Ghost Like Soul' features Cedric Bixler-Zavala (At the Drive-In, The Mars Volta) on spoken word
Cover artwork by Jorge Castillo


Keep up with Jonny Polonsky
Website | Facebook | Bandcamp | Twitter | Instagram
Soundcloud | YouTube | Spotify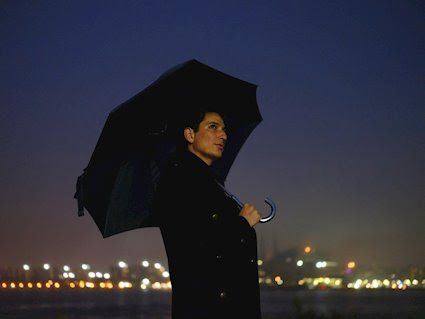 ©
Layout :
FRED Ils Font L'Actu
...
FR 2017
-
2020
Transmitter :
Shameless Promotion
© Photo
Jason Robinette
Music is not a virus! Admittedly, it contaminates you with the melody, the lyrics, but it can be bought, discovered, hummed, tickles the hollow of your ear, is released on your lips ... Think of the artists, they illuminate your daily life and feed the memory of pretty refrains which will become memories.



POUR LIRE L'ARTICLE EN FRANÇAIS, SÉLECTIONNEZ DANS LE TRADUCTEUR EN HAUT A GAUCHE ANGLAIS PUIS FRANÇAIS