WORLD
- Broken Bones Matilda
create an enigmatic hybrid of sound, influenced by 70s rock to the early 90s surge of raw, post grunge bands they grew up with. Hailing from Bath and now based in London, the duo have been described as
Nick Cave
meets
Fleetwood Mac
, oozing raspy lead vocals and soaring harmonies over well-crafted songs.
Their latest single "Everafter" is a teenage romance song. Narrating young love and the feelings of insecurity and shyness you have when you like someone but don't have the courage to ask them out, the song reminds us of those distant highschool memories and the voices inside that shout, "Hurry up or you're gonna be too late!"
Taking an organic approach with their music, "Everafter" was recorded to tape at Peter Gabriel's Real World Studios. Produced by Scott Barnett, the track delivers a dreamesque sound featuring warm guitar arrangements, beautifully hazy vocals and cascading harmonies. Emitting an almost hypnotic effect and bleeding with sincerity and authenticity, the duo share, "Working to tape you can get results sonically that you wouldn't get digitally. It also brings an element of pressure to the recording as you need to commit to things and you have the added pressure of limited takes."
Having performed at major festivals including Glastonbury, Wilderness, CarFest N&S, Pub In The Park and many more, as well as opening for the likes of Texas, Ward Thomas, KT Tunstall and Alice Wallace, the duo have been garnering notoriety from fans and critics across the country.
Broken Bones Matilda are about to embark on a two week virtual tour of UK breweries, raising money for #saveourvenues. Virtually crossing the UK, one craft brewery every evening, they will be flying the flag for independent businesses while simultaneously raising spirits as they go. The tour will also include local artists performing live drawing sessions, as well as surprises spicing up each show.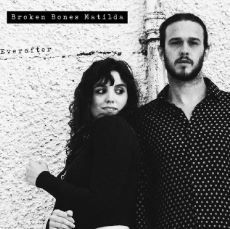 FACEBOOK I INSTAGRAM I TWITTER
Tour info - ALL ON INSTAGRAM LIVE 7:30PM -
all to raise money for #saveourvenues
19/06/20 - @HARBOURBREWING
20/06/20 - @SIRENCRAFTBREW
21/06/20 - @WILDBEERCO
24/06/20 - @GIPSYHILLBREW
25/06/20 - @MCRUNIONLAGER
26/06/20 - @NORTHBREWCO
28/06/20 - @ECBFESTIVAL
30-06-20 - @BLACKISLEBREWERY
04-06-20 - @DURATIONBEER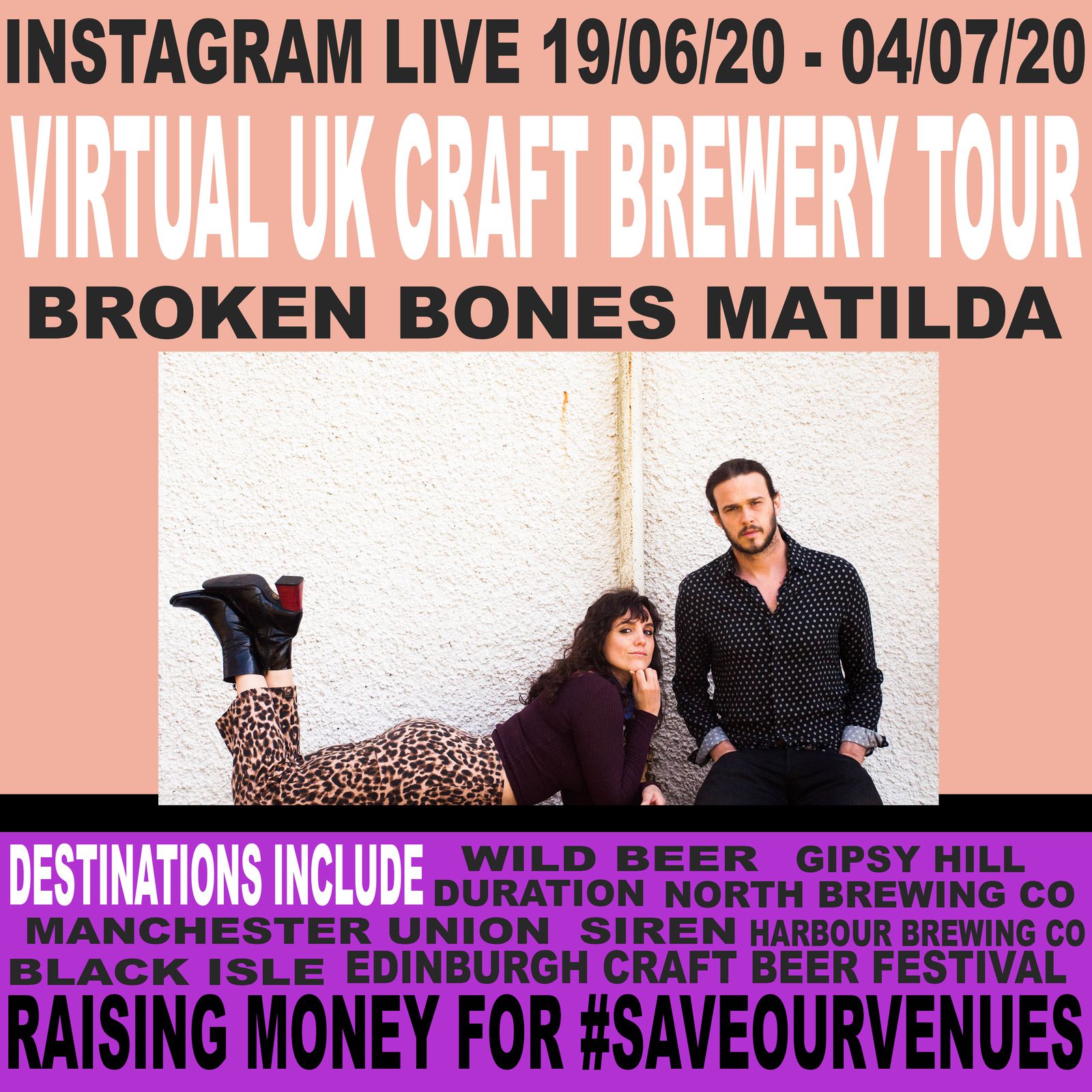 ©
Layout :
FRED Ils Font L'Actu
...
FR 2017
-
2020
Transmitter :
LPR Agency
BLOG PARTNERSHIP
Music is not a virus! Admittedly, it contaminates you with the melody, the lyrics, but it can be bought, discovered, hummed, tickles the hollow of your ear, is released on your lips ... Think of the artists, they illuminate your daily life and feed the memory of pretty refrains which will become memories.



POUR LIRE L'ARTICLE EN FRANÇAIS, SÉLECTIONNEZ DANS LE TRADUCTEUR EN HAUT A GAUCHE ANGLAIS PUIS FRANÇAIS