WORLD
I
NYC-based singer-songwriter, multi-instrumentalist and producer
Jonny Polonsky
presents the Jim Sclavunos remix of 'You Turn Me On'.
Jim Sclavunos has been a member of Nick Cave & the Bad Seeds since 1994. Alongside Lydia Lunch, he was an integral part of New York's No Wave scene in the 1970s as a member of legends Teenage Jesus & The Jerks, plus Beirut Slump and 8 Eyed Spy, before joining Sonic Youth to write and record their first album 'Confusion Is Sex'. Also noted for a stint in The Cramps, Sclavunos also leads his own group the Vanity Set.

The original version of this track featured on his recently released 'Kingdom of Sleep' LP, mixed and mastered by Mike Tholen (Chris Connelly, Revolting Cocks). This new offering follows up Polonsky's single 'Sign in The Window' from that same album.


"You Turn Me On wasn't written with a specific person in mind. These are just the words and melodies that came up when I heard the music (I recorded all the music before I wrote a melody or words, which is very unusual for me). But then again, as Keith Richards said, when asked which person he wrote a particular love song for, "they're about all of 'em," says Jonny Polonsky.
.
With a rich history collaborating with the likes of Johnny Cash, Neil Diamond, Tom Morello (Rage Against The Machine) and Donovan, Chicago-raised Polonsky writes interstellar anthems for a new generation of mindfreaks. Songs of sex and death and love...hymns of despair and transcendence. A celebration of what it feels like to be human; from the exalted, grandest moments of euphoria and bliss, to the universal pain of loss and letting go.

"Jim Sclavunos has been making music for many, many years, and is always involved in something cool--whether it's with The Cramps, Lydia Lunch, Tav Falco, on and on...Jim is a diehard music lover and creator, my favorite kind of music maker. (Believe me, not everyone is like that. There are so many "just-add-water-makes-its-own-sauce" kinda folk. It's just not my scene, maaaaaan). His work with Nick Cave and the Bad Seeds, and Grinderman just thrill me to my soul. I love that music so much. It can be like a healing balm on some raw, aching wound, or an icepick through the forehead, their music always delivers," says Jonny Polonsky.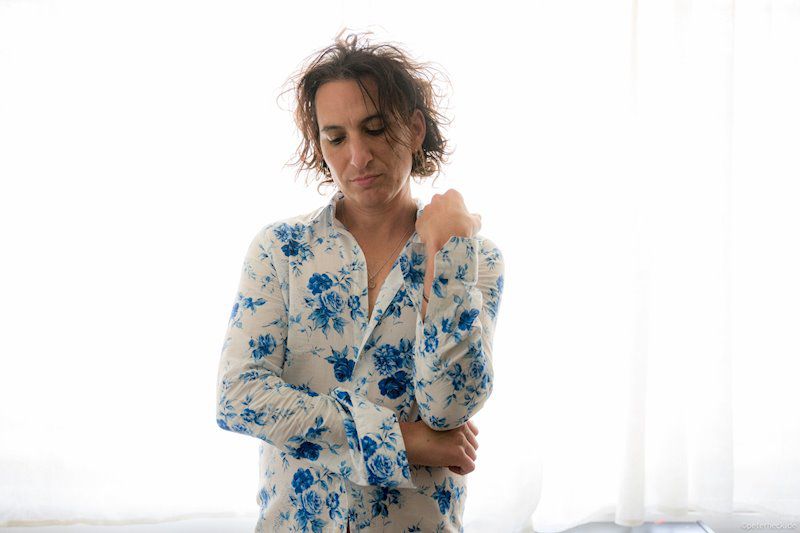 "Jim hosts a radio show in London, so he's fairly accessible. I emailed him and asked him if he would do a remix of a song from my last record, Kingdom of Sleep. He liked the music, and voila. Three weeks later out came a bouncing baby remix, all dark and weird and fun and awesome. A Promethean promenade for a perfect pandemic summer playlist."

Jonny Polonsky has released six full-length records in 23 years. Early DIY demos led to support from music luminaries like Reeves Gabrels (David Bowie, Tin Machine), Marc Ribot (Tom Waits, Elvis Costello), Zander Schloss (Joe Strummer, Circle Jerks), John Zorn, and Frank Black, who produced his first demo recording, leading iconic record producer Rick Rubin to sign Polonsky to American Recordings.

Polonsky's 1996 debut album 'Hi My Name is Jonny' was met with great critical reception from The New York Times and MTV, among others. After touring with Frank Black for several months and the Lollapalooza summer tour, Polonsky took a hiatus.He resurfaced in 2004 with 'The Power of Sound' LP and supported Audioslave on their 2005 American tour. In 2006, Polonsky formed the short-lived Big Nose with Brad Wilk and Tim Commerford (Rage Against the Machine, Audioslave), and collaborated with Maynard James Keenan (Tool, A Perfect Circle) for Puscifer, with whom Polonsky wrote, recorded and toured in 2007-2010.

As of August 7, 'You Turn Me On (Jim Sclavunos Remix)' will be available everywhere digitally. The 'Kingdom of Sleep' LP is out now on CD, clear vinyl with gatefold sleeve and digitally at www.jonnypolonsky.com/music

"He is amazing. He was born to be a rock star and has the songs to back it up" – Black Francis (Pixies)

"Baby, you're a real motherfucker. And I mean that in the best sense of the word" – Neil Diamond

"Jonny Polonsky is a true original. His music should be celebrated everywhere" – Mark Lanegan (Screaming Trees, QOTSA)

"He came to CBGB's Gallery and ripped it up...He killed 'em...The charm of it is that he's brought it into his own thing... He does it with soul; you can tell the difference between someone who just slips into The Beatles or something and someone like him" – Jeff Buckley

"Jonny has pure Artist compassion running through his veins" – Maynard James Keenan (Tool, A Perfect Circle, Puscifer)
Jonny Polonsky
You Turn Me On (Jim Sclavunos Remix)
Ghostworks Recordings
7 August 2020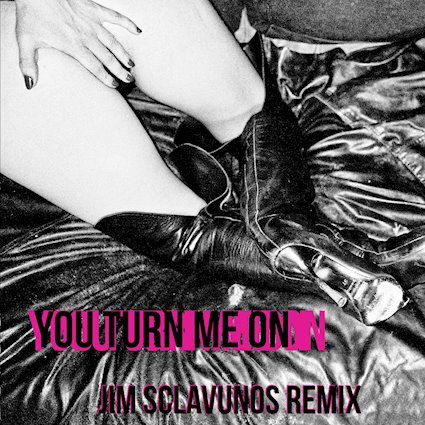 Keep up with Jonny Polonsky
Website | Facebook | Bandcamp | Twitter
Instagram | Soundcloud | YouTube | Spotify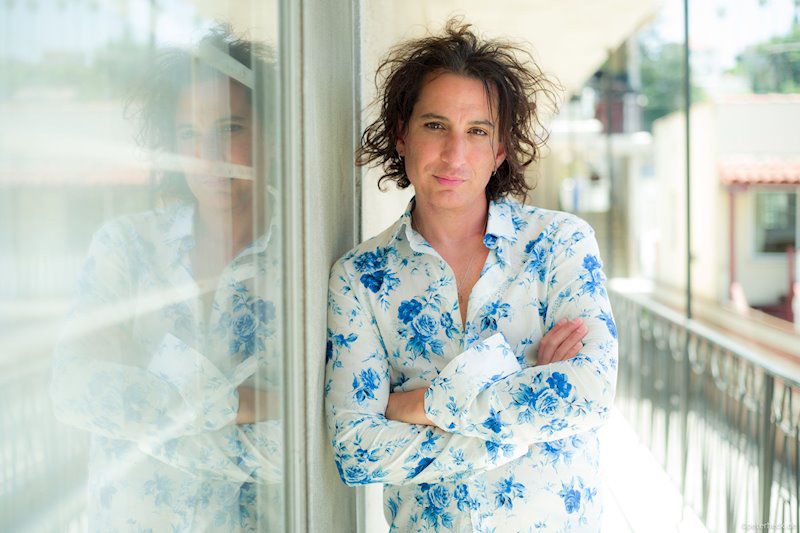 ©
Layout :
FRED Ils font l'Actu
...
FR 2017
-
2020
Transmitter :
Shameless Promotion
©
Photo
by
Peter Heck
Music is not a virus! Admittedly, it contaminates you with the melody, the lyrics, but it can be bought, discovered, hummed, tickles the hollow of your ear, is released on your lips ... Think of the artists, they illuminate your daily life and feed the memory of pretty refrains which will become memories.



POUR LIRE L'ARTICLE EN FRANÇAIS, SÉLECTIONNEZ DANS LE TRADUCTEUR E

N HAUT A GAUCHE ANGLAIS PUIS FRANÇAIS