WORLD
I
Matte Black
is an electronic group out of San Diego CA. Producing sounds of sinister pleasures, visual arts and mechanical tinged dance music. The group captures lush dark-synth stylings complimented by gritty industrial anthems, while embodying their affinity for underground techno.
Alex Gonzales, Bidi Cobra, and Daniel Corrales serve as the three-piece ensemble. Coming from various influences the trio come together to compliment their vast and scattered ideas to now form their own brand of club aesthetic.
The debut album I'm Waving, Not Drowning is set to release this fall following their forthcoming singles "Pure", and their ageless rendition of "Stripped" from standout titans Depeche Mode. The record was mostly written during the global-wide shutdown due to Covid-19, and has spawned an introverted yet relatable sound. An album created in isolation touching on topics such as pain, panic and suffering yet conceiving a light at the end of the tunnel. Hence the title of the album, I'm Waving, Not Drowning.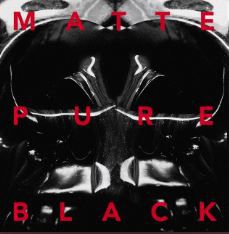 ©
Layout :
FRED
Ils font l'Actu
...
FR 2017
-
2020
/
Transmitter
: Mora May Agency
BLOG PARTNERSHIP
Music is not a virus! Admittedly, it contaminates you with the melody, the lyrics, but it can be bought, discovered, hummed, tickles the hollow of your ear, is released on your lips ... Think of the artists, they illuminate your daily life and feed the memory of pretty refrains which will become memories.



POUR LIRE L'ARTICLE EN FRANÇAIS, SÉLECTIONNEZ DANS LE TRADUCTEUR

 

EN HAUT A GAUCHE ANGLAIS PUIS FRANCAIS