WORLD
-
Montreal-based postpunk shoegaze band
The City Gates
present their new single
'Siegfried 1969'
via their own imprint Velouria Recordz. This is a hard-hitting track that surrounds Cold War thematics about the stark contrast and juxtapositional realities between East and West during that time.
This new collaboration features contributions by Francis Nothingwater of Canadian cold wave band La Mécanique and Alexander Donat of German alternative music outfits Vlimmer, Whole and Fir Cone Children and owner of Blackjack Illuminist Records.

This single previews the collective's next album, which is expected to be released in autumn of 2020. This newest offering thematically follows up singles 'Checkpoint Charlie' and 'Cape of Good Hope', the latter of which will also appear on their forthcoming long-play and was released in 2019 on 'Zeitgeist vol. 10', released via Cold Transmission, and on 'Northern Noise Vol. I' (Velouria Recordz).

Well known for heaping on the reverb, fuzz and delay, The City Gates can be described as a modern answer to Phil Spector's infamous "Wall of Sound. Their music is intense, powerful, melodic, moody, textured and raw. With a sound esthetic and lyrics deeply rooted in the cold war era, they sway between dark melancholic guitars and glimmers of nostalgia.

"I have German ancestors and have much love for the Neue Deutsche Welle, and German 80's post punk / darkwave / cold wave music scene, such as Xmal Deutschland D.A.F., Grauzone (actually from Switzerland) and Asmodi Bizarr. I took a German language course at university back in the day, but it's not really good enough for a full song in German. So I asked my German friend Alexander Leonard Donat of Vlimmer to give me a hand with this," says Maxime Wingender.

The seeds of this collaboration were planted when Nothingwater and The City Gates frontman Maxime Wingender organized the Montreal-based postpunk / shoegaze / cold wave Velouria Fest, where the two bands shared the stage. Shortly after, Nothingwater created a drum machine loop track for a demo Wingenger sent him. German lyrics were added later.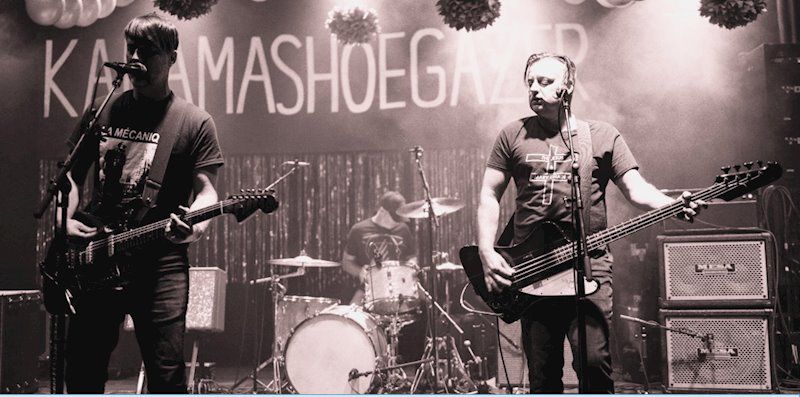 "The lyrics are about my grandfather who was one of the most famous pianists in the German Democratic Republic (GDR) during the Cold War era. In the song, I compare the Berlin Wall with his personal life. He recognizes that he tries to shut out people, similar to what the Socialist Unity Party of Germany (SED - the only party option in the GDR) did," says Alexander Donat.

"People from the GDR were not allowed to go to Western territories. The Berlin Wall was heavily guarded. People who tried to flee were shot. For artists like my grandfather, it was easier to travel the world. He played in Syria, Australia and many more places. Most Eastern European people were not able to travel to Western countries. They could only travel to Eastern destinations like Romania, Bulgaria and Russia."

The City Gates acknowledge the financial support of FACTOR, the Government of Canada, and Canada's private radio broadcasters.

As of July 22, 'Siegfried 1969' will be available via online stores such as Apple Music and streaming platforms such as Spotify. Until then, it can be pre-ordered directly from the band via their Bandcamp page.

"Best new band of the Universe" – Michael Stock, Part Time Punks

"Highly infectious music from one of Canada's foremost postpunk and shoegaze artists... a highly powerful aural punch. This is dark bliss in sonic form" – The Spill Magazine

"Swirls with reverberating and ascending guitar chime, a tugging bass line, a strictly hit drum beat, and longing vocals" – The Big Takeover

"Captivating!" – Stereo Embers Magazine

"A gorgeous mix of melancholy and euphoria... complete with Max Wingender's throaty Ian Curtis-like delivery" – Somewherecold

"Hooked from the first bassline. Their doom-laden post-punk reminded us of Comsat Angels, Chameleons and Interpol" – Drowned in Sound

"Cavernous vocals overlay a wall of guitar expanse" – DKFM Radio
The City Gates
Siegfried 1969
Velouria Recordz
22 July 2020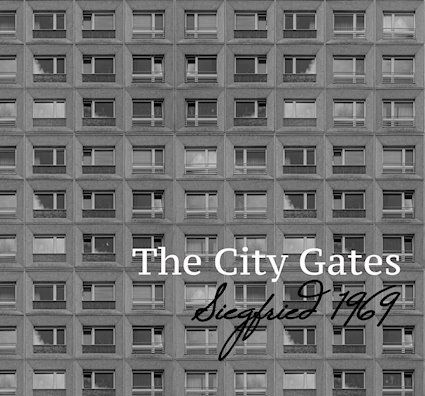 CREDITS
Written and produced by The City Gates
Maxime Wingender: Guitars, vocals, bass, keys
François Marsan: Guitars, bass, vocals, keys
Justin Morneau: Drums, keys
Lyrics and back vocals by Alexander Leonard Donat
Drum machine by Francis Nothingwater
Mixed by François Marsan
Mastered by Harris Newman at Grey Market Mastering (Montreal)
Cover artwork by Geneviève Trottier Longpré
The City Gates acknowledge the financial support of FACTOR, the Government of Canada, and Canada's private radio broadcasters. Ce projet a été rendu en partie possible en partie grâce au gouvernement du Canada

Keep up with The City Gates
Facebook | Bandcamp | Instagram | Twitter
Soundcloud | YouTube | Spotify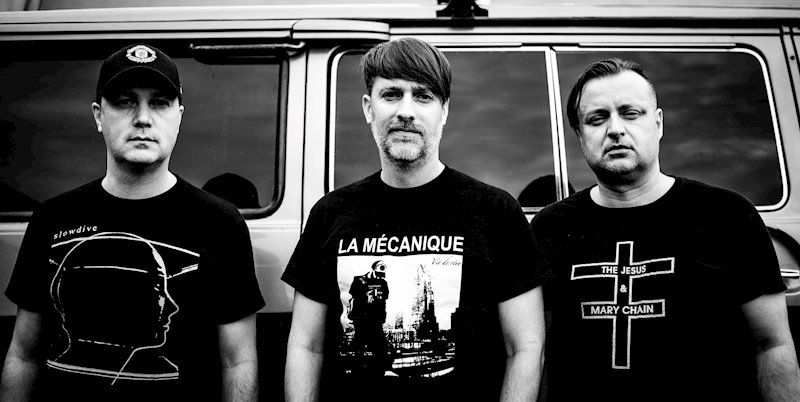 ©

Layout :

FRED Ils font l'Actu

...

FR 2017

-

2020

Transmitter :

Shameless Promotion

©

Photo
Renee Coutlee
Music is not a virus! Admittedly, it contaminates you with the melody, the lyrics, but it can be bought, discovered, hummed, tickles the hollow of your ear, is released on your lips ... Think of the artists, they illuminate your daily life and feed the memory of pretty refrains which will become memories.



POUR LIRE L'ARTICLE EN FRANÇAIS, SÉLECTIONNEZ DANS LE TRADUCTEUR E

N HAUT A GAUCHE ANGLAIS PUIS FRANÇAIS