WORLD
I
Hell Boulevard
are back and they're NOT SORRY. The Swiss based goth'n'roll quartet is ready to unveil their new studio album, unequivocally titled
'Not Sorry'
. A record that has been utterly unapologetic since its conception, this is Hell Boulevard's new attempt to produce songs they won't ever be sorry for. The LP is previewed by singles
'Not Sorry'
and
'Death To The Future feat. Faderhead'
.
Founded in 2014 by Italian vocalist Matteo VDiva Fabbiani from the ashes of Swiss rising stars Lost Area,, the band also features Von Marengo of Lost Area (guitars, vocals), Jan Hangman on drums and Raul Sanchez on bass.

Hell Boulevard - Death To The Future feat. Faderhead (Official Video)

Their new album follows up notable singles 'Hangover from Hell' (2014) and 'Zero Fucks Given' (2017) and two long-plays: 'Inferno' (2016) and 'In Black We Trust' (2018).

This third chapter adds another facet to their sound in a process of growth that is cohesive and progressive. Their classic blend of solid rock and roll and big refrains, along with orchestral arrangements, still represents the core of their sound, while this new album introduces previously unheard elements taken from different metal subgenres: from metal-core breakdowns to sharp industrial-inspired guitar riffs.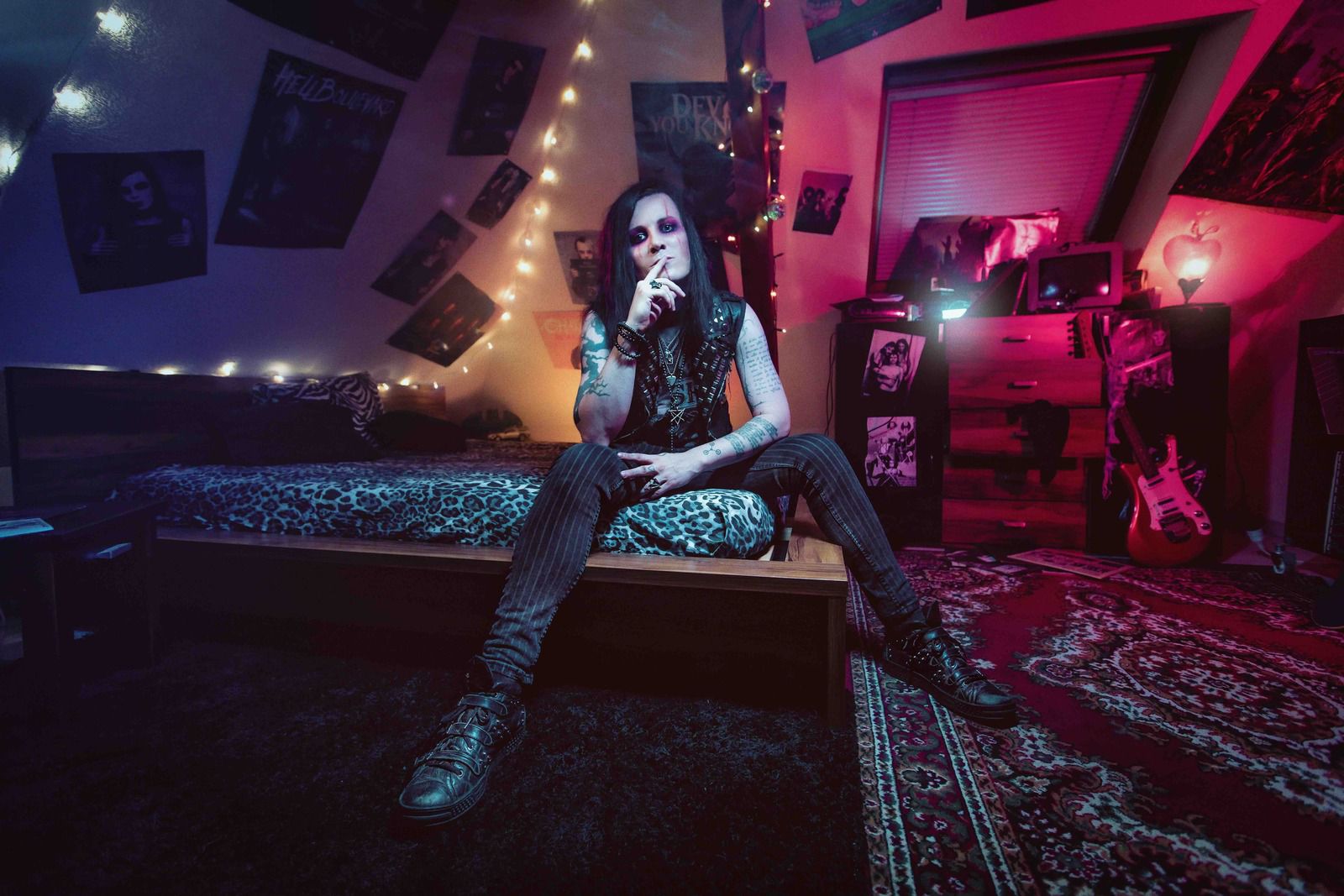 For this album, the band embraced a different approach, inevitably leading them to unfamiliar sound paths and experiences: ambitiously gazing at rock operas in terms of composition, aiming to achieve the clean yet meaningful style of pop singer-songwriters. They tell the tale of a distinct moment through their songs and ultimately creating tracks that could live well as separate entities on their own but still work together in effortless synergy, fitting perfectly like pieces of a puzzle.
Hell Boulevard - Not Sorry (Official Video)

While, at first glance, 'Not Sorry' seems to explore more negative territory than previous releases, upon venturing just a little deeper, one can find the hopeful, positive message behind their devilish lyrics and heavy drums.

A faster, in-your-face type of record, 'Not Sorry' presents band members' unfiltered selves with no remorse, no regrets and, most importantly, no apologies.

Their unmistakable blend of goth'n'roll, tours with Darkhaus and Unzucht, and collaborations with such established acts as Lord Of The Lost, Freakangel, Erdling and Eisfabrik has created a buzz on the music scene.

As of September 18, the 'Not Sorry' LP will be available digitally across online stores like Apple Music and streaming platoforms such as Spotify, as well as on CD and a FanBox, via NoCut Entertainment. Early 2021 tour dates have also been announced for Germany.

"Hell Boulevard presents an adrenaline-filled in-your-face rush of industrial, metal and reliable rock... we're not surprised that the alt-goth rockers show no remorse on their new long-play" – Amplify Music Magazine
Hell Boulevard
Not Sorry
NoCut Entertainment
18 September 2020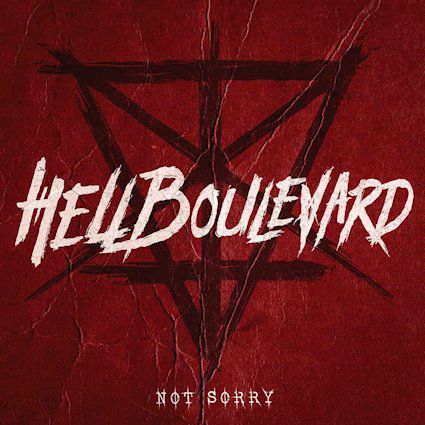 TRACK LIST

1. I Should Be Dead By Now
2. Not Sorry
3. Speak of the Devil
4. Ropes and Candies
5. Death to the Future
6. Where is your God now?
7. You Had Me at Fuck Off
8. Queen Paranoia
9. Hate Me
10. Like Romeo and Juliet
11. Lilies and Roses
12. To Hell and Beyond

NOT SORRY - TOUR 2021
15.01.2021 - Frankfurt/Main, Nachtleben
16.01.2021 Stuttgart, Club Zentral
17.01.2021 München, Backstage Club
21.01.2021 Dresden, Groovestation
22.01.2021 Berlin, Badehaus
23.01.2021 Hamburg, LOGO
05.02.2021 Köln, MTC
06.02.2021 Hameln, Sumpfblume


Keep up with Hell Boulevard
Website | Facebook | Instagram | Twitter
Soundcloud | YouTube | Apple Music | Spotify

Keep up with No Cut
Website | Facebook | Twitter | YouTube | Merch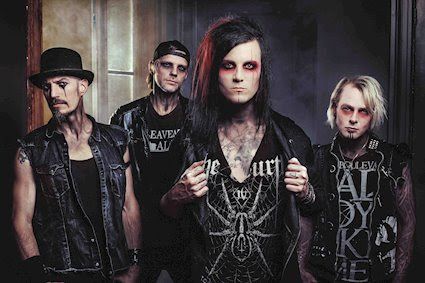 ©

Layout :

FRED Ils font l'Actu

...

FR 2017

-

2020

Transmitter :

Shameless Promotion

©

Photo
by
Chiara Cerami / VDPictures
Music is not a virus! Admittedly, it contaminates you with the melody, the lyrics, but it can be bought, discovered, hummed, tickles the hollow of your ear, is released on your lips ... Think of the artists, they illuminate your daily life and feed the memory of pretty refrains which will become memories.



POUR LIRE L'ARTICLE EN FRANÇAIS, SÉLECTIONNEZ DANS LE TRADUCTEUR E

N HAUT A GAUCHE ANGLAIS PUIS FRANÇAIS