WORLD
I
Art rock collective
The Pull of Autumn
will be releasing their new
'Small Colors'
album on September 18. Ahead of that, they preview the track
'Shipwrecked on Aspirin'
, the second taste of this album.
Featuring Luke 'Skyscraper' James of IRS artist Fashion. 'Shipwrecked on Aspirin' harkens back to post-punk of the past with one different element - the introduction of electronic music added in. Much in the spirit of Eno' work with Roxy Music. Elements of theremin and a horror soundtrack vibe bubble underneath.

Luke originally wrote this song when he was 22 as a fingerstyle guitar traditional folk song. Later he did a punk version, which Daniel Darrow has now turned into post-rock!

"About these lyrics, a guy kills an albatross (bad luck), the ship is becalmed, they make the guy walk the plank to bring back the wind, but as he steps off the end of the plank, he's reborn as an albatross! Not the same story as 'Rhyme of The Ancient Mariner' but kind of inspired by it," says Luke James.

Based between Boston and Rhode Island, The Pull of Autumn is a 'super group' of sorts, with songs orbiting around Daniel Darrow from Johanna's House of Glamour and Luke 'Skyscraper' James (Fashion), but also involves numerous emerging and notable musicians from the local music scene and from far abroad.
Earlier, The Pull of Autumn released the lead single 'Holiday' feat. Orange Cake Mix (a.k.a. James Rao). They recorded this Bee Gees' track as a tribute to the 60s with an added electronic element, melding 60s pop into today's post-rock movement.

'Small Colors' will be released via Boston-based label RBM Records. The collective's third album, this it is a tribute to many moods, ranging from British folk music and post-rock to jazz, ambient and electronic music. The album's title represents Darrow's return to a minimalist approach towards creating music.

This long-play involves members of 4AD artists Dif Juz, Rough Trade artists Johanna's House of Glamour and Butterfly Child, , Epic 45, Boyracer, Perfect Disaster, Insides, Germany's Seasurfer, Japan's Broken Little Sister, Orange Cake Mix, vocalists Mina Hunt and Jeanne Batting, Colin Darrow and Matthew Darrow.

"Many artists reached out to contribute to make this album a full range of interpretations of sound .It's thrilling to have all these amazing artists join together to create 16 songs that a channel the same voice - A love of creating beauty, even in these difficult times," says Daniel Darrow.
This release follows up the 2019 'Afterglow' LP, which included contributions by members of Throwing Muses, Boyracer, Seasurfer, Orange Cake Mix, Johanna's House of Glamour, Hood, and Nick Cave and the Bad Seeds for something quite beautiful.

Their debut album 'The Pull of Autumn' was released in 2018 following the single 'Not Coming Down' featuring Luke 'Skyscraper' James, frontman of British new wave pioneers (and I.R.S. recording artist) Fashion.

The cover painting was created by artist Joyce Raskin, who is also bassist in Scarce and author or several books. Her painting fully represents the sound of the music.

As of September 18, 'Small Colors' will be available across online stores and streaming platforms like Spotify. It will also be available on CD, packaged in a gatefold 7-inch sleeve. The album can already be pre-ordered via Bandcamp.

"Such a gem – like the sonic lovechild of The Cars and Talking Heads with a contagiously frenetic Bowie-esque backdrop. This sound would not be out of place in any decade from the 80s until now. A genuine and welcome earworm" – Big Takeover Magazine

"Better to travel well than to arrive... this band is not about merely travelling, this is exploration down the unbeaten paths of the glorious unknown" – The Swindonian

"Beautiful... Pure and simple. Lyrically it is emotional and thought-provoking. It has perfect instrumentation and musicality. A great deal of care has gone into this" – Spill Magazine

"Impressive... it's a doozy you must hear. Just the perfect element of organized chaos in sonic form" – The Record Stache
The Pull of Autumn
'Shipwrecked on Aspirin' from 'Small Colors' LP
RBM Records
18 September 2020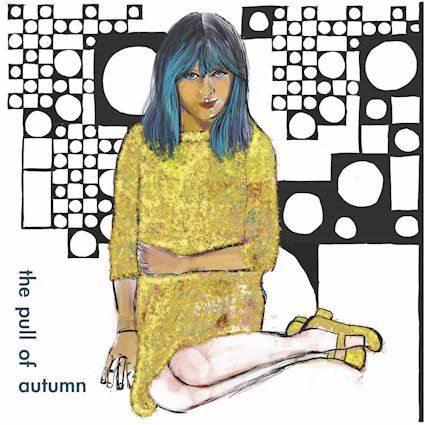 TRACK LIST


1. Bakhchalarda
2. Easy
3. No Romance
4. Fester
5. That's How it's Always Been
6. The Stars or the Jungle
7. Holiday
8. Lampin
9. The Beautiful Golden Y
10. The Sun Is Going to Shine
11. Bored and Lonely
12. If You Could Read My Mind
13. Shipwrecked on Aspirin
14. Delirious Intuition
15. Color
16. No Day at the Beach
CREDITS
'Holiday' written by Barry Gibb
Guitar and vocals by James Rao 'Orange Cake Mix'
Keyboards by Daniel Darrow
Bass by Bruce MacLeod
Album cover painting by Joyce Raskin White


Keep Up With The Pull of Autumn / RBM Records
Bandcamp | Soundcloud | RBM Records | Facebook
Twitter | YouTube | Spotify | Apple Music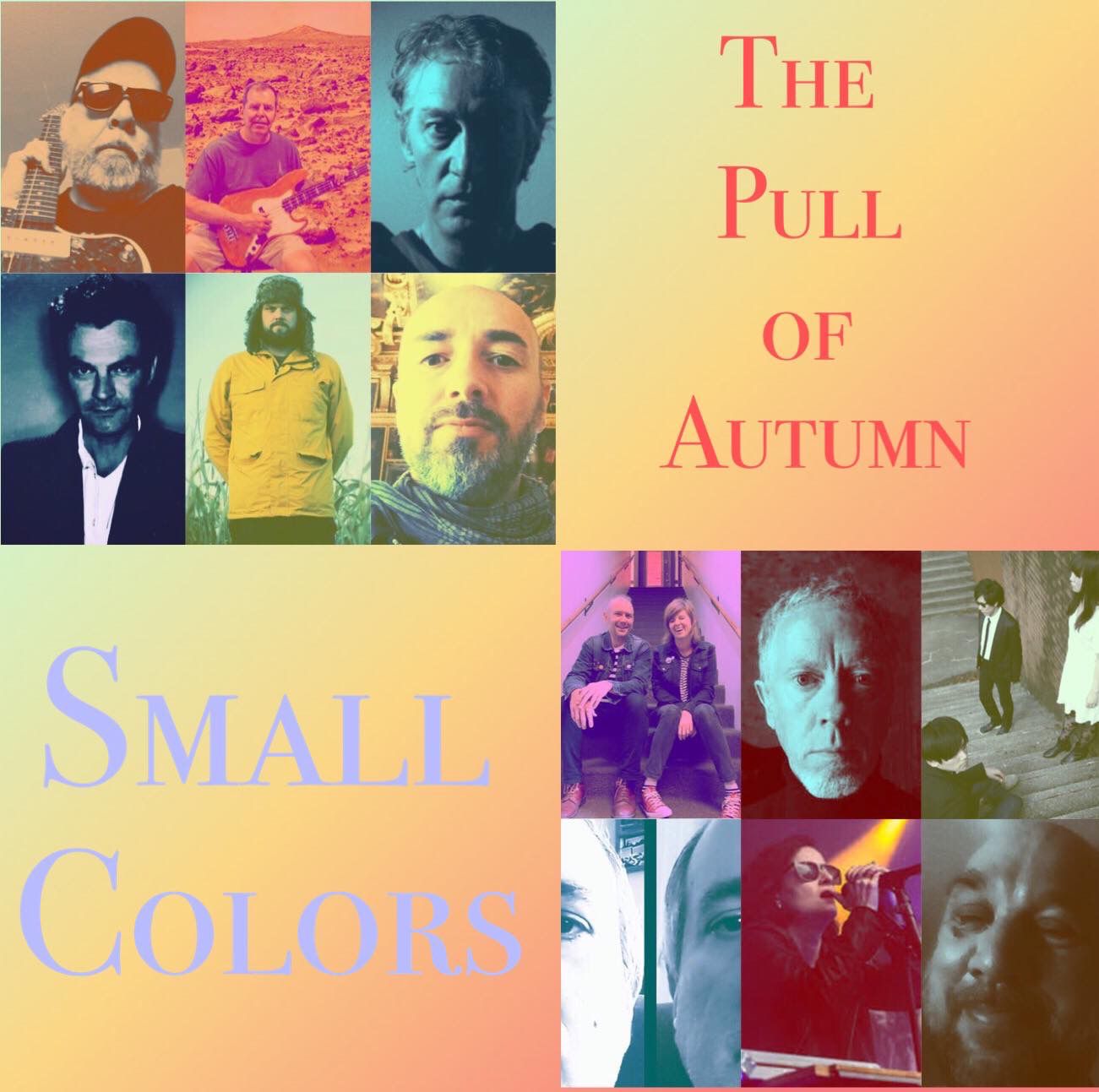 ©

Layout :

FRED Ils font l'Actu

...

FR 2017

-

2020

Transmitter :

Shameless Promotion

©

Photo
by
Matthew Darrow
Music is not a virus! Admittedly, it contaminates you with the melody, the lyrics, but it can be bought, discovered, hummed, tickles the hollow of your ear, is released on your lips ... Think of the artists, they illuminate your daily life and feed the memory of pretty refrains which will become memories.



POUR LIRE L'ARTICLE EN FRANÇAIS, SÉLECTIONNEZ DANS LE TRADUCTEUR E

N HAUT A GAUCHE ANGLAIS PUIS FRANÇAIS