WORLD
I
KPDP
is a young French producer based in Bordeaux.
This second KPDP EP is much more related to his childhood than the previous one, more precisely to the neighborhood that saw him grow up.
A time when the names of the buildings ruled his world. These blocks represented a friend, an activity, a fear, a memory. And in the middle of it all, the music was still there.
Bâtiment B is the result of this introspection, a tribute to the HipHop which pushed him to create KPDP, but also a search for balance between his influences and styles which define him today.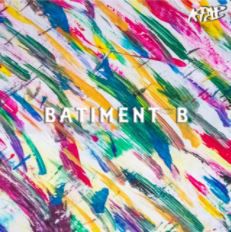 Connect with Phunk Drunk

©
Layout
:

FRED Ils font l'Actu
...
FR 2017

-
2020
/ Transmitter
:
V-DOGG
Music is not a virus ! Admittedly, it contaminates you with the melody, the lyrics, but it can be bought, discovered, hummed, tickles the hollow of your ear, is released on your lips ... Think of the artists, they illuminate your daily life and feed the memory of pretty refrains which will become memories.



POUR LIRE L'ARTICLE EN FRANÇAIS, SÉLECTIONNEZ DANS LE TRADUCTEUR

 

EN HAUT A GAUCHE ANGLAIS PUIS FRANCAIS