WORLD
I
LA-based Chicago-bred postpunk artist
The Sea At Midnight
presents the new single
'Afterglow'
. This new offering follows up the recent overdrive-fueled single
'We Share The Same Stars'
. Earlier this year, The Sea at Midnight released a string of stellar singles, including
'Medicine', 'Melancolia', 'How Many Times' and 'Edge of The World'
.
The Sea At Midnight is songwriter Vince Grant. Inspired by classic postpunk bands like The Cure, Joy Division, Psychedelic Furs, Siouxsie and the Banshees, New Order and Echo and the Bunnymen, he bought his first guitar at 23 and played in various Chicago bands before eventually moving to Los Angeles.
Vince Grant bounced back and forth between New York and LA for a number of years, playing and singing in numerous bands, working various jobs, and grappling with drug addiction and alcoholism. After sobering up and making a serious attempt at dealing with his lifelong depression, Vince now calls LA home.

"Afterglow is a love story. Sunsets to me are nature's expression of romance. If I could, I'd give someone a sunset instead of flowers. And twilight is my most favorite time of the day. To me it doesn't signal the end of the day, but the potential for beautiful moments and experiences that are still to come," says Vince Grant.

"Afterglow is a liminal space between day and night where the remnants of moments can be sustained in the rays of light that surpass its very source. A sublime in-between state in which ephemerality enhances its beauty," says the video's director Paige Emery.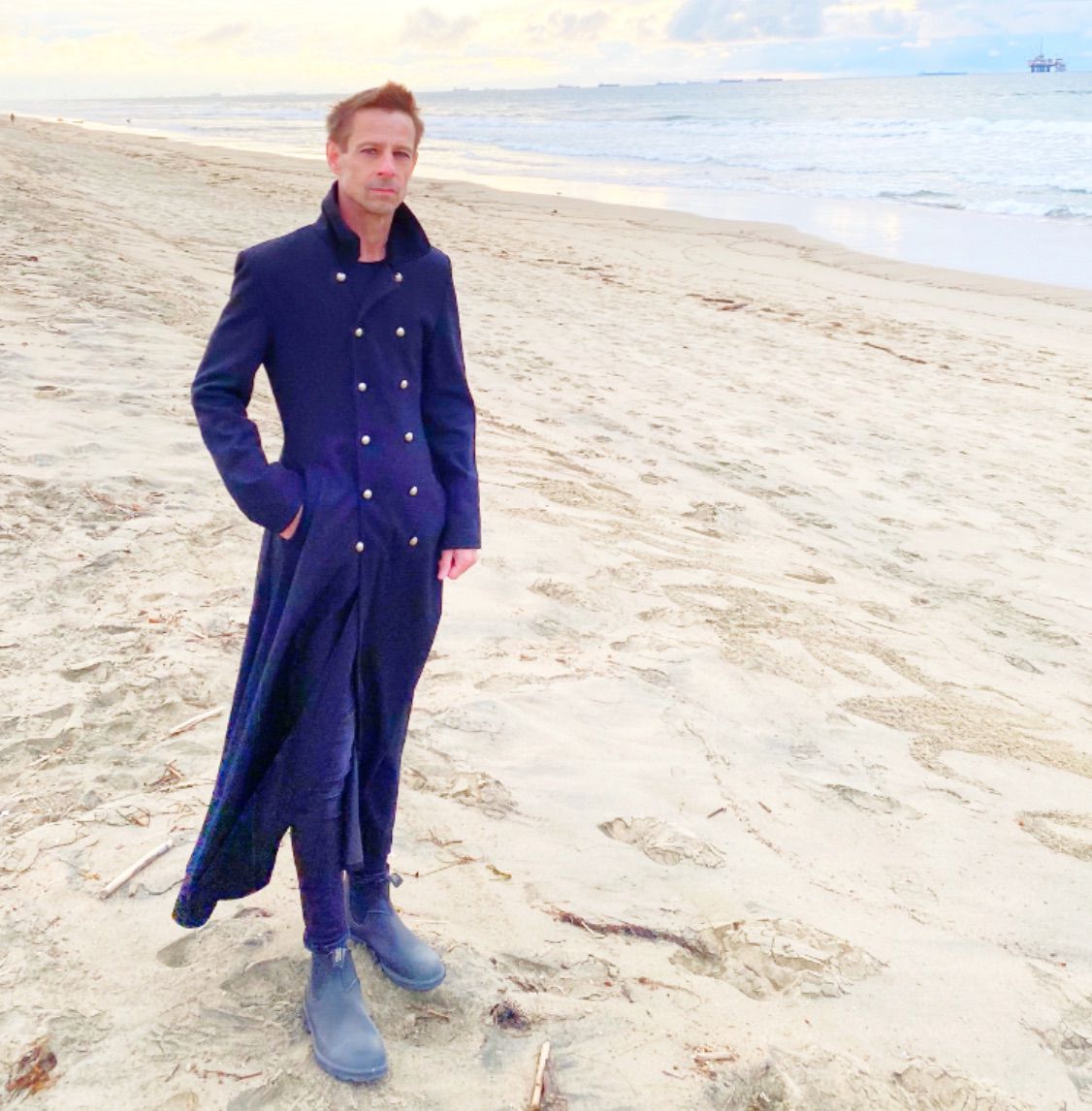 Produced and mixed by Chris King of Cold Showers and with Brandon Pierce of Glaare contributing drums, this is a fresh taste of this artist's eponymous debut album, due out later this year.

As of September 30, 'Afterglow' will be released everywhere digitally and also via Spotify, as well as from the artist via Bandcamp. The full album eponymous LP is due out in autumn in 2020.

"This should be on your radar – vibrant, luscious and extremely present. Fans of The Cure and Echo & The Bunnymen, stay tuned" - The Spill Magazine

"Dramatic and brooding, achingly melodic...drips with dark frigid synth textures, evocative The Cure-like guitar lines and lyrical gloom" – WhiteLight / WhiteHeat

"Melodic coldwave with hints of decay and small layers of hope" – Threshold Magazine

"The Sea at Midnight zeros in on the icy depths of gloomy rock, with humming synths and morose vocals carrying listeners across moody soundscapes" – V13

"Heartfelt and true... A briskly sweeping post-punk/dream-pop hybrid track that reverberates with a dark bass line undertow, fast-smacked drum beat and swirls with bright guitar chime and dreamy synth diffusion" – Big Takeover Magazine
The Sea at Midnight
Afterglow
30 September 2020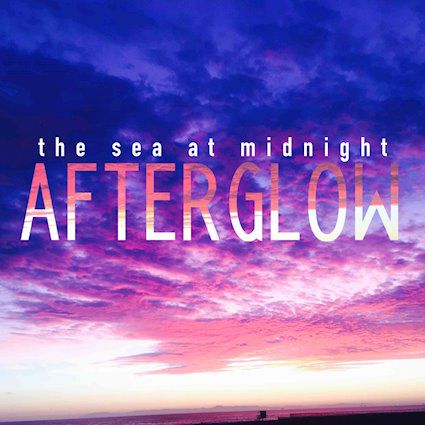 CREDITS
Video by Paige Emery
Produced and mixed by Chris King
Drum programming by Brandon Pierce
Mastered by Masterplus


Keep up with The Sea at Midnight
Facebook | Bandcamp | Twitter | Instagram
Soundcloud | YouTube | Spotify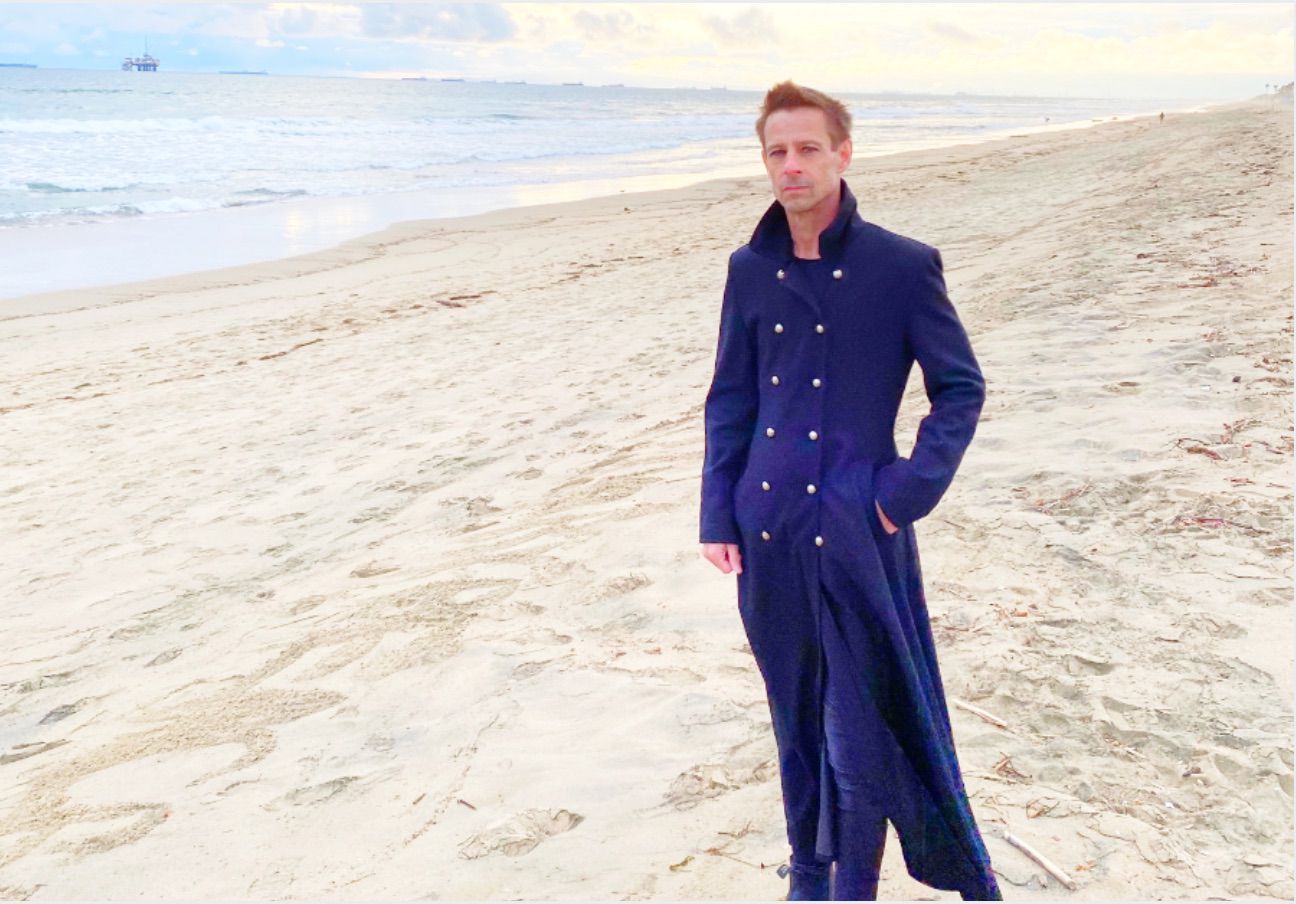 ©

Layout :

FRED Ils font l'Actu

...

FR 2017

-

2020

Transmitter :

Shameless Promotion

©

Photo
Liauna Tolmasoff
Music is not a virus! Admittedly, it contaminates you with the melody, the lyrics, but it can be bought, discovered, hummed, tickles the hollow of your ear, is released on your lips ... Think of the artists, they illuminate your daily life and feed the memory of pretty refrains which will become memories.



POUR LIRE L'ARTICLE EN FRANÇAIS, SÉLECTIONNEZ DANS LE TRADUCTEUR E

N HAUT A GAUCHE ANGLAIS PUIS FRANÇAIS