Balkan Taksim, who have just signed to the Parisian World Music label Buda Musique, are the corduroy-clad brainchild of Bucharest-based multi-instrumentalist/ artist Sașa-Liviu Stoianovici who, along with his electronica producer companion Alin Zăbrăuțeanu, is on a quest to inform, educate and entertain audiences around the globe about Balkan psych, roots and grooves.

The project started by searching for something to link the sense of what has been with what will be. Sașa's exploration of traditional music of the Balkans, ancient Romanian music and Slavic cultures led him to travel a lot through the region and work with local singers and musicians to record the traditional tracks he later reworked with contemporary electronica sounds, heavy bass and powerful beats.

"A mesmerising blend of creeping electronics, throbbing percussion and Balkan melodies" - Bandcamp

"They blend magically the sounds and rhythms of Balkans with psychedelic electronica" - Songlines
Balkan Taksim are a band known for raising a groovy-balkan storm with their intoxicating blend of sharp electronica with Balkan psych-sounds & vocals.

"Anadolka" is a journey into the maelstrom of memory. A contemporary poet is haunted by the spirit of a beautiful woman from the Balkans. He chases her shadow while visiting an old lonely house, by the side of a desolate lake. Wintertime brings memories of a past saturated with desire, with a guilty love that is on the edge of tearing apart an old friendship. A visual poem, in which the layers of time melt. In the end, the observer is the one who is observed." (Imagined by the Romanian film director Andra Hera.)

Balkan Taksim will release their debut album in Spring 2021.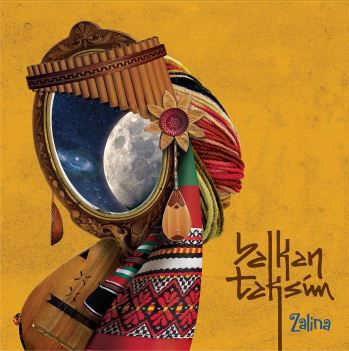 Facebook / Twitter / Instagram / Bandcamp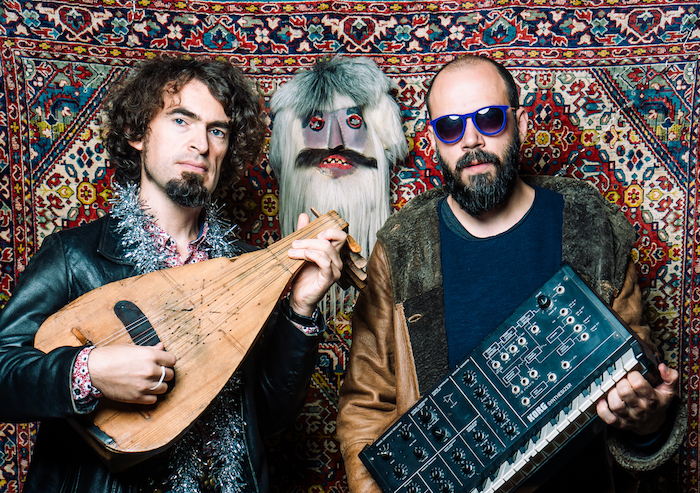 ©

Layout :

Ils font l'Actu

...

FR 2017

•

2021

Transmitter :

In House Press
Music is not a virus! Admittedly, it contaminates you with the melody, the lyrics, but it can be bought, discovered, hummed, tickles the hollow of your ear, is released on your lips ... Think of the artists, they illuminate your daily life and feed the memory of pretty refrains which will become memories.



POUR LIRE L'ARTICLE EN FRANÇAIS, SÉLECTIONNEZ DANS LE TRADUCTEUR

 

EN HAUT A GAUCHE ANGLAIS PUIS FRANCAIS