"You can have it all / but how much do you want to lose?" asks Black Pistol Fire singer, songwriter and guitarist Kevin McKeown in the chorus of the band's brand-new slow-burner of a single, "Hope In Hell." A difficult question, no doubt, but for McKeown and his BPF band mate, drummer Eric Owen, it comes with an easy answer.
Just ask fans who have closely followed the Austin-by-way-of-Toronto duo's every move over the course of the past decade, an intensely creative period that produced five full-length albums, several EPs and numerous singles—one of which, "Lost Cause," was the most-played track on rock radio in Canada in 2018 and spent 14 consecutive weeks at Number One on the Canadian charts—as well as music that has been featured in a variety of TV shows, films and commercials.
Along the way, BPF have played everywhere from the smallest, sweatiest out-of-the-way holes to the massive stages of fests like Lollapalooza, Bonnaroo, Sasquatch and Austin City Limits, bringing their blistering, blues-rooted, brain-expanding rock 'n' roll to audiences both devoted and unsuspecting and laying it all on the line, every single time. Now, three years after their lauded fifth effort, Deadbeat Graffiti, Black Pistol Fire are back with a track that sees them further refining their singular two-man approach, outfitting their explosive, impassioned rock 'n' roll with a soundscape that is more expansive, ethereal and cinematic.
At heart, "Hope In Hell" is, like the best Black Pistol Fire tunes, a bluesy, bruising powerhouse, highlighted by an indelible guitar riff, a heroic fuzz guitar solo and an earworm melody. But it's also so much more, from the staccato, plucked-violin-like guitar notes that dance over the bloated bass line in the verse, to the echo-y, spectral "whoo-ooh's" that hover behind McKeown's vocals in the chorus, to the ominous, noir-ish atmospherics that color the entire proceedings.
It's a far-reaching sonic landscape, to be sure, venturing out beyond traditional rock touchstones. Credit this in part to the band's natural progression. "When we first started out, I had one guitar and one guitar pedal, and Eric had his drums and a green Dodge Neon—that was it," McKeown says. "So experimentation was just not an option." Since then, things have changed. McKeown's pedal collection—and the resulting range of sounds he's capable of producing with it—is an awe-inspiring thing, for one, while Owen has moved beyond a mere acoustic kit to add bass synth, electronic drums and other colors to the mix.
What's more, "Listening habit-wise, we're kind of all over the place in terms of our tastes," Owen says, and indeed, the band points to artists and sounds from Chuck Berry and Nirvana to Arctic Monkeys, Cage the Elephant and G-Funk as influences. "And so you try and take all these little pieces of things that you hear in songs that are appealing to you but aren't necessarily rock, and you say, 'How can we incorporate that into what we do and still be true to ourselves?" In the case of "Hope In Hell," one of those appealing non-rock influences was very specific.
"Eric and I always play covers when we rehearse, and we often throw in some oddball choices," McKeown says. "And Rihanna has a song called 'Consideration' that we've wanted to do for a long time. It's got this really deep, heavy drum beat and a sort of dark hip-hop groove. It's a sinister-sounding song. We definitely tried to capture some of that vibe on 'Hope In Hell.' "Capture it they did, and then went on to pair it with McKeown's intense, all-or-nothing vocal and lyric. "I was wrestling with a lot of things in my life when I was writing the song and the words," he says.
"Part of it is about the internal battle I think everyone experiences, and then another part is about that struggle you go through as a band, because Eric and I have learned over the years that you have to give up a lot in order to gain a lot. It takes a lot of inspiration and drive if you want to do this." That inspiration and drive is present not only in "Hope In Hell," but also the handful of wildly diverse singles—among them the coiled, psychedelia-laced "Level," the r&b-inflected "Temper Temper" and the doomy, stomping "Black Halo"—that Black Pistol Fire have rolled out over the past year, and that will be collected, along with a slew of still-unheard cuts, on their next full-length release, Look Alive, scheduled for early 2021.
Why Look Alive? "That title just seemed to tie everything together as far as where the songs are coming from lyrically and thematically," says McKeown, who composed all the new tracks. "Because a lot of it seems pretty dark. But also it's like you're pushing through that darkness." And darkness, for better or worse, is front and center in many people's experiences right now. "It's crazy," McKeown continues, "a lot of these songs, people are saying they really ring true to what's going on in our world right now, even though they were obviously written before the pandemic and everything like that. But in terms of timing, there's something about it that seems to be hitting the nail on the head, so to speak.
It's relevant for the present day." While the band is currently putting the finishing touches on Look Alive, you can feast your ears on "Hope In Hell," the next evolution of Black Pistol Fire, right now. After that, prepare to have the duo—pandemic permitting, of course—bring the new music direct to you in 2021. "I love being in the studio, and I love making music, but playing live, there's nothing like it," Owen says.
"Every time we hit the stage, no matter if it's a sold out show or not, we remember why we started doing this," McKeown adds. And note that they've been doing this for a long time— McKeown and Owen met in kindergarten in Toronto and have been making music together, with an almost telepathic connection, practically ever since. "And our live show is where we cut our teeth and where we honed our craft," he continues. "It's a rollercoaster ride, and the stage is where we come alive." The stage is also where they leave it all, in order to, as the words go in "Hope In Hell," have it all. "So we plan to be anywhere and everywhere next year," Owen says, then laughs. "Really hit it hard and kick it in the keister, as they would say back in the day."
LOOK ALIVE OUT JAN 29 ⚡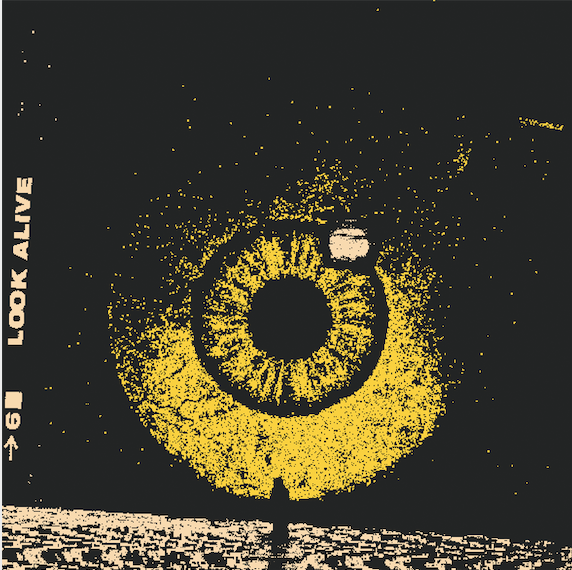 Instagram • Facebook • Twitter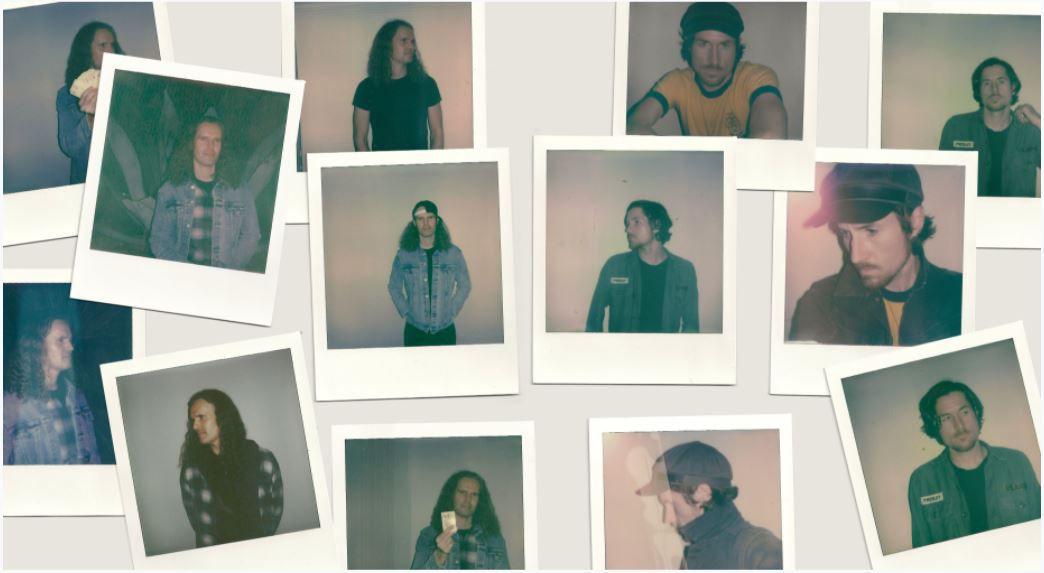 ©
Layout :
Ils font l'Actu
...
FR 2017
•
2021
Transmitter :
La Mission
Music is not a virus! Admittedly, it contaminates you with the melody, the lyrics, but it can be bought, discovered, hummed, tickles the hollow of your ear, is released on your lips ... Think of the artists, they illuminate your daily life and feed the memory of pretty refrains which will become memories.



POUR LIRE L'ARTICLE EN FRANÇAIS, SÉLECTIONNEZ DANS LE TRADUCTEUR E

N HAUT A GAUCHE ANGLAIS PUIS FRANÇAIS