Los Angeles, CA. - Junket, the four-piece alternative rock band from Orange County, NY., is back with new music after 10 years, with their killer single, "Red Handed". It has definitely been worth the wait to experience this single that fluidly combines introspective melodies with intense layers of sound.

Junket is Chris Wicher (vocals), Michael Miller (guitar), Kyle Hallenbeck (bass) and Chad Babcock (drums).
""Red Handed" was inspired by the TV show "Dexter", who is a serial killer for those who have murdered or harmed innocent people. His sister Deb, who is a detective, catches him in the act one time and they basically form a pact to never tell anyone." Wicher continues, "I thought it would be fun to write a happy sounding tune to such dark subject matter, and for it to be in first person, like I was actually Dexter talking to Deb. I feel like there's enough ambiguity for any listener to come up with his or her own meaning that's relatable to their lives."
"Red Handed" was produced by Sean-Paul Pillsworth at Nada Recording Studios, Montgomery, NY.
JUNKET
BRAND NEW Single
"Red Handed"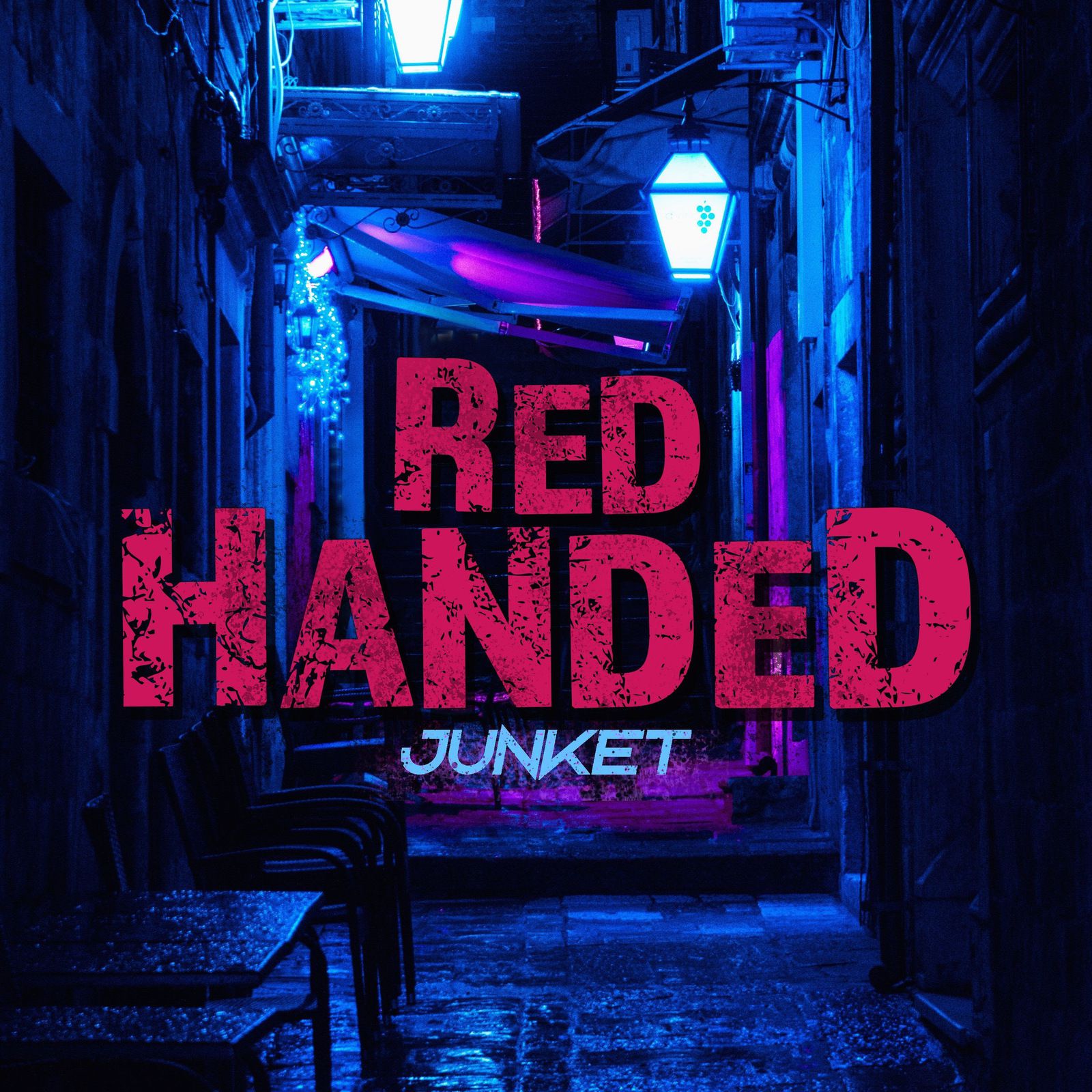 WEBSITE • FACEBOOK • INSTAGRAM

©
Layout :
Selection Sorties
...
FR 2017
•
2021
Transmitter

:

Under The Moon PR