With their eagerly-awaited new album 'Burn' set to land on the 7th May via Atlantic Curve, Lisa Gerrard & Jules Maxwell from Dead Can Dance team up with James Chapman from MAPS to unveil the record's first single 'Noyalain (Burn)', set for release Friday 12th March 2021.
Channelling the same rich aesthetic that they are known for, 'Noyalain (Burn)' makes for an incredibly dense and atmospheric listen. With its broad and colourful textures running throughout, the new offering comes accompanied by a wonderfully beautiful new video, which aims to highlight the intense and driven sound of this new release.
Speaking about the new single, Lisa said, "Noyalain is a song of welcome. An invitation to walk in peace, unlock the passive passion within, engage in the diversity of life and celebrate."
While Jules added, "Noyalain is the first song we created which began to play images in my mind's eye. Widescreen images of far horizons and great landscapes. Of the living world at its most devastatingly beautiful."
'Noyalain (Burn)' is lifted from the new album 'Burn', created by Dead Can Dance members Lisa Gerrard and Jules Maxwell alongside James Chapman (MAPS). The record began its journey more than seven years ago, when Lisa met Irish theatre composer Jules Maxwell before working together for the first time.
Although this record is a new release, its beginnings go all the way back to 2012 during that year's Dead Can Dance world tour. Originally brought in as a live keyboard player, Jules Maxwell helped create a new song with Lisa Gerrard called 'Rising Of The Moon', which was performed as the final encore of each show. By the time the tour finished in Chile in 2013, a strong affinity had begun to develop between the two of them and further opportunities to collaborate with each other resulted over subsequent years.
In 2015, when Maxwell was asked to submit songs for the Bulgarian choir The Mystery of the Bulgarian Voices (Le Mystère des Voix Bulgares), he approached Gerrard to co-write material and travelled to Australia to work with her in her home studio. The pair came away with four new songs for that release, as well as the building blocks for this new venture together.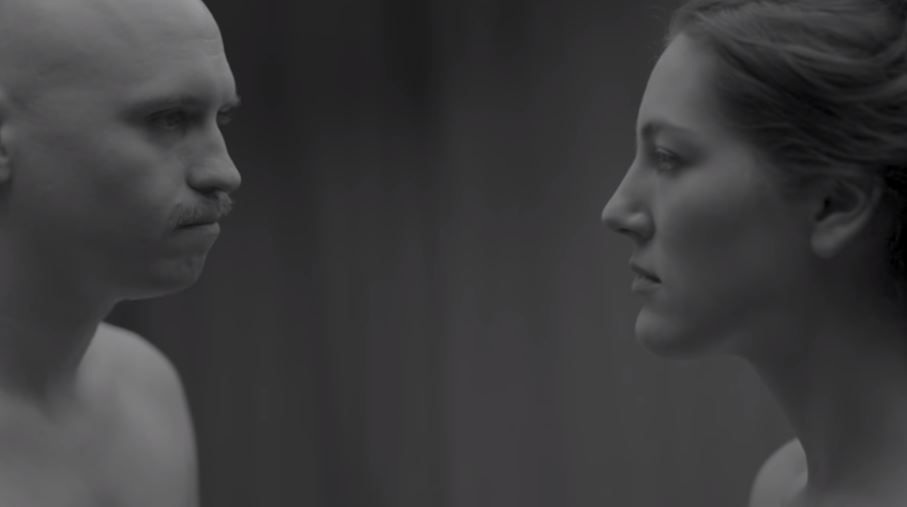 With Chapman joining the duo as producer, ideas began to be generated freely and over time a distinct sound for their work began to emerge. Their focus was to create a sound that was both euphoric and compelling, more inventive than what they had worked on separately in the past. From gentle beginnings, each track builds and intensifies, creating a hypnotic experience to listen to from start to finish.
With Lisa remaining in Australia, Jules adding his keys and percussion from France, and James bringing new light to the sound from England, the three were literally worlds apart, but those worlds fused in the music.
Recently, Jules Maxwell also released his sophomore solo album 'Nocturnes', Lisa Gerrard received a Grammy nomination and returned to Dead Can Dance to release the group's critically praised ninth studio full-length 'Dionysus', and James Chapman released MAPS 4th full-length album 'Colours. Reflect. Time. Loss'.
Stylistically, the new album 'Burn' is a diverse mix of electronica, alternative, cinematic soundscape and world music with hints of early Vangelis. Accumulatively, this is a stunning departure for all three of them.
Stream the new single 'Noyalain (Burn)' and accompanying video below from 12th March via Atlantic Curve.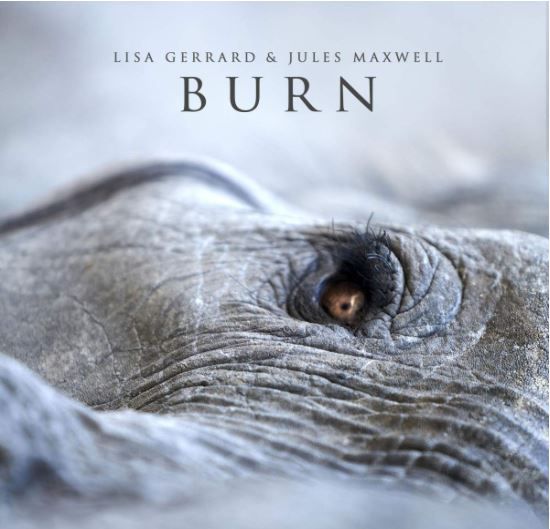 FACEBOOK LISA • TWITTER LISA • WEBSITE LISA
FACEBOOK JULES • WEBSITE JULES
'B U R N' T R A C K L I S T

1. Heleali (The Sea Will Rise) 2. Noyalain (Burn) 3. Deshta (Forever) 4. Aldavyeem (A Time To Dance) 5. Orion (The Weary Huntsman) 6. Keson (Until My Strength Returns) 7. Do So Yol (Gather The Wind)
Album 'Burn' set for release 7th May 2021 via Atlantic Curve
Pre-Order: https://orcd.co/lisajulesburn
© Photo by Mark Scott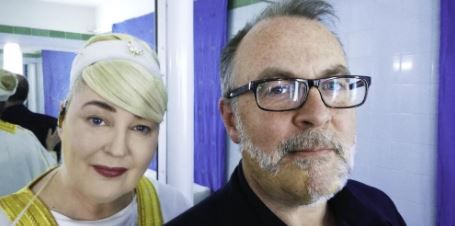 ©

Layout : Selection Sorties

...

FR 2017

•

2021
Transmitter
:
Mystic Sons