Emerging from the cocoon of her duvet castle, Sara Wolff is due to release her debut EP 'When You Left The Room' on 18th March 2021. After leaving Norway's mountaintop vistas of her native Bergen for Liverpool's inner-city suburbs, Sara's homespun lyrical alt-folk is a reassuringly real scrapbook of cautionary tales about days in bed, fraying relationships and botched social interactions whilst navigating the journey into adulthood.
The main theme of "When You Left the Room' is changes - changes that often feel quite painful and abrupt when they happen, Sara reveals. "Somehow these transitions always turn out, one way or the other, to be beneficial when you look back. I always write my songs in retrospect, looking back at what happened six months to a year later, so I can be more objective. This allows me to reflect on what was really going on inside of my head, and it has also taught me a lot about my own happiness - I have learnt how to value contradicting feelings. The contrast brings a new understanding - knowing what it is like to be very sad teaches you how to be very happy."
Nurturing her songs on a drip of wry humour and knitwear whilst her bedroom's whirring dehumidifier offers its own encouragement, Sara's 3-minute universes are written and arranged in the bay window of her Tox-teth home studio. Each song takes on a life of its own within the cosy chaos of her collected things; guitars, woolly blankets, half-drunk cups of tea, and shelves gently buckling under books and strange plants - a happy setting for apparently less happy songs, but its within such contrasts her inspiration seeps in.
"As humans our emotions can feel so significant and overriding," explains Sara, "but these can be broken down to basic feelings - sadness, jealousy, joy, anger. It's all just a brain response. The EP represents me growing up a bit more, finishing my studies, ending relationships. Someone out there will relate, so technically when I write songs for myself, I write for others too."
Whether wrapping words of unsettling truth into a more intimate embrace or attaching her thoughts to the agitated alt-rock of recent single 'You Like Talking About Yourself' (quickly capturing the attention of BBC 6music's Tom Robinson) Sara's whimsical lyricism is self-aware, playful, brutally honest, and akin to the charm of her favoured performers Benjamin Clementine or Blossom Dearie, she always puts the story first.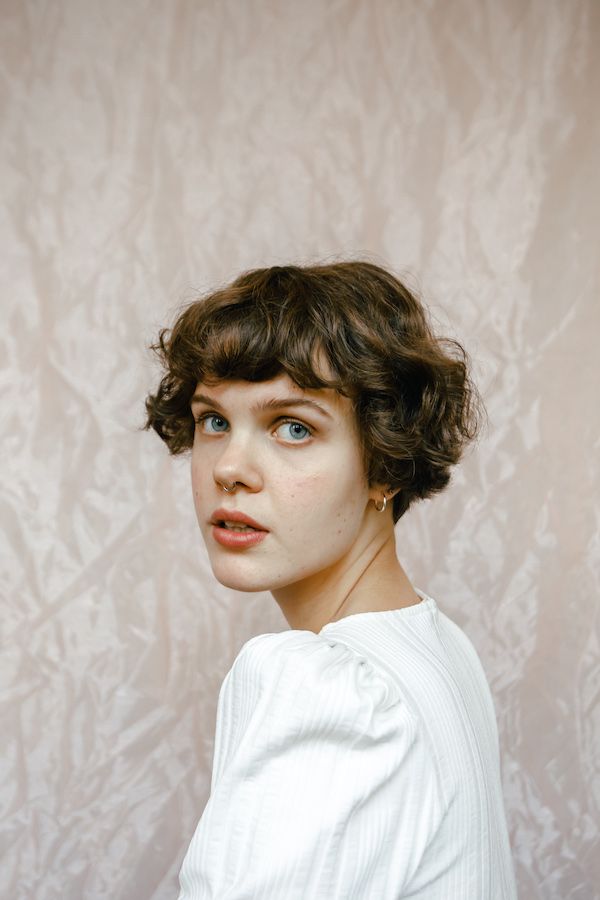 "Growing up I was fascinated by nature and nerdy fantasy books. I was always very intrigued by Bob Dylan's lyrics, which early on inspired me to create songs inspired by political issues as well as fairy tales. It's always been about the lyrics for me - fitting the right words with the right syllables - like a puzzle - finding ways to describe the indescribable." Wonderfully wonky yet understated, recalling the off-kilter approach of Fiona Apple and Cate Le Bon who paved the way for creativity at home, Sara's sound is a majestic and dreamily melancholic collage with her delicate vocals at the fore.
Self-taught on guitar, Sara implements four-part choral arrangements and en- gage in call-and-response conversations with her instruments, deliver a "la la la" as decorative as her Deirdre Barlow cardigans, and use minimalism to maximum effect.
"When I write a song, I always have a vision of what each part needs to do - how to support the story in the best way," she says. "I'll record vocals in a duvet castle in my little room, trying to get takes over dogs barking in the garden; I need my own cosy surroundings."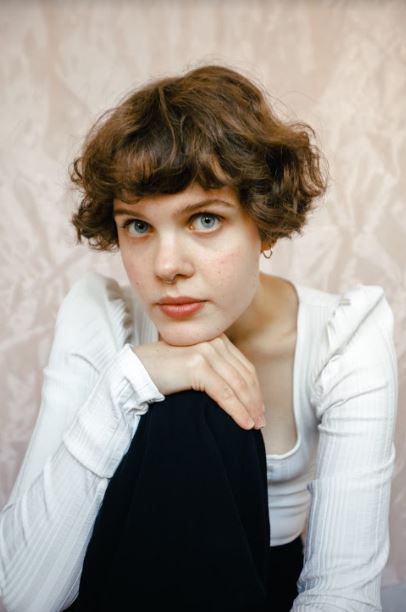 Co-producing her EP at Stockport's Eve Studios, the former vicar's mansion became a home away from home, allowing her to tinker with its vintage Roland Space Echo and their 1960s Farfisa organ; ample opportunity to flex her buoyant production style and capture the genre-bending, tension-building, guitar and drums of Radiohead's 'Weird Fishes' or Ethan Gruska's 'Maybe I'll Go Nowhere,' whilst enlisting friend and talented music producer, mix and studio engineer, Adam Rothschild (Early Hours).
"Adam took an objective view on my demos and together we brought them to life in a way I never could've done on my own. His tuned in ears and knowledge about music production added the polish it needed." tells Sara. "Working together was easy; creds to him for putting up with my stubborn self!"
With growing support in her Merseyside home's collaborative DIY scene, Sara has performed at some of the city's historic venues alongside SOAK, Lyla Foy, and Francis Lung (Wu Lyf) although, unlike her own melodic offerings, this adopted Liverbird is not ready to flee her newfound nest yet.
"I came to Liverpool to study, but stuck around because of the kind people, the sea and cheap rent, haha! It's so supportive; I've found great friends and fellow musicians who inspire me so much and am now excited for the whole EP to be heard – each song is different, which I love, and can't wait to finally let them go into the world on their own."
Sara Wolff
When You Left The Room
Debut EP released 18th March 2021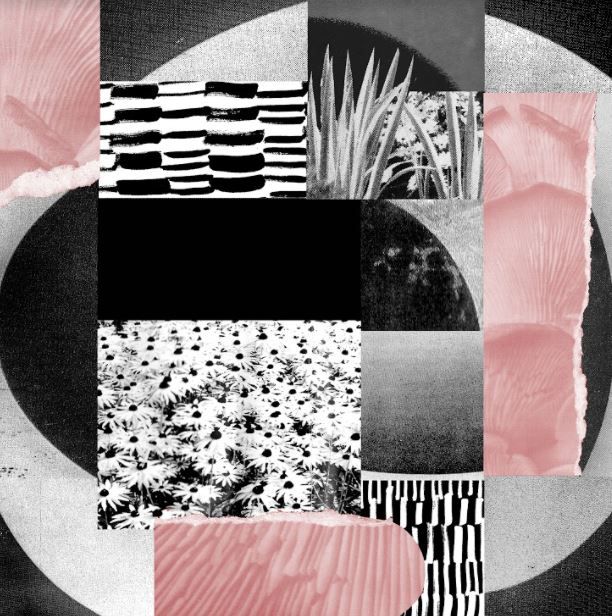 YOUTUBE • INSTAGRAM • TWITTER • SPOTIFY

© Photo
@mariekemacklon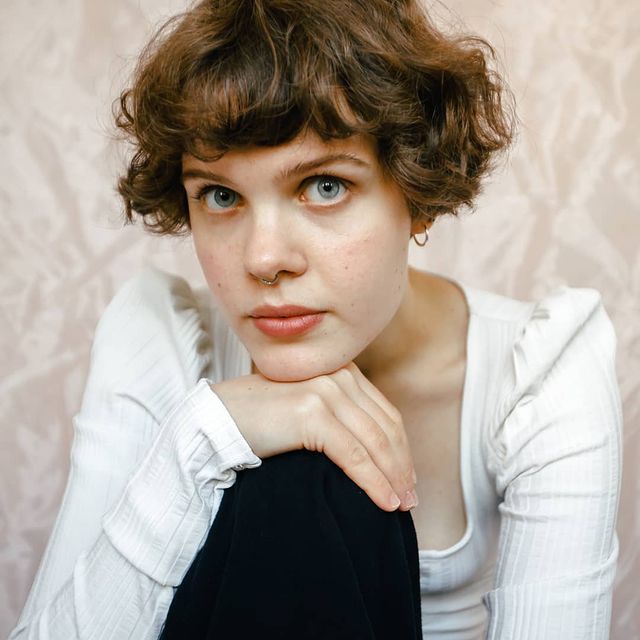 ©

Layout :

Selection Sorties

...

FR 2017

•

2021
Transmitter
:
In House Press