Barrelling through the saloon doors with wobble-pop indie anthem 'Daddy's Gone For Cigarettes' and a point to prove, Trunky Juno continues his exploration of lo-fi bedroom pop, injected with a healthy dose of Americana. Driven by a gigantic hook capable of uniting hipsters and truckers alike, the track deals with running away from problems and expectations for a little while – or maybe even forever. As Trunky explains:
"Sometimes we all feel like going out to buy cigarettes and never coming home. Escaping reality by shaving your head and moving to a farm in the Outer Hebrides. Or maybe just turning your phone off for a few days. I loved the phrase "Daddy's gone for cigarettes" so much and decided to write a track around it. It took a really long time to get it right, but I hope the message is one the average anxious millennial cowboy/cowgirl out there can enjoy."
During a successful yet reclusive 2020, Trunky Juno released his debut EP 'Too Many Teeth', gaining support from Beats 1 (Zane Lowe), BBC Radio 1 (Jack Saunders), Spotify's Fresh Finds, Indie List & Hot New Bands UK playlists, as well as plentiful scribblings via The Line of Best Fit and DORK. Trunky also earned a spot performing at BBC Radio 1's Virtual Big Weekend and was anointed a BBC Focus Artist for 2021. As if this wasn't enough, he has been nurturing new tracks and sounds during Lockdown(s), recently signing with London-based tastemaker indie label Young Poet Records.
'Daddy's Gone For Cigarettes' will be released 19th March 2021 via Young Poet Records.
"The appetising blend of hazy dream-pop and a nostalgic ballad make for a memorable recipe that lingers like an anthem long after the song finishes."
(The Line of Best Fit)
"Bedroom pop with a lot of love"
(Dork)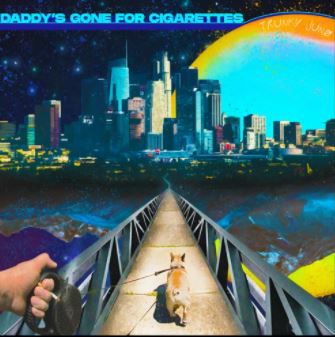 D I S C O V E R
Instagram • Soundcloud • Facebook • Twitter • TikTok
©

Layout :

Selection Sorties

...

FR 2017

• 20/03/

2021