With her highly-anticipated new album 'HR' set to land in the coming months, Irish-born but Brighton-based songwriter, producer and vocalist Meljoann (Mel-Joe-Ann) has now returned to deliver her captivating new single 'Overtime'.
Following on from the success of her previously shared gem 'O Supervisor', 'Overtime' sees her return with more of that distinct and shimmering RnB aesthetic she is known for. Blending adventurous production with her own forward-thinking direction, her latest cut makes for a bold and enticing listen.
Speaking about the new offering, she said, "'Overtime' is about the emotional labour we do, under gendered systems of control that thrive in the workplace. It tells the story of a woman alienated from her own survival instincts, who is subjugated by a predatory boss."
Described as "Ireland's most under-rated pop star" (Ian Maleney- promoter), Meljoann has been steadily growing hype for DIY releases on her label, Boy Scout Audio. In 2009, she released her debut project the 'Tour Guide' EP, which began the trend of Meljoann's hard-hitting lyrical realism and her willingness to speak on the most pressing topics of the day.
The EP was soon followed by her critically acclaimed debut album Squick (2010), described as a "blissed-out and totally futuristic" (State Magazine); "enticing and fascinating" (Irish Times), "brave" (Metro Herald), "ear boggling" (The Sunday Tribune).
These releases were followed by the BBC Radio 6 Music supported dance album Masterkinder: Rainbow in my Mind (2014), which was released under the alias Scout Hardcastle.
In 2020, she received a highly coveted £10k grant from the Arts Council of England to make 5 videos for her forthcoming album 'HR'.
The first single was 'Company Retreat' (2020), which "thumps like Prince's 'Controversy'" (Moo Kid blog) and was playlisted by Nialler9 (Ireland) and DJ Carpigiani (Poland). The follow-up, 'O Supervisor' (2020), was described by The Last Mixed Tape as "inventive, vibrant and frantic" and championed by Seattle radio station KEXP.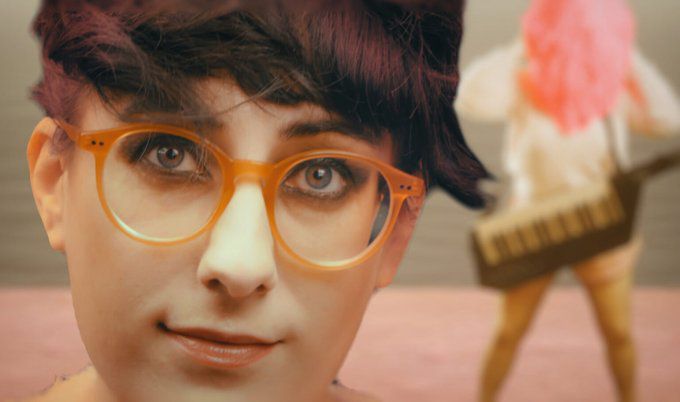 Her final single of 2020 was the frantic 'Trophy Wife', which subverted the trope of the modern woman. It was selected as Track of The Week by RTE 2FM's Dan Hegarty upon its release, which in turn led to Meljoann recording a live home session for Hegarty's RTE 2FM show.
Before this was the gently 'self-leaked' single 'Personal Assistant' (2017), a soft release which nonetheless found itself championed by an array of noteworthy US/UK journalists on The Singles Jukebox panel, and heralded as sounding like "an experimental Janet Jackson" (Nialler 9), and Assf**k the Boss (2019), described as a "nightmarish R&B musical" (CMU Approved) and supported by Dummy Mag and BBC Introducing.
Over the years, Meljoann has played support for artists such as Ghostpoet, Telepathe and Mu-ziqas as well headliners and raves on the Irish and Berlin scenes. Her live sets contain pop songs, dance tracks, disorientating sound design, and visual projections with dystopian power-point slides.
These latest singles from her forthcoming album 'HR' have received steady radio support across Ireland, London, Brighton and KEXP in the US.
Meljoann delivers the shimmering new single 'Overtime',
Out 25th June via Boy Scout Audio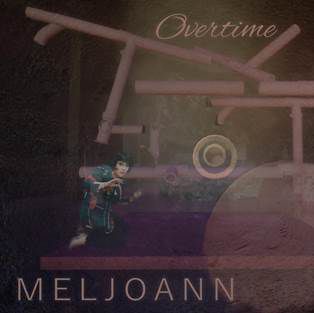 D I S C O V E R
FACEBOOK • TWITTER • SOUNDCLOUD
BANDCAMP • YOUTUBE • SPOTIFY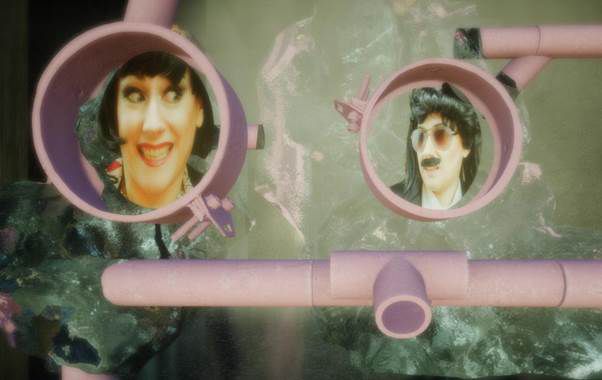 ©
Layout :
Selection Sorties
...
FR 2017
•
2021

Transmitter
:
Mystic Sons
DIFFUSION June, 25, 2021