Following the announcement of their highly anticipated debut EP 'Vultures', KHARTOUM return to unveil the collection's next sweeping offering 'Took It All Away'.
Continuing to build on the band's vibrant aesthetic, 'Took It All Way' mixes enticing contemporary indie-rock grooves with an insouciance reminiscent of 70s era Rolling Stones, featuring electric and acoustic guitars, brass and a foot-tapping beat. The track was produced by Hugh Worskett (Michael Kiwanuka, Will Joseph Cook) and showcases a technicolour sonic palette that perfectly fits these emerging summer months. Similarly vibrant artwork and visuals are provided by regular collaborator Nicholas Delap who works with the likes of Charlotte Rutherford and Ashnikko.
Speaking about the new track, the band said, "Took it All Away started as a patchwork of ideas that were woven together around the theme of dependencies in relationships. There's a fine line between wanting to hold on to things because they are convenient and keeping a relationship alive and making the necessary changes to preserve ourselves. We're all looking for heroes and leaders but acknowledging the things that make us wild is what keeps us true to ourselves."
Khartoum return with sweeping new single 'Took It All Away'
ahead of the release of their debut EP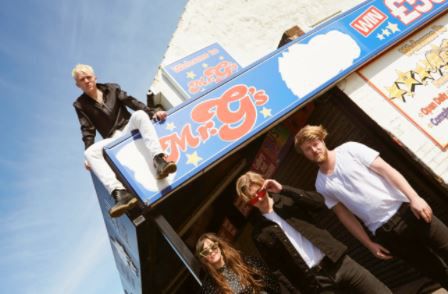 Vultures EP' will be available from 20th August 2021
via Young Poet Records
Khartoum were formed in 2017 and have previously drawn comparisons to the likes of Wolf Alice and Sunflower Bean alongside heroes Primal Scream and The Rolling Stones. After playing their first ever live show at the Musée du Louvre in Paris and building up a loyal following tearing up stages across London, the band have also taken part in Extinction Rebellion's blockade of Marble Arch, London in 2019.
The band's monthly residency at London venue Laylow has seen the likes of Sir Mick Jagger dancing in the front row, and during the first COVID lockdown the band took to the venue's rooftop to perform a set to locked down Londoners via a drone camera. They have received support from the likes of Spotify (Hot New Bands), Apple Music, CLASH, BBC Introducing on Radio1, Hoxton FM, Amazing Radio and Rinse FM, and their performance at Glastonbury 2019 was described by renowned music journalist Neil McCormick as "capturing the true spirit of the festival" and "the essence of Rock n Roll".
The 'Vultures' EP will be released via tastemaker London indie Young Poet, on the 20th August.

"It is clear that they are situating themselves amongst indie-rock royalty" – Wonderland
"Sounding massive... the guitars, the drums, everything just feels right" – Gemma Bradley, BBC R1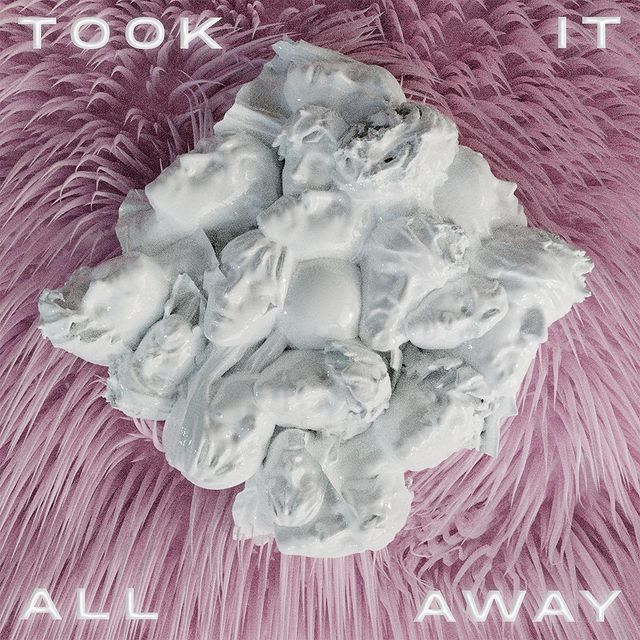 D I S C O V E R
WEBSITE • INSTAGRAM • FACEBOOK • TWITTER
L I V E
1st July - The Old Blue Last, London
9th July - Laylow (monthly residency)
16th July - Chalfest
30th July - Laylow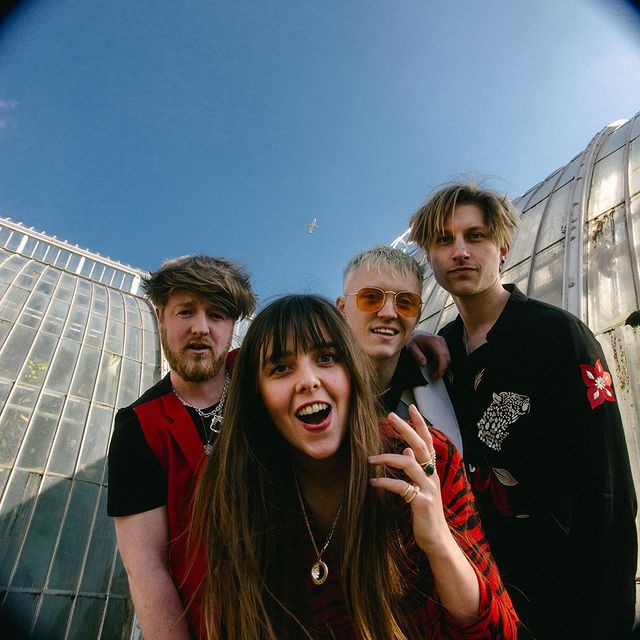 ©
Layout :
Selection Sorties
...
FR 2017
•
2021

Transmitter
:
Mystic Sons
DIFFUSION July, 6, 2021