Meljoann (Mel-Joe-Ann) is undoubtedly a force to be reckoned with. The Irish-born, Brighton-based songwriter, producer and vocalist is set to return with her sophomore, experimental pop album HR.
Following on from the success of her previously shared gems O Supervisor and Overtime, her forthcoming record sees her return with her shimmering R&B aesthetic and satirical flair. Blending adventurous production with her own forward-thinking direction, HR makes for a bold and enticing listen.
Whilst appearing as fun, noughties-tinged pop jams, in this full-length Meljoann lifts the rug on the adversity of the patriarchy modelled by a workplace environment. Speaking about the new album, she says:
"HR represents the ways in which we collude with, prop up, and replicate capitalism in our relationships and inner lives. Its underlying concept describes our economic fundamentalism as a self-fulfilling model of reality that no-one escapes from: our utility as Human Resources"
The music is a sonic reflection of the album's tropes. With beefy bass and ethereal synths frequently distorting for subtle off-kilter moments, they signpost the social unease that HR commentates.
Described as "Ireland's most under-rated pop star" (Ian Maleney- promoter), Meljoann has been steadily growing hype for DIY releases on her label, Boy Scout Audio. In 2009, she released her debut project the 'Tour Guide' EP, which began the trend of Meljoann's hard-hitting lyrical realism and her willingness to speak on the most pressing topics of the day.
Over the years, Meljoann has played support for artists such as Ghostpoet, Telepathe and Mu-ziqas as well headliners and raves on the Irish and Berlin scenes. Her live sets contain pop songs, dance tracks, disorientating sound design, and visual projections with dystopian power-point slides.
These latest singles from her forthcoming album 'HR' have received steady radio support across Ireland, London, Brighton and KEXP in the US.

"Overtime bounds forward on a meaty kick and blocky synths, while trickling atmospherics frame her effervescent vocal"
BEATS PER MINUTE
"Wonky R'n'B… in her unique, off-kilter way"
HOT PRESS
"a thoughtful and very listenable piece of pop performance art"
INDIE MIDLANDS
"Sounds like a long-lost soul-pop album from the mid-1990s as remixed by Aphex Twin"
METRO HERALD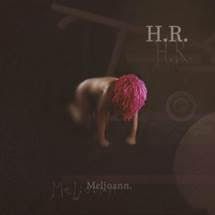 D I S C O V E R
FACEBOOK • TWITTER • SOUNDCLOUD
BANDCAMP • YOUTUBE • SPOTIFY
HR comes out on 30th July 2021 via Boy Scout Audio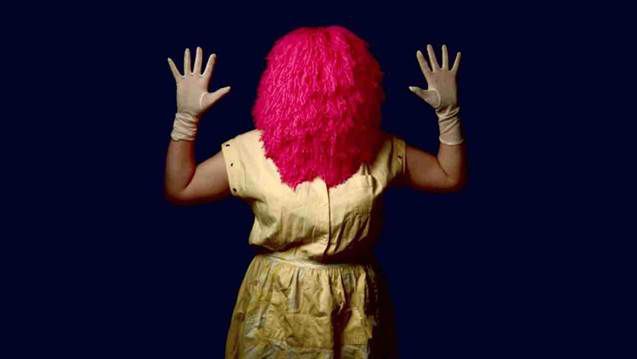 ©
Layout :
Selection Sorties
...
FR 2017
•
2021

Transmitter
:
Mystic Sons
DIFFUSION July, 30, 2021