Ruth Lyon is a singer-songwriter of intense honesty and an impulse to say it how it is. Making a unique brand of 'baroque-pop' she bares her soul with courage and conviction - full of stark self-reflection but also a knowing nod to the absurdity of life. She returns to drop her latest single "Fast Food" on July 23rd.
Upbeat and effervescent, "Fast Food" is an irresistible pop gem that draws you in from the get-go with Ruth's captivating and confident vocal delivery over an incredibly danceable rhythm section. It's impossible to stay still while listening to Ruth's lighthearted take on an almost nihilistic sense of timelessness many of us felt over the past year. Supported in the chorus by more captivating melodies and euphoric brass, "Fast Food" will grab a hold of your attention and not let go.
In 2019 Ruth released her first single "I'd Give It All" (under the name Ruth Patterson) which received support from 6 Music, Radio X and Spotify editorial. In 2020 Ruth cemented herself as one of the North East's most important voices, when Sage Gateshead named her Artist-in-Residence. Over the course of the year, despite being thrown into turmoil by the pandemic, Ruth released two more singles, the evocative "Sink or Swim" and "Somebody Else", for which she received the PRS Women Make Music award and was named as BBC Introducing in the North East's Hot Tip 2021.
Co-producing with Rhiannon Mair (Laura Marling, LUNA) and Cameron Craig (Amy Winehouse, Katie Melua) Ruth explores her different identities - from the louche rock star to the bittersweet poet, looking for love and a place in the world. Classically trained but with an eye for the catchy chorus and bright, pop melodies, Ruth sweeps from self-questioning piano ballads and lush string arrangements to hands-in-the-air indie bangers. With the raw energy of a young disabled person who has constantly had to adapt to life's twists and turns, her introspective and sometimes droll twist on storytelling brings up questions you never knew you should be asking.
Speaking about the single, Ruth said "Over the last year, I morphed into these strange characters taking on different personas, discovering my green fingers in my backyard, delving into DIY, spending a huge amount of time in the bath and getting all dressed up just to drink pink fizz on my couch covered in takeaway boxes. It has been fantastic to have that space to do what I want…no pressure. It's the kind of tune you want to bop to but it's also about unlearning the societal pressures of how we portray our fake, perfect lives on social media and warped beauty standards. I loved making the video in my living room bringing all these characters to life and generally getting a bit weird! There's so much beauty and creativity in imperfection and I celebrate that."
'Fast Food' will be released July 23rd via Pink Lane Records.

"emotive piano lines are underpinned by understated percussion, with foreboding strings adding to the drama. Ruth's mellifluous vocals are utterly captivating, transporting the listener on a gently terrifying journey into the darkest part of their own psyche."
Narc Magazine
OUT 23rd JULY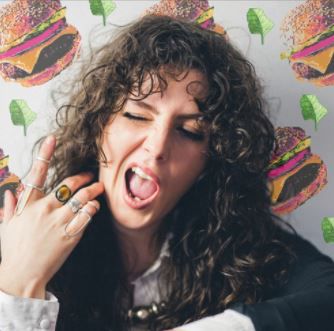 INSTAGRAM | TWITTER | FACEBOOK | YOUTUBE | WEBSITE
L I V E
July 25th - Latitude Festival - BBC Introducing stage
July 31st – Newcastle Upon Tyne, UK - Alphabetti Theatre
Oct 20th - London, UK - Colours (supporting Martha Hill)
Oct 27th - York, UK - The Fulford Arms (supporting Martha Hill)
Oct 28th - Hull, UK - New Adelphi Club (supporting Martha Hill)
Nov 21st - Newcastle, UK - Brave Exhibitions Festival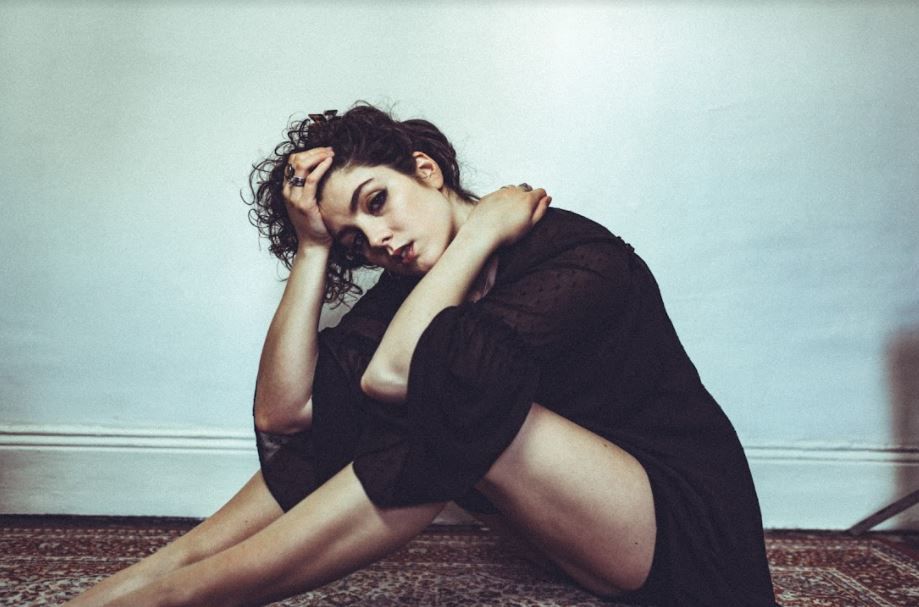 ©
Layout :
Selection Sorties
...
FR 2017
•
2021

Transmitter
:
Mystic Sons
DIFFUSION July, 23, 2021