The F16's have been dominating India's music scene for over a decade, developing their own unique brand of eccentric and danceable alt pop. Deemed an 'artist to watch' by Rolling Stone early in their career, The F16's have held up to the high expectations, becoming a mainstay at major festivals and venues across the country, and have just been added to Spotify's RADAR program. After two EP's and a full-length, the four-piece return in 2021 with their EP 'Is It Time To Eat The Rich Yet?' and latest surprise single 'Sucks To Be Human', out October 10th via House Arrest. The project is a paradoxically joyful celebration of the human condition under duress, scored by some of the finest pop music India has to offer.
Carrying on with their own distinct flair for smooth and vibrant alt-pop production, 'Sucks To Be Human' is a physco-cosmic end-of-the-world anthem that leaves listeners dancing to their doom, or begging to be abducted. Following on from the other tracks on the EP that cover themes of disillusionment and discontent with the current state of our planet, 'Sucks To Be Human' documents a relatable and pessimistic desire to leave this planet and all its corruption behind. In despair they sing 'how did we end up with a planet left in ruin? we're fighting battles that we only keep on losing… apologies but it sucks to be human.' The music is paradoxically upbeat and lighthearted, the maximalist approach to this track is bursting with sci-fi synths, sparkling guitar lines and grooving bass.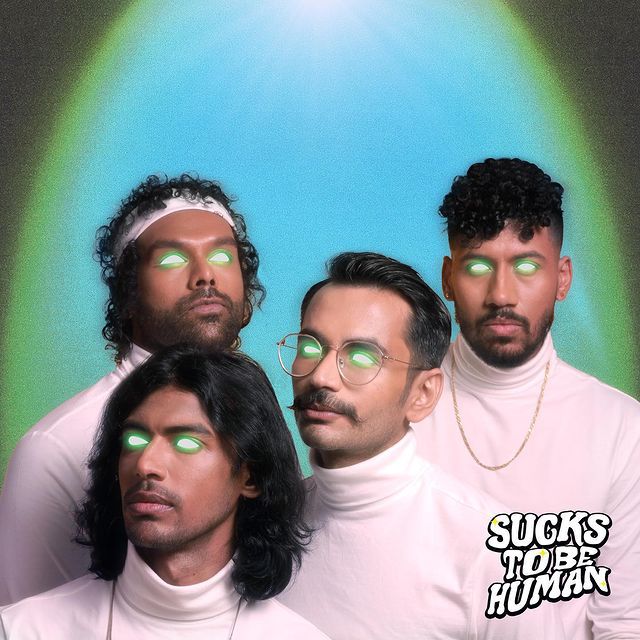 'Is It Time To Eat The Rich Yet?' reportedly sees the band pushing their sound to the furthest reaches of their influences. When the world was in lockdown the group holed up to write and record their EP, moving in together and bringing Harshan Radhakrishnan's studio with them. Starting each day of the EPs production listening to Frank Sinatra and classic jazz tracks is an influence that shines through in the nostalgic groove and skilful brass arrangements on songs like 'Trouble In Paradise' and 'The Apocalypse'. Throughout the day the four would listen to a varied mix of genres from psych rock to post-punk to trap music, with artists like Vince Staples and The Strokes on repeat, accounting for the diverse eclecticism of the record.
While the EP continues the Indian quartet's long-held reputation for crafting escapist, pop leaning indie rock, it also reflects the fact that we can no long remain oblivious to the social, environmental, economic, and political injustice that plague our world. It shouldn't be surprising that the members of The F16s saw last year as a year for the 'awakening of the oppressed,' especially in their native India, where the pandemic managed to further magnify the stark inequalities between the oppressed poor and working classes and the greed, negligence, incompetence of those in power. And as a result, the dreams of a 'swimming pool and a yacht' on 'WKND FRNDS' is completely shattered — and revealed to be vapid and silly.
Speaking about the single, Abhinav Krishnaswamy said "In some ways, "Sucks to be Human" (STBH) truly encapsulates the feeling behind this record. It was recorded completely within that fateful April-May worldwide lockdown, and while the rest of the tracklist began altering itself, imbued with the trademark feeling of isolation, "STBH" was moulded entirely from that feeling. Imaginary and outer-planetary friends take the place of WKND FRNDS since weekends have all but melded into each other, the walls closing in as our protagonist recedes further within in search of an escape route. Why stick around when there's entire universes to explore?"
For vocalist Joshua Fernandez, the song is about "human short sightedness combined with their pride and wilful ignorance literally destroying the world. Brain dead rotting world of humans who's core existence depends on nothing more than consumerism and pop culture. No matter how many people you are surrounded by, no matter how similar we look, no matter how many similarities we have with other people you just feel like the world is not yours. Society is a hack. Can we please get abducted already?."
'Sucks To Be Human' will be released October 10th via House Arrest. This is the third single from The F16's upcoming EP 'Is It Time To Eat The Rich Yet?', set for release October 22.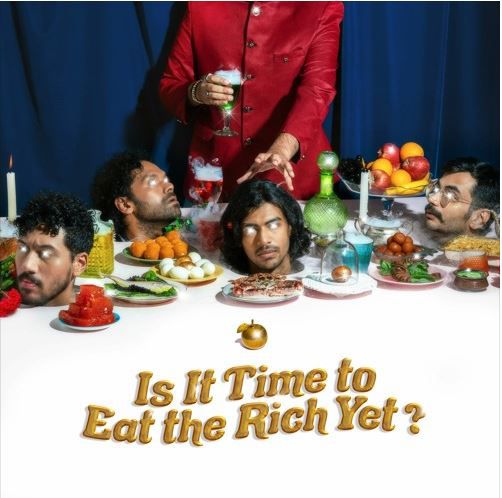 D I S C O V E R
INSTAGRAM | TWITTER | FACEBOOK | YOUTUBE
OUT 10TH OCTOBER
'Is It Time To Eat The Rich Yet?' EP out October 22 via House Arrest
"A deep sense of melancholia packaged in complex rhythms... Quite the stunner, this one"
— Rolling Stone
"Few bands in India's so-called 'indie scene' have shown the kind of promise that Chennai-based alternative/electro rock band The F16s has."
— Red Bull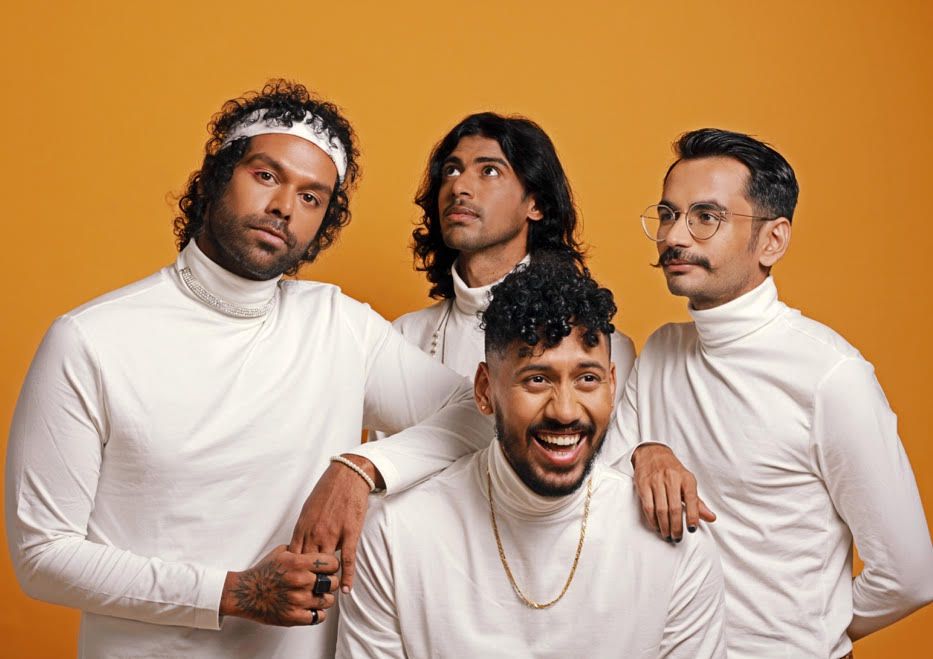 ©
Layout
:
Selection Sorties
...
FR 2017
•
2021

Transmitter
:
Mystic Sons 10
/
4
DIFFUSION October, 12, 2021