Big Stir Records is proud to announce the upcoming release of EARWORMS , an all- new album from Croydon, England-based singer, songwriter, producer and all- around musical renaissance man NICK FRATER .
The record, featuring the first single "It's All Rumours," is out on vinyl LP, CD, and streaming on all digital platforms November 19 and is up for pre-order at www.bigstirrecords.com and everywhere now. It's ten new tracks from Nick and an all-star supporting cast, each one delivering on the title's promise of unshakable melodies and Frater 's reputation as one of the most reliably delightful tunesmiths on the global pop rock scene.
To be sure, titling the record Earworms is an audacious move even for an artist coming of a rapid-fre pair of widely celebrated albums: 2020's BSR release Fast & Loose (recipient of a fve star review in Shindig! Magazine ) and Full Fathom Freight Train which raked in Year's Best nods including International Pop Overthrow's Album of the Year honor in 2019.
But it's not hyperbole: those high standards notwithstanding, the hooks on the new album have extraordinary sticking power, taken into timeless territory by Frater 's astute choice of musical settings. "I wanted to make an album that sounds and feels like a lost treasure from the mid '70s melodic rock scene," says Nick . "I'll leave it to your ears to decide, but I think we got pretty close!" Having deliberately chosen a sonic palette from that era and then combining the vibe with his songwriting chops and lyrical wit, Frater has made a record that could have been found in the racks alongside Breakfast in America , In Colour or The Stranger .
You can hear it in the infectiously crunchy drive of the single, the AM-ready electric piano balladry of "Star-Crossed," and the sweet jangle-meets- doo-wop confection called "Buggin' Out"... and in the sunny harmonies that adorn Frater 's dry English wit across the entire record.
Recording at home in Croydon and prevented by lockdowns from calling on his regular band and studios, Frater has instead pulled together an impressive coterie of home recordists spread across the UK and USA from his impressive Rolodex of collaborators. And what a virtual band they add up to, featuring a who's who of guest musicians including Roger Joseph Manning Jr . (Jellyfsh/Beck), Darian Sahanaja (Wondermints/Brian Wilson), Mike Randle (Love/Baby Lemonade), Dana Countryman , and many more from the Big Stir family and beyond.
While the musical muscle helps Frater nail the radio-ready vibe, it's his vocal delivery and gift with a turn of phrase that makes Earworms a record for the modern era. The title of the heavy-6/8 outing "Who Says I Need A Plan At All?" alone speaks to the clever wordplay to be expected here. There's also the Steely Dan-tinged "Desert Ships", based around myths and legends of the Californian deserts from stories of Viking longboats being found stranded miles inland by pioneers, to Gram Parson's body being stolen and driven out to Joshua Tree.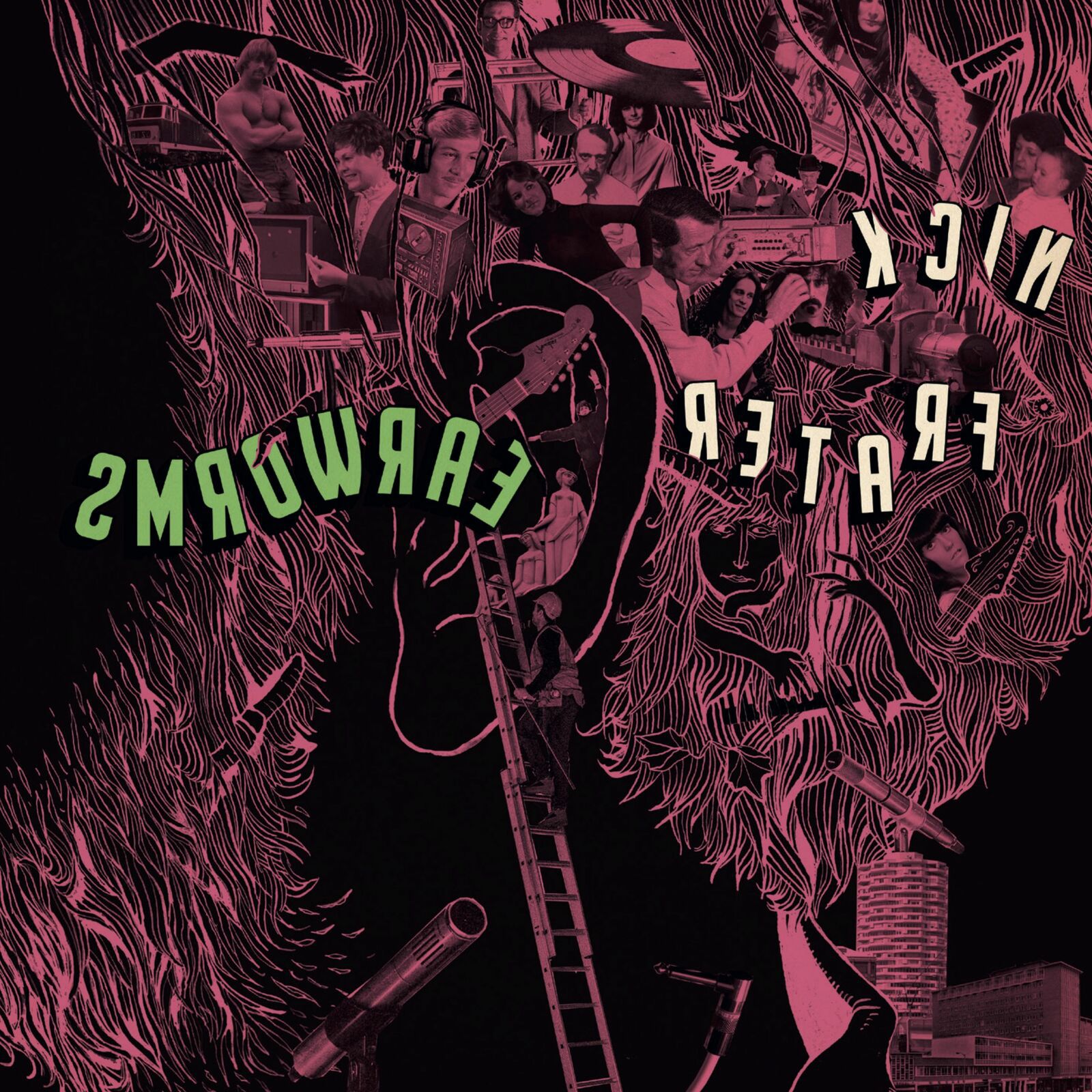 Elsewhere, witheringly comedic takedowns of both Ayn Rand and religious fundamentalism dot the melodic but blistering "Not Born Again" (with Nick Bertling pounding the drums). And who but Frater would wrap a breezy shufe like "Lucky Strike" around the lyrical hook "I wish I knew what you're thinking, it'd save me from asking and pissing you of"? They say you should never judge a book by its cover, but it bears mention that the cover artwork here is wonderful, shown of to best efect on the LP edition.
The intricate sleeve design by Adam Mallett is a collage of images from Frater 's life and music, woven into a hand drawn giant ear, evoking some of the vibe of the Revolver cover but hinting at the psychedelic and magpie-like sonics on the record. The pitch- perfect aesthetic spills over into the music video for "It's All Rumours," which is rife with visual in-jokes every bit as clever as Frater 's lyrics for the record.
It all adds up to a stack of tracks that's simultaneously one of the most instantly accessible and soulfully quirky collections Big Stir has ever been honored to ofer. The album is destined to amass at least as many accolades as its predecessors, but more importantly, it'll keep listeners compulsively humming its tunes tunes for days on end just as its title promises... and thanking Nick Frater for the Earworms .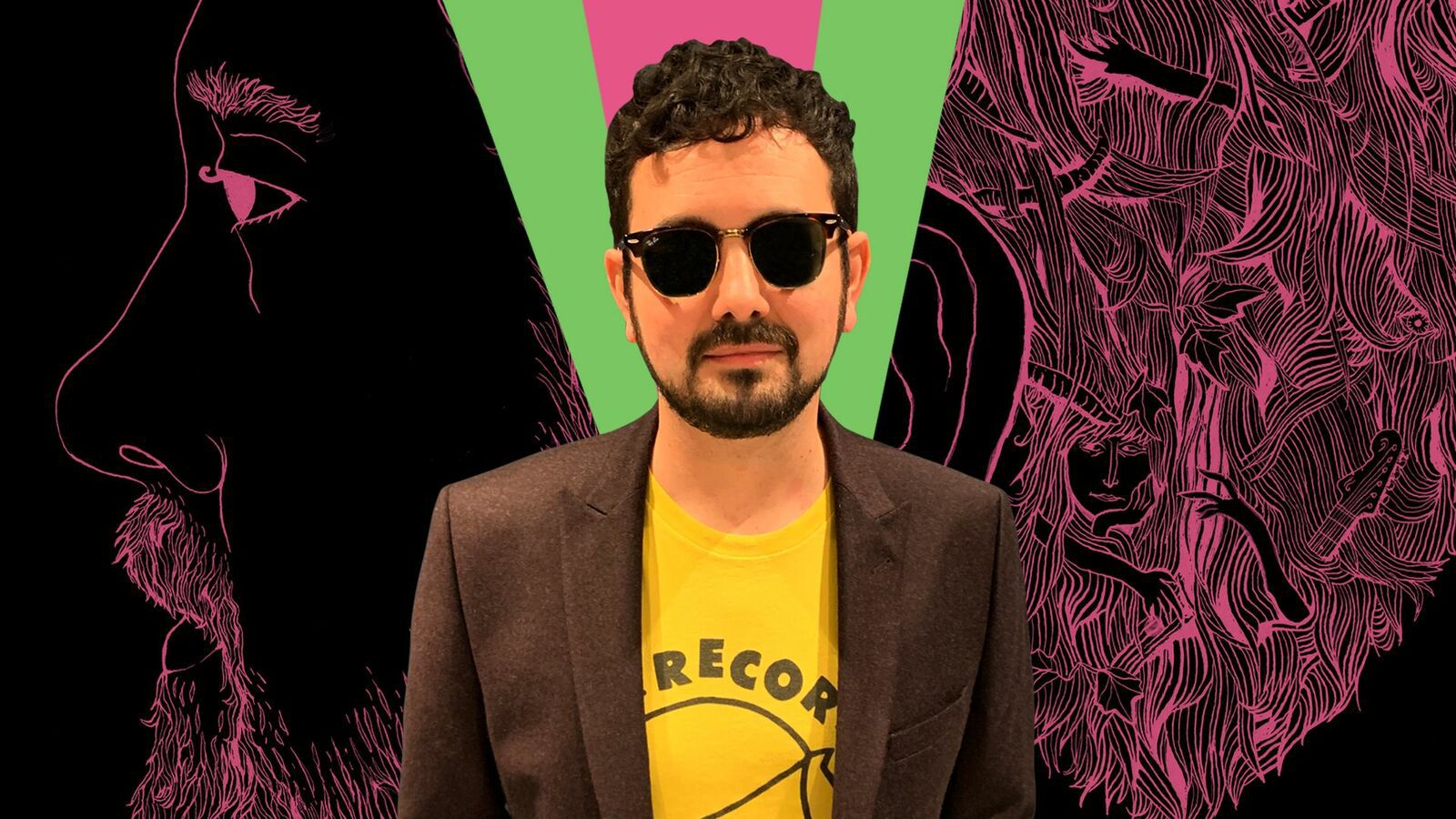 ©

Layout

:

Selection Sorties

...

FR 2017

•

2021

01

TRANSMITTER
: BIG STIR RECORDS
DIFFUSION NOVEMBER,19, 2021