Carter Family meets Addams Family in Easy Listening for Jerks, two new covers EPs by gold-certified prairie pickers The Dead South.
Part II, detailed today, is inspired by the band's own pre-show playlist, and includes songs by System of a Down, The Doors, Cold War Kids and Ween. The Dead South dust off "People Are Strange," with an entertaining video that puts an intergalactic spin on the song's theme of alienation.
On "Chop Suey," not a no-brainer for an acoustic band without a drummer, the band transcends the song's metal origins and doubles up on Scott Pringle's vocals for a sound as big as the first. Part II also sees the vocal debut of banjoist Colton "Crawdaddy" Crawford, who offers a deadpan rendition of Ween's "Help Me Scrape The Mucus Off My Brain." Easy Listening for Jerks are the first releases that see all four members taking lead vocal turns.
Rich with quality finger picking and replete with harmonies, Easy Listening for Jerks offers many new moods of songs we think we know so well. Under a title that recalls the songwriting humour of Roger Miller and Steve Martin's comedy stylings alike, the EPs offer a surprising and compelling mix of gravity and levity. From Earl Scruggs to Serj Tankian, the two parts of Easy Listening for Jerks find surprising common ground between traditional bluegrass and hard rock in the selection of songs of estrangement, misanthropy and adversity. Foggy Mountain Boys, but make it Beetlejuice.
Easy Listening for Jerks, Parts I & II arrive in full on 📌 March 4, 2022.
📌 release date to find in the blog calendar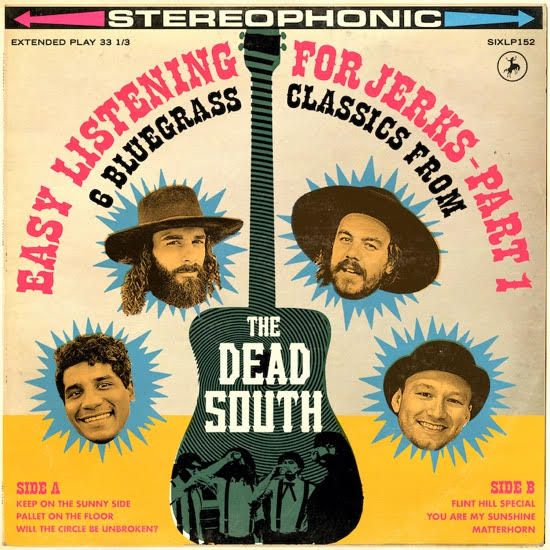 Easy Listening for Jerks Part I Track Listing:

1. Keep On The Sunny Side
2. Pallet On The Floor
3. Will The Circle Be Unbroken
4. Flint Hill Special
5. You Are My Sunshine
6. Matterhorn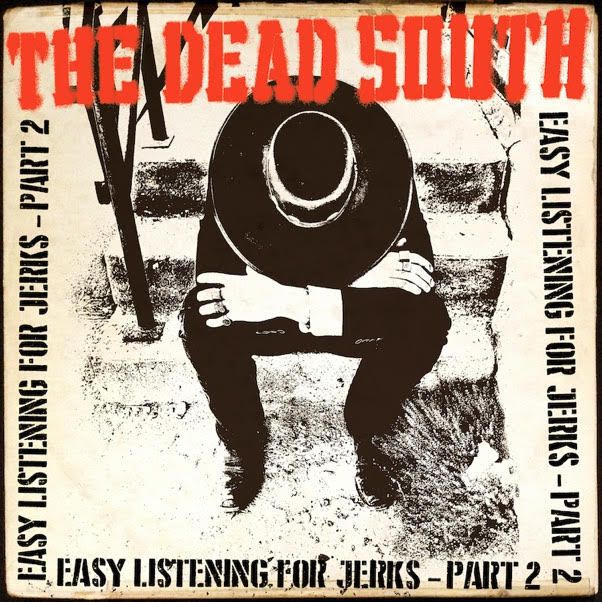 Easy Listening for Jerks Part II Track Listing:


1. Yahoos and Triangles (Intro)
2. People Are Strange
3. Chop Suey
4. We Used To Vacation
5. Help Me Scrape The Mucus Off My Brain
6. Saturday Night
7. 96 Quite Bitter Beings
With banjo, mandolin, cello and guitar, The Dead South certainly look the part of bluegrass traditionalists. But, as outsiders to the bluegrass world by circumstances of geography, they're from the Canadian prairies, and by influences, equal parts finger-picking and punk, there are few comparisons to be made for the four-piece acoustic band. With a global following sparked by YouTube, early success in German rock clubs and now, sold out shows at iconic venues in many continents, this is no country for old-time string purists.
A brotherhood first and foremost, formed in university and forged on the road, The Dead South are quite comfortable in their role as a total anomaly most everywhere they go. Their progressive, tightly-constructed approach to acoustic music that favours intricate solos and harmonies has brought two JUNO Awards for Traditional Album of the Year, the most recent for the Muscle Shoals-made Sugar & Joy (2019). The Dead South followed up in 2020 with Served Live, a double live album that celebrated and supported the live music industry in a time of crisis.
With their newly-announced double EPs Easy Listening for Jerks, Parts I & II, The Dead South find their own balance between their punk origins and the bluegrass world of their sound. A strong statement about identity, influence and inspiration, the new EPs show a band stepping out into new musical territory while also staying true to themselves.
Germany (2021)
Nov 2 - Wiesbaden, DE - Schlachthof
Nov 3 - Amsterdam, NL - Mlekweg Max
Nov 4 - Dusseldorf, DE - Zakk
Nov 5 - Weissenhauser Strand, DE - Rolling Stone Beach Festival
Nov 7 - Hamburg, DE - Docks
Nov 8 - Stuttgart, DE - Longhorn
Nov 9 - Nuremberg, DE - Lowensaal
Nov 10 - Berlin, DE - Columniahalle
Nov 15 - Dresden, DE - Alter Schlachthof
Twin Twangler Tour (USA 2022)
FARGO, ND: Sanctuary, Jan 14 & 15
OMAHA, NE: Slowdown, Jan 16 & 17
IOWA CITY, IA: Englert Theatre, Jan 19 & 21
BLOOMINGTON, IL: Castle Theatre, Jan 22 & 23
NASHVILLE, TN: Exit/In: Jan 24 & 25
KEY WEST, FL: Mile 0 Fest, Jan 27 & 28
PENSACOLA, FL: Vinyl Music Hall, Jan 30 & 31
SAVANNAH, GA: Victory North, Feb 2 & 3
UK 2022
London, UK: Shepherds Bush Empire, Mar 18
Manchester, UK: Albert Hall, Mar 19
Tunbridge Wells, UK: Black Deer Festival, June 19
Cambridge, UK: Cambridge Junction, June 21
Coventry, UK: Empire Coventry, June 22
Cardiff, UK: Tramshed, June 23
France
Paris, FR: La Cigale, Apr 11
Strasbourg, FR: La Laiterie, Apr 12
Lyon, FR: Ninkasi Kao, Apr 15
Toulouse, FR: Le Metronum, Apr 19
FACEBOOK • TWITTER • SOUNDCLOUD • SPOTIFY
INSTAGRAM • YOUTUBE • WEBSITE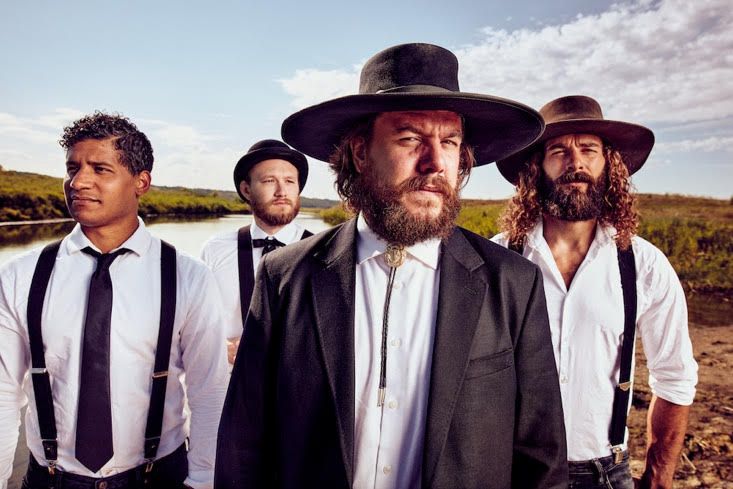 ©

Layout

:

Selection Sorties

...

FR 2017

•

2021

06

TRANSMITTER
: MYSTIC SONS PR
DIFFUSION NOVEMBER, 15, 2021