Following up the enormous acclaim he garnered for his brilliant 2019 debut album 'The Cost Of Living', Edmonton singer and songwriter St. Arnaud has now returned to announce the details behind his highly-anticipated follow-up LP 'Love And The Front Lawn', alongside the breezy new lead single 'Catching Flies'.
Much like what we heard on his previous full-length, 'Catching Flies' sees the artist return in a fresh and jubilant guise. Continuing his light yet textured approach to the sweeping indie-pop sound, his newest venture makes for a wonderfully bright and joyous listen, filled with his distinctive brand of diverse instrumentation and alluring persona.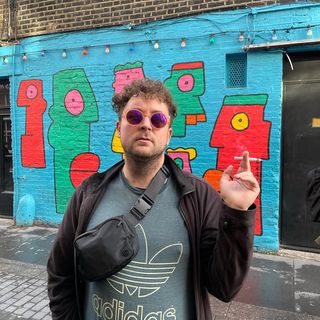 Speaking about his latest offering, he said, "Catching Flies is, somehow, St.Arnaud's covid song, if there's going to be one. Dropped into an inner monologue of feigning amusement and a sigh of complacency, a tone of equal parts smoky and cheeky set the scene of a twenty-something's life and love on pause."
Edmonton indie-pop songster St.Arnaud is a little bit of everywhere to everyone. Working alongside his brother and fellow creative, the YouTube animator GingerPale, St.Arnaud found a loving home on YouTube and Spotify with legions of eager listeners and was swept up in dozens of tour dates across Canada and the USA. His debut album was a DIY tour-de-force of fun-loving melodies overlaying themes of death, loss, and anxiety.
His new album, 2022's Love and the Front Lawn continues the sad lyrics/happy melodies framework but with a new instrumental palette. St.Arnaud has performed with Basia Bulat, Reuben and the Dark, and Lucy Rose among countless others and has performed at stages across the world including at Reeperbahn, New Colossus Festival, FOCUS Wales, and Tallinn Music Week, along with been featured on Exclaim!, BeatRoute Magazine, Indie 88, and more.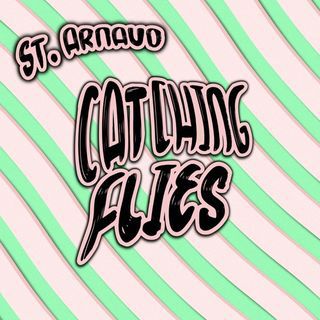 "I want the album to continue the thread of self-reflection, vulnerability, and rawness" that made up The Cost of Living (2019) says St.Arnaud, "but with notable departures in texture and form." Steeping in the likes of the raucous and fun-loving 70s' Big Star and Jonathan Richman and The Modern Lovers, the ghostly and intimate Damien Jurado, and the wandering and clever narratives of Charlotte Cornfield, Ian didn't forget about his innate talent for writing singable hooks and to practice his sha-la-las.
Moving through self-doubt, loving, leaving and being left, and anxiously wasting away through some of the best years of one's life, Love and the Front Lawn is the catchiest self-reminder to be kinder to yourself, to let go and try to enjoy where you are. Working with producer Graham Lessard (Basia Bulat, Timber Timbre, Stars) brings out the texture and dark corners of the songs through slippery slide guitar and keyboards throughout.
Harkening back to 60s protest folk and 70s early indie, Ian's beaming, clever lyrics belay the more cerebral themes of the songs. Simply orchestrated and impeccably composed, St.Arnaud takes head-on themes of death, loss and resilience with sardonic humour and heart-on-the-sleeve, puppy-love honesty.
St.Arnaud will releasing his sophomore album 'Love And The Front Lawn' on April 📌 29th with new single 'Catching Flies' available 📌 28th January, both via Fierce Panda Canada.

PRAISE FOR THE COST OF LIVING"
"The Cost of Living marries Graham Lessard's rich, atmospheric production — he's known for his work with Basia Bulat and Timber Timbre, among others — with Ian's blunt and sardonic songwriting that lets the listener in on his mindset during an extremely turbulent time."
— Exclaim!
"Ian is reworking and rewriting the songs to honour his band and the loss of his friend in the new record. "The Introvert" is a perfect example of this, with strong, layered instrumentals featuring powerful brass lines, a driven drum beat, and rowdy guitars as the vulnerable lyricism takes the lead."
— Indie 88
"While St.Arnaud often comes to the studio with songs written, he's quick to admit Lessard's role in taking these songs and helping build them into tracks beyond what St. Arnaud had initially imagined."
— BeatRoute Magazine
St.Arnaud announces new album 'Love And The Front Lawn'
alongside the breezy new single 'Catching Flies',
Out 📌 28th January via Fierce Panda Canada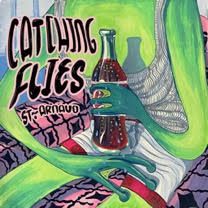 FACEBOOK • INSTAGRAM • TWITTER • SPOTIFY
📌 to discover in the blog CALENDAR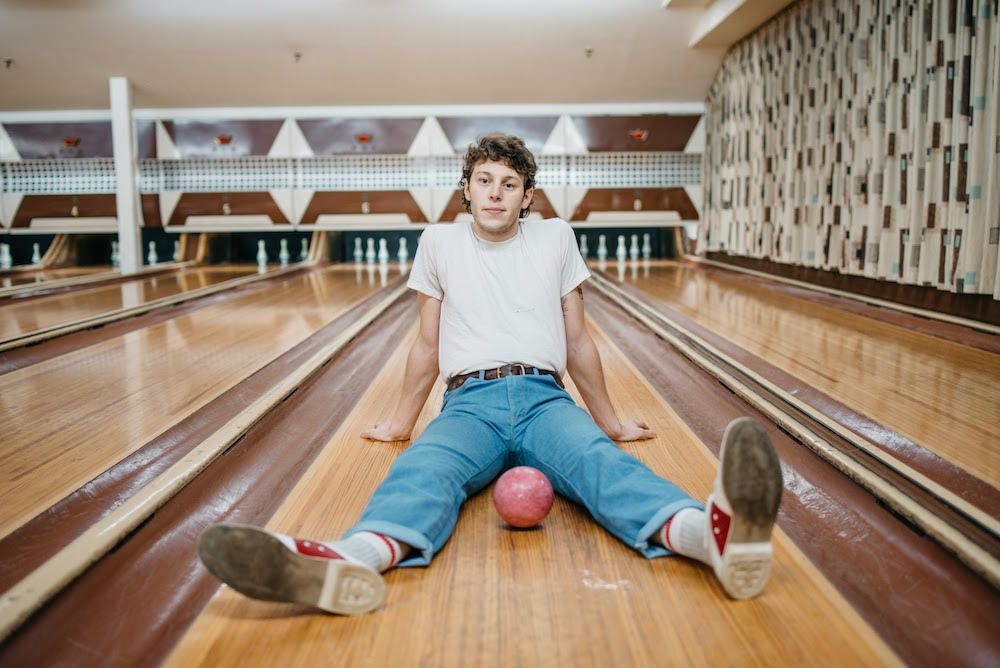 ©

Layout

:

Selection Sorties

...

FR 2017

•

2022

3

TRANSMITTER
: MYSTIC SONS PR
DISCLAIMER :
Intellectual property.
The ideas, the concept, the layout, the texts are protected,
you can share through the blog interface
• For all requests only by email
selectionsorties@gmail.com
DIFFUSION JANUARY, 28, 2022
---