Ahead of a massive tour throughout Europe and the US this Spring, Still Corners have released their seven-minute desert-noir odyssey, 'Far Rider'.
With the sun at its peak a weary desert traveller picks their way across the soft sandy floor trying to forget a lost love or maybe a past best forgotten. Crystal clear guitar lines drift in and out as the bass weaves and snakes over a tight drum beat. Tessa Murray croons steady as a pulse, as the song winds like a caravan toward the orange horizon.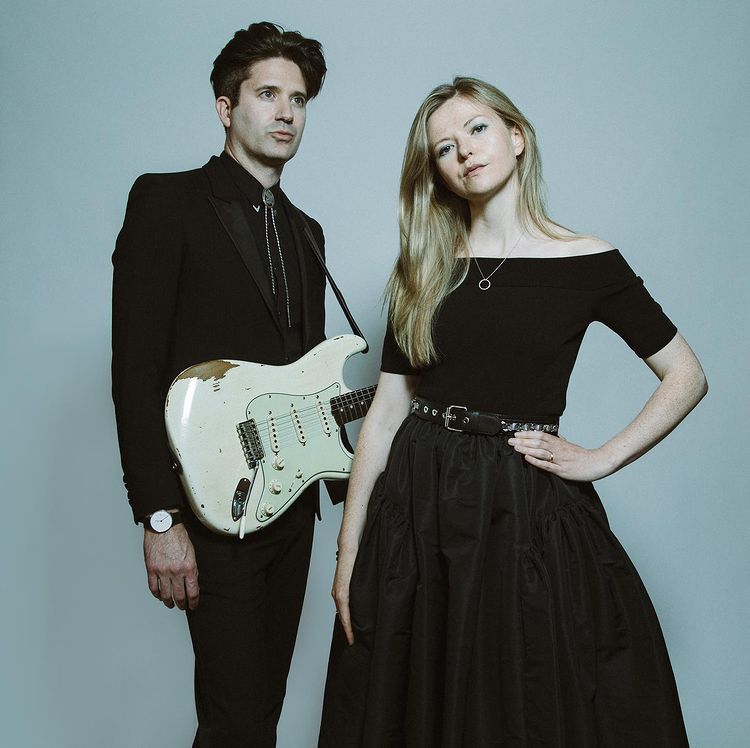 Tessa explains, "This song is about leaving, lost love and finding yourself somewhere on the journey, really it's about redemption. I recently drove 6000 miles across the southwest to feel the sun on my face and think. We used the dreamlike nature of the song to capture the landscape and a hypnotic feel to conjure up the long and lonely travel days."
'Far Rider' follows on from the release of their recent single 'Heavy Days', and highly-praised 2021 studio album 'The Last Exit', which received standout reviews in NME, DIY, Uncut, The Quietus, Mojo and many more
Still Corners will be heading off on tour in 2022 throughout the US and Europe to support their recent releases. See the full list of live dates below.
Still Corners deliver the seven-minute desert-noir odyssey
'Far Rider'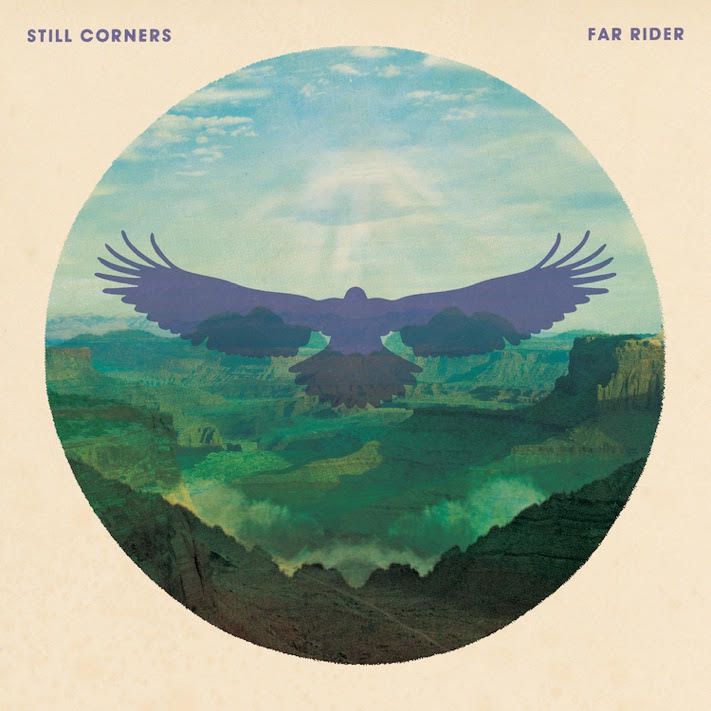 WEBSITE • FACEBOOK
TWITTER • INSTAGRAM • SPOTIFY
Out 22nd February via Wrecking Light Records
Praise for The Last Exit
"it conjures widescreen vistas, windswept badlands and moments of high drama" - THE QUIETUS
​"when she ends A Kiss Before Dying with a curt "It's all over now", it sounds like the end of everything"." - MOJO ****
​"Duo find beauty in the wilderness" - UNCUT 8/10
"'The Last Exit' evokes abandoned dime store towns, mirage like shapes melting in the distance of dreamy Americana, and right now that escapism is just what we need." - LOUDER THAN WAR
"Wonderfully dusty desert twang" - THE DAILY EXPRESS ****
European Tour Dates
2nd April – Athens, Greece @ Gagarin 205 Tickets
4th April – Lille, France @ L'Aeronef Tickets
📌5th April – Paris, France @ La Maroquinerie Tickets
6th April – Sint-Niklaas, Belgium @ De Casino Tickets
7th April – Amsterdam, Netherlands @ Q-Factory Tickets
8th April - Groningen, Netherlands @ Vera Tickets
10th April – Copenhagen, Denmark @ Hotel Cecil Tickets
11th April – Hamburg, Germany @ Grünspan Tickets
12th April – Köln, Germany @ Gebäude9 Tickets
13th April – Berlin, Germany @ Heimathafen Tickets
14th April – Leipzig, Germany @ UT Connwitz Tickets
15th April – Prague, Czech Republic @ Meetfactory Tickets
16th April – Vienna, Austria @ Flex Café Tickets
18th April – Zagreb, Croatia @ Boogaloo Tickets
19th April – Ljubljana, Slovenia @ Kino Šiška Tickets
20th April – Milan, Italy @ Magnolia Tickets
21st April – Bern, Switzerland @ Dachstock/Reitschule Tickets
22nd April – Metz, France @ La Chapelle des Trinitaires Tickets
25th April – Dublin, Ireland @ Pepper Canister Church Tickets
26th April – Glasgow, United Kingdom @ Stereo Tickets
27th April – Leeds, United Kingdom @ The Brudenell Social Club Tickets
28th April –Manchester, United Kingdom @ YES Tickets ​
29th April – London, United Kingdom @ EartH Theatre Tickets
US Tour Dates
18th May – Philadelphia, Pennsylvania @ Underground Arts Tickets ​
19th May – Vienna, Virginia @ Jammin Java Tickets ​
20th May – Durham, North Carolina @ Motorco Tickets ​
21st May – Atlanta, Georgia @ Aisle 5 Tickets ​
22nd May – Tampa, Florida @ Crowbar Tickets ​
26th May – Dallas, Texas @ Deep Ellum Arts Co Tickets ​
27th May – Austin, Texas @ The Parish Tickets
30th May – Phoenix, Arizona @ Rebel Lounge Tickets ​
31st May – San Diego, California @ Soda Bar Tickets ​
1st June – Santa Ana, California @ The Observatory Tickets ​
2nd June – Los Angeles, California @ Echoplex Tickets ​
3rd June – San Francisco, California @ Great Northern Tickets ​
5th June – Portland, Oregon @ Mississippi Studios Tickets ​
6th June – Seattle, Washington @ The Crocodile Tickets ​
8th June – Boise, Idaho @ Neurolux Tickets ​
9th June – Salt Lake City, Utah @ Urban Lounge Tickets ​
10th June – Fort Collins, Colorado @ The Coast Tickets ​
11th June – Denver, Colorado @ Globe Hall Tickets ​
14th June – Chicago, Illinois @ Lincoln Hall Tickets
16th June – New York, New York @ LPR Tickets ​
17th June – Hamden, Connecticut @ Space Ballroom Tickets​
18th June – Allston, Massachusetts @ Brighton Music Hall Tickets
📌 BLOG CALENDAR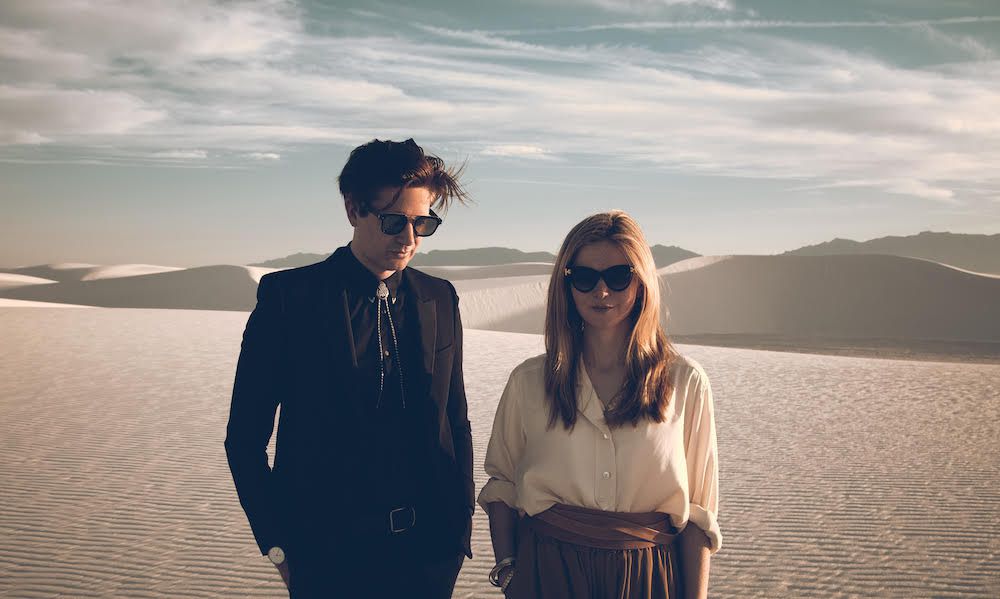 ©

SELECTIONSORTIES

...

FR 2017

•

2022

4

TRANSMITTER
: MYSTIC SONS
©
Photo Bernard Bur
DISCLAIMER :
Intellectual property.
The ideas, the concept, the layout, the texts are protected,
you can share through the blog interface
• For all requests only by email
selectionsorties@gmail.com
DIFFUSION FEBRUARY, 23, 2022•05/04
---