The Beths return with "A Real Thing," their first new song since the release of 2020's Jump Rope Gazers.. Last year, the band released Auckland, New Zealand, 2020, a live concert recording that showcased the infectious energy The Beths bring to every performance, and what audiences have been so dearly missing.

"'A Real Thing' is a kind of anxiety dream. It's a bit muddled, a bit frantic, a bit sinister," says lead singer Liz Stokes. "It's what came out of my guitar in late 2020, post NZ election (and U.S. election). I was limply reaching for optimism about the future, but was really just marinating in dread."
Ultimately playing more apocalyptic scenarios of climate change in her head, Stokes' lyrics include specific references to how New Zealand has dealt with sea level rise in the past: "In NZ people sometimes use tyres and cement to build retaining walls by the water, to try to stop the land being eroded away as the sea encroaches. It doesn't really work." It's a poignant image for a band that has had to navigate the constant changes in our present moment.

The deep bond between Stokes, lead guitarist Jonathan Pearce, bassist Benjamin Sinclair, and drummer Tristan Deck, has allowed them to overcome challenging circumstances and that's present in the upbeat urgency of "A Real Thing." It's palpable from the very start and paired with the band's signature bright, raucous guitar hooks and cooing harmonies; the song races and soars, much like an increasing heart rate. The Beths' infectious and insightful songwriting on "A Real Thing" is an exciting marker of more excellent work to come, and the perfect way to mark the beginning of tour.
THE BETHS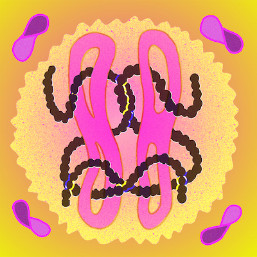 Tracklisting
1. A Real Thing
DROP BRAND NEW SINGLE 'A REAL THING' AS THEY GEAR UP FOR UK TOUR
Tour Dates
Thu. Apr. 7 - Paris, FR @ Point Ephémère
Fri. Apr. 8 - Lyon, FR @ Le Marché Gare
Sat. Apr. 9 - Dudingen, CH @ Bad Bonn
Sun. Apr. 10 - Lausanne, CH @ Le Romandie
Tue. Apr. 12 - Milan, IT @ Biko
Wed. Apr. 13 - Munich, DE @ Feierwerk
Fri. Apr. 15 - Vienna, AT @ B72
Sat. Apr. 16 - Prague, CZ @ Underdogs'
Mon. Apr. 18 - Berlin, DE @ Lido
Tue. Apr. 19 - Copenhagen, DK @ VEGA Ideal Bar
Wed. Apr. 20 - Hamburg, DE @ Molotow
Thu. Apr. 21 - Cologne, DE @ Bumann & Sohn
Fri. Apr. 22 - Brussels, BE @ Ancienne Belgique
Sat. Apr. 23 - Amsterdam, NL @ Paradiso
Sun. Apr. 24 - Esch-sur-Alzette, LU @ Kulturfabrik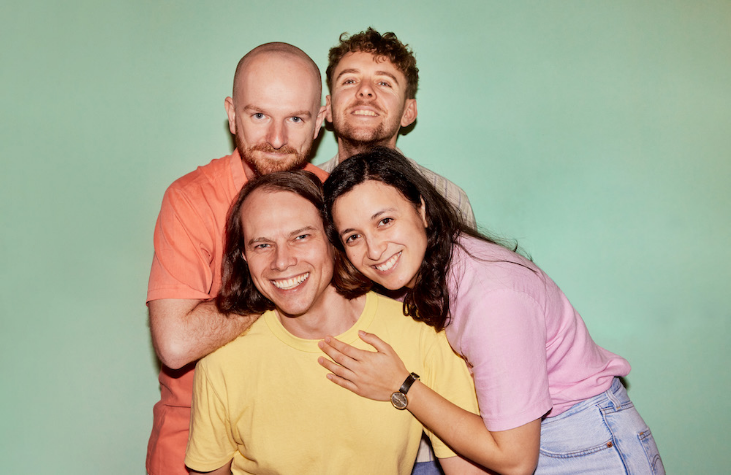 ©
Layout
:
Selection Sorties
...
FR 2017
•
2022
2

TRANSMITTER
: MELODIC RECORDS
© photo credit : Frances Carter
DISCLAIMER :
Intellectual property.
The ideas, the concept, the layout, the texts are protected,
you can share through the blog interface
• For all requests only by email
selectionsorties@gmail.com
DIFFUSION FEBRUARY, 11, 2022
---