For album's launch, Sofsky released on March 25th a new video for "Clusterphobia". The song was born out of Sofsky's very personal attitude towards the isolation we've all been forced to by pandemic.
Instead than considering it a torture to bear with despair, for them it was chance to stop the crazy life's race, and finally taste and enjoy the little things in life (less is more, that's for sure.
The video highlights this approach, using sequences from super 8 vintage films synchronised with music. The aim is to communicate nostalgic feelings for a lost everyday's way of life, so that the viewer can recall his / her own lost memories as well.
Based in Lugano, Switzerland, Sofsky is a five-piece combo featuring a line up of musicians who own extensive past musical experiences. Stefano Chiassai (guitars) and Giona Mattei (bass), used to play with the post-rock band KOVLO, which played several tours in mainland Europe, and even travelled to China; Flavio Calaon (keys) was a member of the duo Shindo, previously of Flanard, and also a soloist; Dimitri A. (drums) is an eclectic figure into radically different music styles, ranging from vintage goth to vintage rock'n'roll, and also a producer for avantgarde Swiss jazz; Nick Poretti (vocals) was a former member of the nu-prog band Plain, and is known for his collaborations with, among others, Re-count and Stendeck.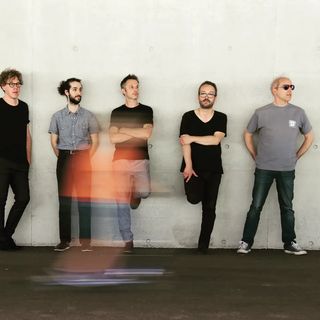 SOFSKY was born as a unique blend of all those experiences and tastes, shifting comfortably from contemporary sound production to the sonic landscapes of past decades: early Pink Floyds's psychedelia, '80s post-punk (The Smiths, Joy Division), classic shoegaze (Slowdive, MBV), and of course the post-rock influences already heard in Klovo (Mogwai, Sigur Ros).
After releasing 3 digital singles – now enclosed as album's bonus tracks in the digipack version – Sofsky recorded seven brand new songs at Laboratorio Sperimentazione Sonora Nitön a Barasso (Varese), with Luca Martegano and Enrico Mangione from La Sauna Studio taking production and mixing duties. The mastering was in charge of Tony Cousins at Metropolis Studios in London.
This collection of songs is going to impress and charm with its wide soundscapes, an endless garden of sounds and lyrics where thoughts are free to roam, exploring the many facets of emotions and existence, with their myriad of shades between black and white.
Sofsky's eponymous debut album is now available
on digital platforms and cd digipack, published on March 25th, 2022 by Seahorse Recordings and distributed
by Audioglobe / The Orchard.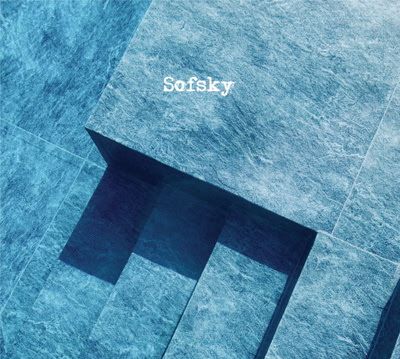 Facebook • Spotify • You Tube
Instagram • Twitter • Bandcamp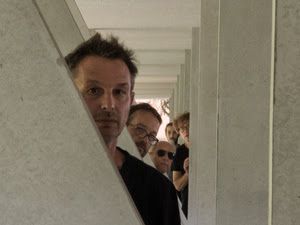 ©

SELECTIONSORTIES

...

FR 2017

•

2022

1

TRANSMITTER
: A GIANT LEAP AGENCY
DISCLAIMER :
Intellectual property.
The ideas, the concept, the layout, the texts are protected,
you can share through the blog interface
• For all requests only by email
selectionsorties@gmail.com
DIFFUSION MARCH, 29, 2022
---