Run Away, Star2's staggering new "conscious rap" release, documents the crushing social and environmental catastrophes that plague our world and consume us with alarm and despair, including the horrific invasion in Ukraine. Woven in his sobering retrospective is his personal sorrow and anguish growing up without a mother and father in a refugee camp in South East Asia – fleeing genocide and ethnic cleansing of his Ka-ren people by the brutal Burmese Army and Myanmar Military Regime.
The acoustic guitar song begins with a haunting arpeggiating guitar intro that flows into Star2's almost spoken narrative about the world's ills and his own hollow suffering, "we should appreciate things we have in life, appreciate your mama and papa…I'm one of those kids who grew up with no parents you see…it's ok, it' ok, it's what I say to myself everyday…but deep down I ain't feeling ok, I been puttin on a fake smile every day! I been putting on a fake smile."
The song builds through the first verse and at the chorus carries to the arpeggiating guitar's actualization, along with haunting, filtered vocals, and a sustained bass synth which support the song's intense emotional refrain: "I just wanna go away, just wanna go away, I just wanna run away, got me thinkin, fuck the world … this place ain't safe."
Part religious testimony, part philosopher's insight, Star2 directs us to consider what the rest of the world is facing and how they are suffering – also how people are in misery and anguish because of homelessness, poverty, violence, and war.
"…So mean, so unfair. People suffer every day, with these hurricanes them viruses. It's all real shit, killing thousands of people every day. I pray to God to bless this place, to make this world a safer place…"
He delivers the chorus, retreating to an aching pain of wanting to "run away" and "fuck the world." "Hella shit's been going on! Killing, shooting, people dying…"
Star2 is an Asian-American singer, songwriter and rapper who seamlessly blends pop, R&B and hip-hop for an enthralling immersion of sound. Raised in inauspicious circumstances, Star2 takes influence from overcoming his life struggles, creating music that is bold, high-spirited and soulful.
Star2 is a true survivor. Born into a refugee camp in Thailand, his family walked over 500 miles through the jungle to escape Burmese soldiers when they attacked and burned down their village. As Karen's (Kuh-ren), a minority group that the Myanmar government has tried to destroy, Star2 (and his family) has faced immense adversity and racial opposition for generations. With no father or mother by his side, his grandmother was chosen in a lottery to be able to migrate to the United States and at the age of six years old, took him to San Diego where he began his new life.
Unfortunately it wasn't an easy one, as a young kid living in the inner city, his family struggled financially and he lived with an uncle who was addicted to drugs. Adapting to living in a new world filled with cars, electricity and paved roads, he was overwhelmed and overstimulated. Star2 found solace, however, turning to music as a teen, learning to rap, sing, write and perform. With a diverse set of influences including Justin Bieber, Tyga, Chris Brown, and more, he developed his own musical style complete with winning hooks, rich harmonies, and distinctly progressive R&B soundscapes.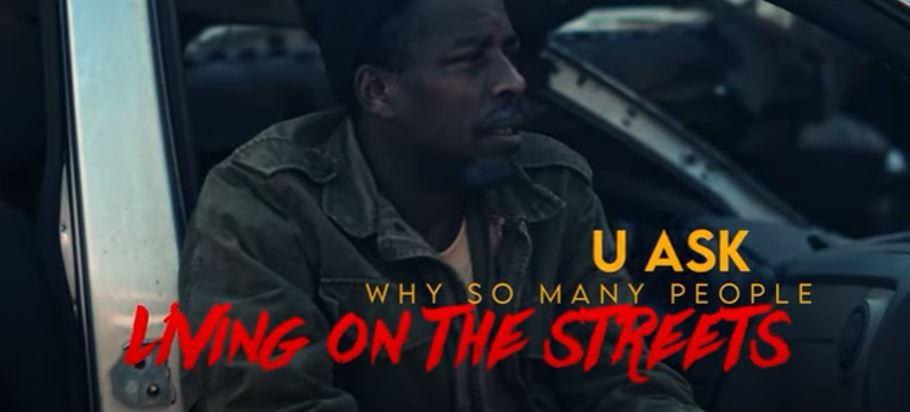 Since 2020, the prolific songwriter has released a series of singles and has captivated audiences with his genre-bending music that rings true and respected. His last unveiling is a collaboration with the credited rapper Luh Kel. Titled "I Wanna Get F'd Up" the song is about heartbreak, abandonment, and disillusionment. Star2 paints the scene of painful relationship dynamics that is highly relatable. "I Wanna Get F'd Up" is a raw and authentic narrative of lost love.
"I wanted to write a song with the backstory of the best relationship of your life that blows up out of nowhere leaving you wondering what happened- leaving you in pain and wanting to self-medicate. It was a dream come true to do a song with Luh Kel, my dude. Our song is the diary of a toxic relationship with a toxic shawty you loved heart and soul who cheated. Even though it's hard because you really love that one person - there is at least one time for everyone when after a breakup you just want to be gone - gone from the universe." The single is an emotional exorcism complete with an infectious French horn melody, somber lyrics, and soul-infused vocals over a prominent hip hop beat. His talent is undeniable.
"Real Life" is Star2's hit with Jacksonville, Florida's Lil Poppa. A child of a refugee camp, Star2 and Lil Poppa bond through their experiences growing up in inner city poverty – Lil Poppa in Florida and Star2 in San Diego, California, they both sing "I live in a place where you hear sirens all the time" throughout the song. The urban rhythmic elements of the song are presented in an overlay of classical piano and a rush of strings that bring sorrow, angst, and despair.
The haunting ballad is accomplished by an A-flat major chord progression with a B-major melody across it along with rich layers from drums, bass, and a trap drum beat. The despair is highlighted by distorted 808's and trap drums – creating the feeling of desperation and deprivation along the backdrop of violence in the refugee camp as well as the urban hood. Star2's lyrics tell us "I grew up in the jungle" and "if it weren't for the music, I wouldn't be here today." He also remembers that to help support his grandma, who brought him from the refugee camp, "gotta hustle on the block…I was just too young, I was just a kid."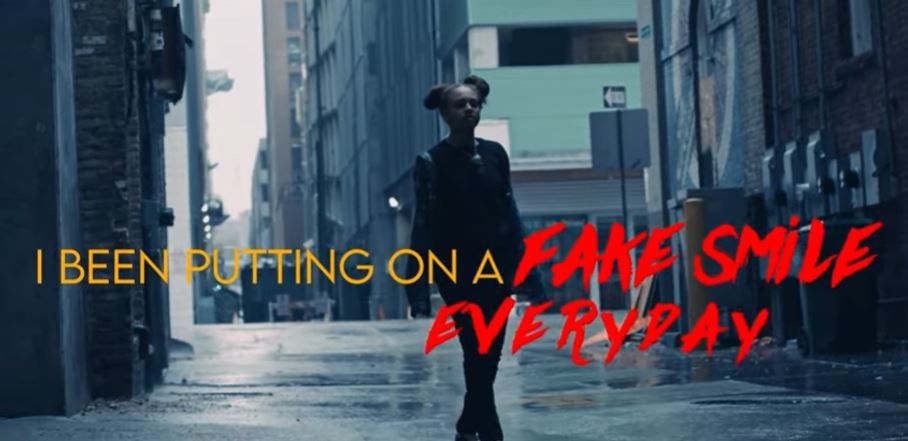 In his latest single, "December," the song is a romantic song about new love – how uncertain it is, and what it's like to miss that special someone when they're away from you. The song has a reggae-like feel to it. "I'm a big Bob Marley fan" says Star2. The musical arrangement is sparse, yet very effective at providing the emotional landscape for the song. Drums, bass, a steel drum/music box sounding synth, piano and strings round it out. "We wanted something almost like a reggae lullaby. The main melody would be something like what you'd hear coming from a music box on your dresser – except with steel drums, and accompanied by an orchestra!" Star2's voice retains its trademark urban heart over the pulse of the reggae-flavored beat. His voice pleads and pleas – his yearning for his girl is palpable and very familiar to anyone in love.
"Thinkin Bout U" was Star2's last pop selection. In the music video for this catchy, acoustic-guitar-based love song, reminiscent of the Plain White T's "Hey There Delilah", our hero is depicted as an "everyday Joe". A Lyft-driver to be exact, who is taken with his beautiful fare from a chic Hollywood hotel. Star2, as fate would have it, unknowingly meets this very girl online. Later in the song, as he has fantasies and hallucinations about her throughout his week, he discovers the girl he has been texting is the girl from the hotel!
Star2 is an artist on the rise with a disarmingly earnest tone and deep connection to his roots that permeates his music. "Run Away" is set for release March 11th worldwide.